Symptoms
The following error message appears during the post-processing.

The status of the case is shown as "Processing failed."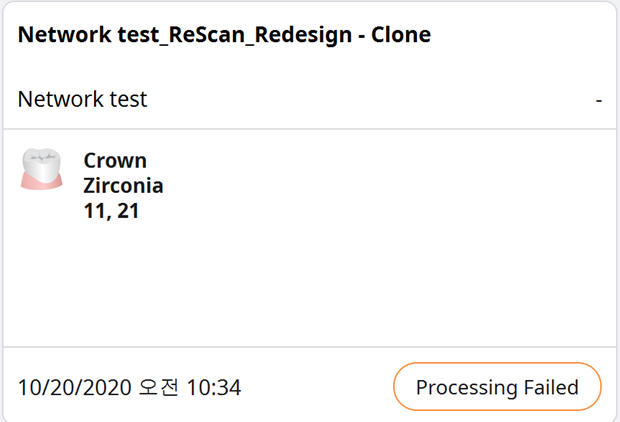 Solution
1. If the post-processing task fails, the final data (mesh data) may not be generated at all for the case.
2. First, clone the case to keep the original files safe before conducting the troubleshooting process.
3. Open the Medit Scan for Clinics program and remove all unnecessary soft tissue and noise data using the trimming tools. Then, click the Complete button again.
⚠️ Taking scan images over 5,000 shots per arch is not recommended since too large scan data may exceed the RAM capacity while post-processing, and could lead to this problem.
⚠︎ The maximum number of scan images per arch, 5,000 shots, can't be an absolute value as there are other factors that can affect the data size to handle. If the average size of taken shots is big relative to your PC's post-processing capability, this problem could occur even when 3,000 ~ 4,000 shots per arch.