[Symptom]
Medit Link is running in offline mode and it can't be turned back online.
[Troubleshooting]
Change the "Network connection priority."
1. Open the start menu, and search for "Network Status" and click on it.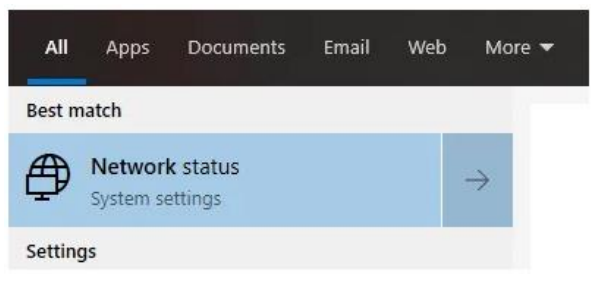 2. In the "Network Status" window, click on the "Change Adapter Options" appearing under the "Change Your network settings."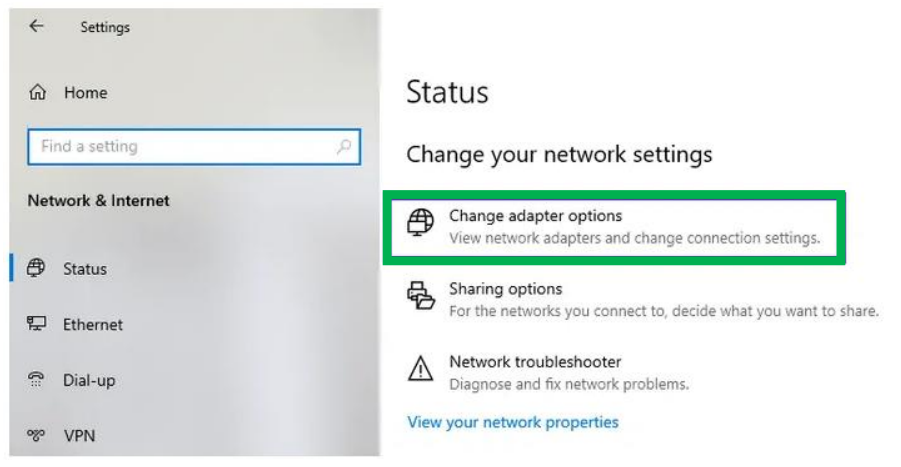 3. Click on "Change Adapter Options" to open the "Network connections" window.
Find the adapter you want to change the priority.
Select the Network Adapter to which the internet is currently connected and right-click on it to open a context menu
Select "Properties."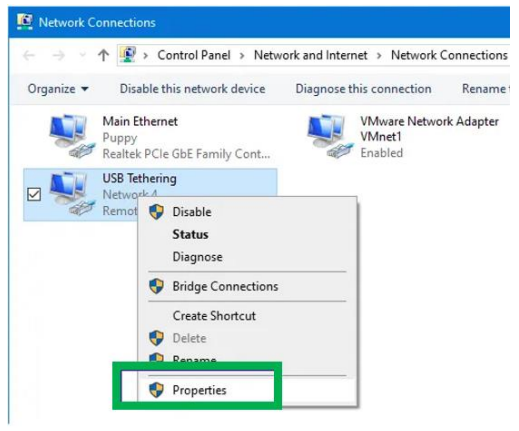 4. In the "Properties" window, select the "Internet Protocol Version 4 (TCP/IPv4)", and click on the "Properties" button.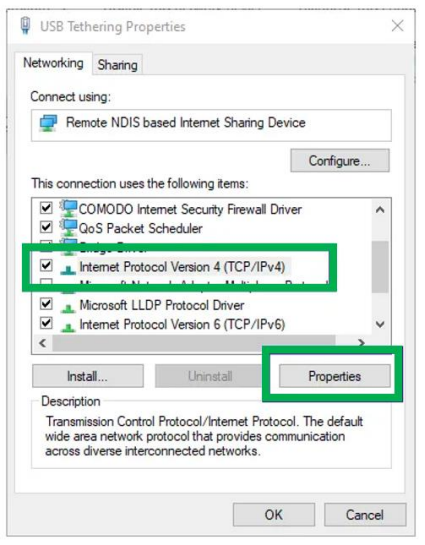 5. Here, make sure you are in the "General" tab. Next, click on the "Advanced" button.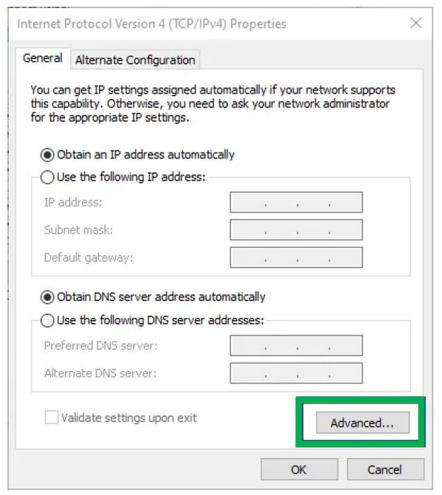 6. Now, deselect the "Automatic Metric" check-box, and enter "1" in the "Interface metric" field. After that, click on the "OK" button to save the change.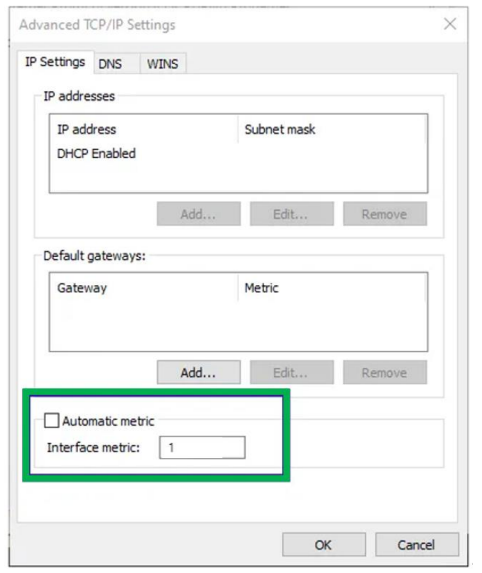 7. Click "OK" and close other Windows.
8. Reboot the Windows to apply the change.