In order to increase the longevity of your i500, special care should go towards ensuring the i500 cable is properly maintained. Below are some precautions and recommendations to keep your i500 cable in its optimal condition.
❏ Maintaining your i500 cable
When using the i500,
Be careful not to drag the cable on the floor.
Be careful not to pull the cable forcibly or bend it excessively.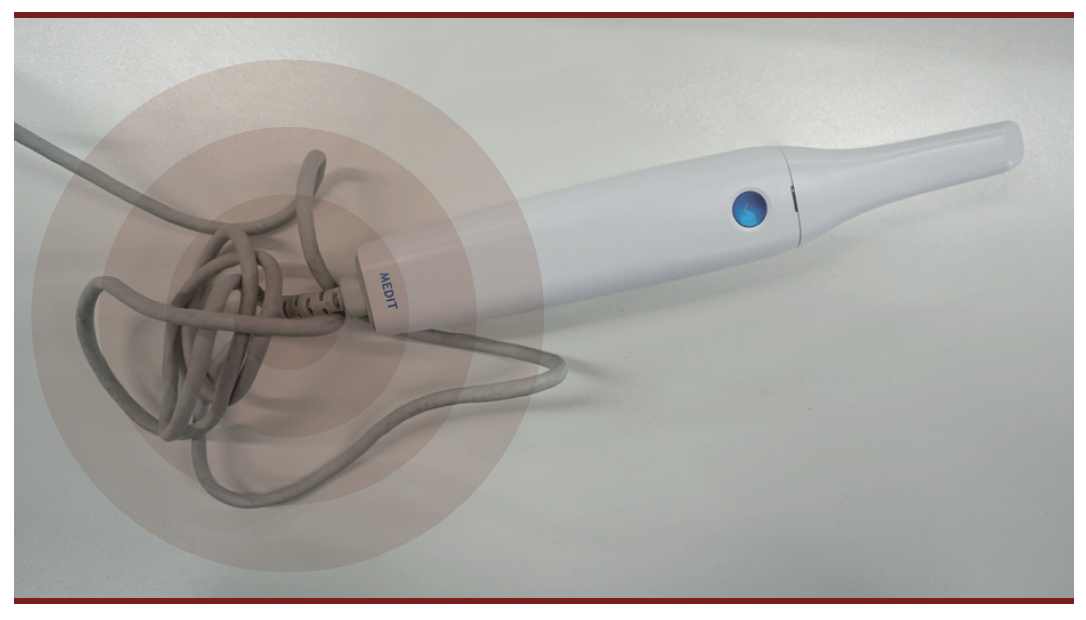 Here are some recommendations if you are using a cart:
If possible, use a cart with an adjustable height.
Carts should be minimally 85cm in height to reduce the possibility of the i500 cable being dragged during scanning.
Attach the i500 to the Wall Mount Holder instead of the Desktop Cradle.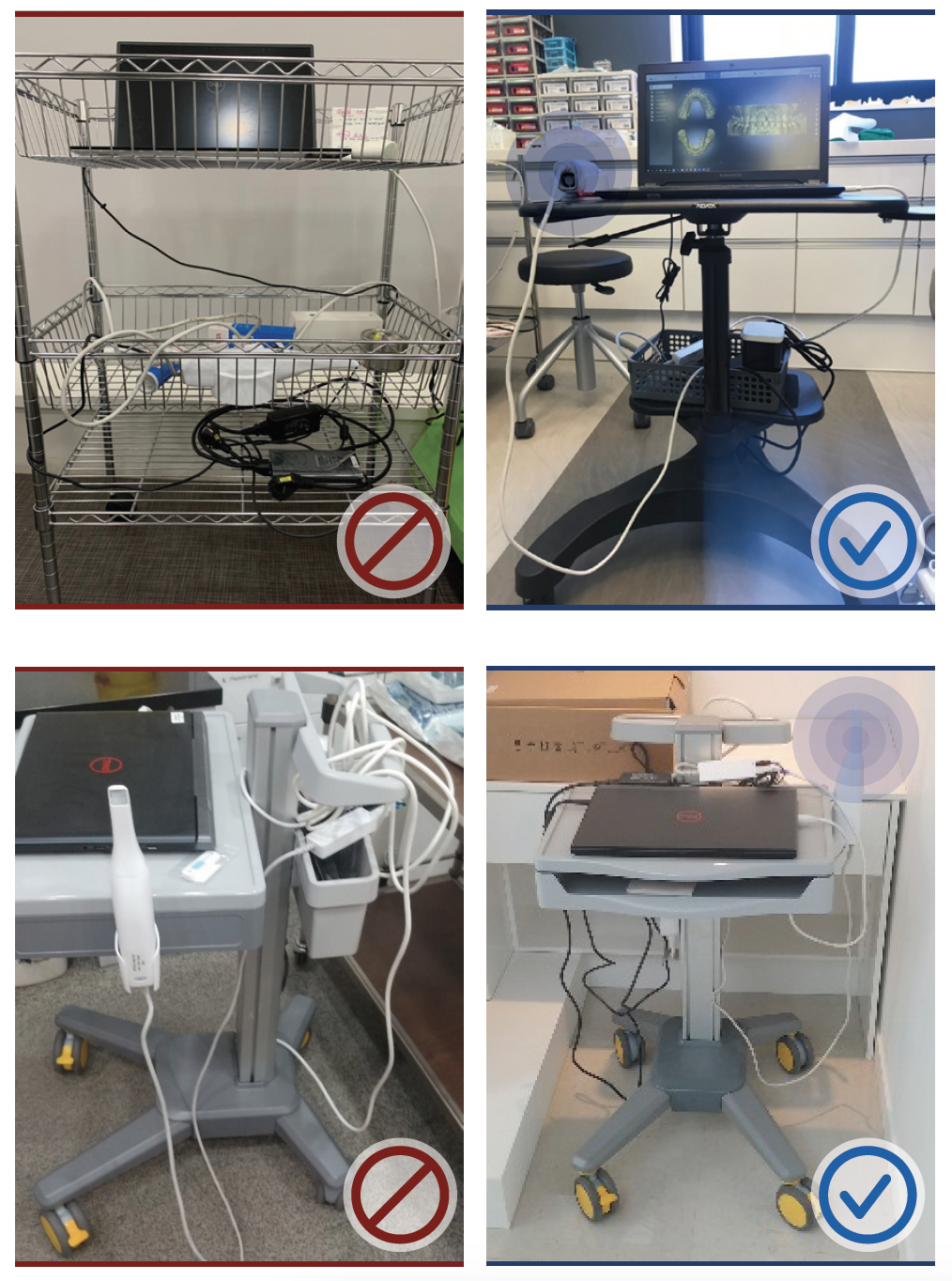 ⚠️ Do not, under any circumstances, wrap the body of the i500 using the cable or with any other object.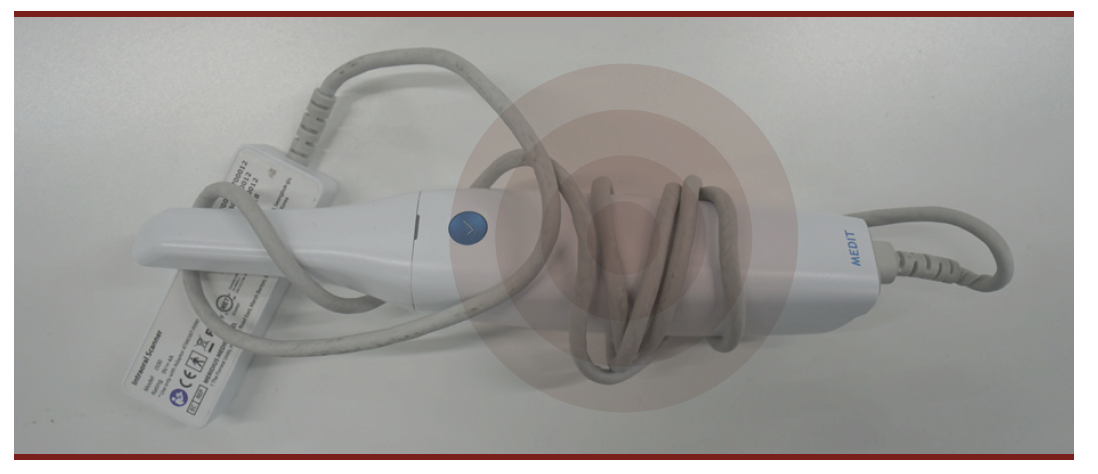 ❏ Precautions for i500 storage
Do not wrap the cable around the body of the i500 or any other object during storage.
During scanning, the cable may get twisted and tangled. Make sure to carefully untangle the cable after use, before storage.
You can store the hub in a case similar to the one shown in the pictures below: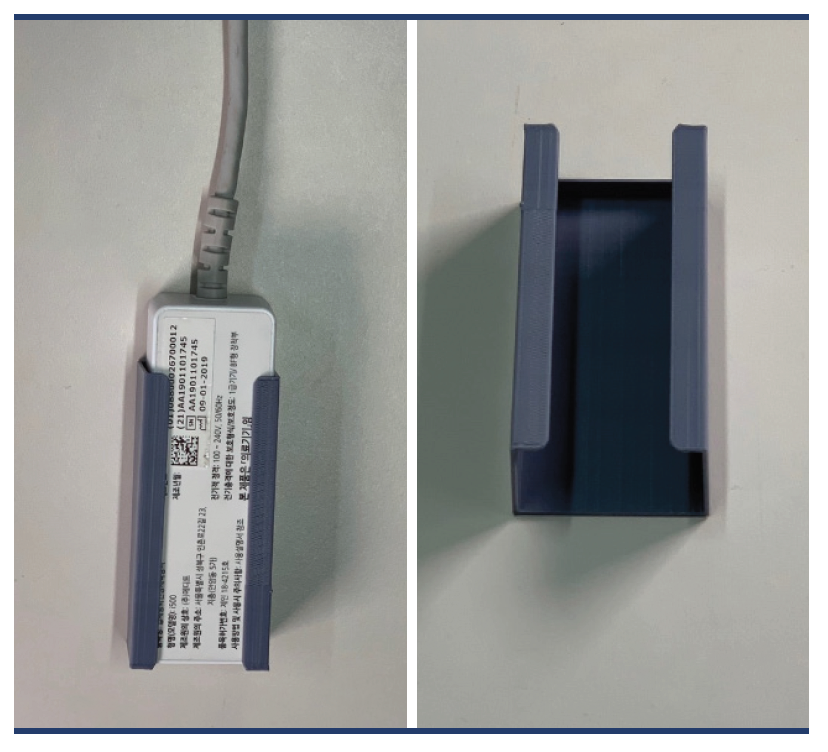 You can download the attached STL file (at the bottom of this page) and print it using a 3D printer, then use it to connect the Hub to the cart, as illustrated below: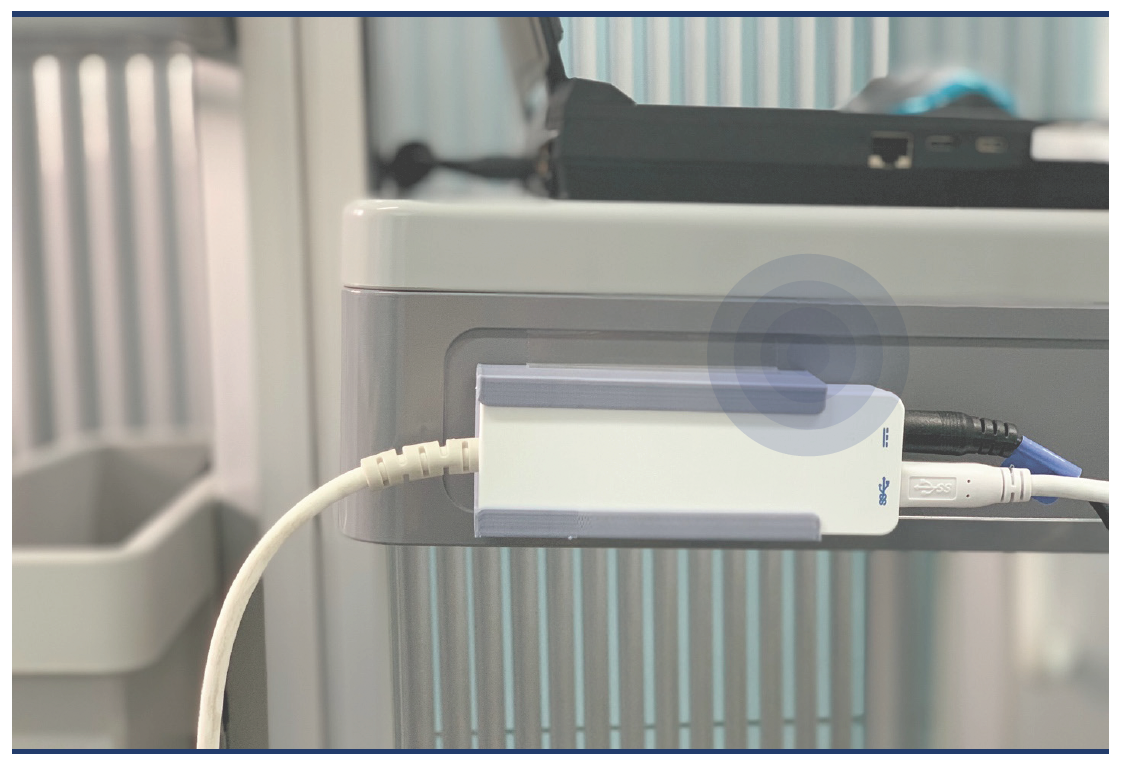 If you have any other concerns or inquiries, please feel free to contact Medit customer support team (support@medit.com).