❏ The ideal distance between the scanner's tip and the teeth
It is best to keep the scanner tip and teeth at the right speed and distance from each other.
The default scan depth of 18.5mm allows you to acquire the scan data comfortably in most cases.
The live view masks unscannable areas in blue.
Be careful not to make your patient feel bad by putting the scanner tip too close to them.
❏ Proper travel speed of the scanner tip
If you maneuver the scanner tip too quickly, the scanner may lose alignment. Conversely, if you move the scanner tip too slowly, it may increase the overall scan time. Through practice, you will be able to find the optimal speed that is comfortable for you.
The color of the rectangular box that appears during scanning indicates the scan status.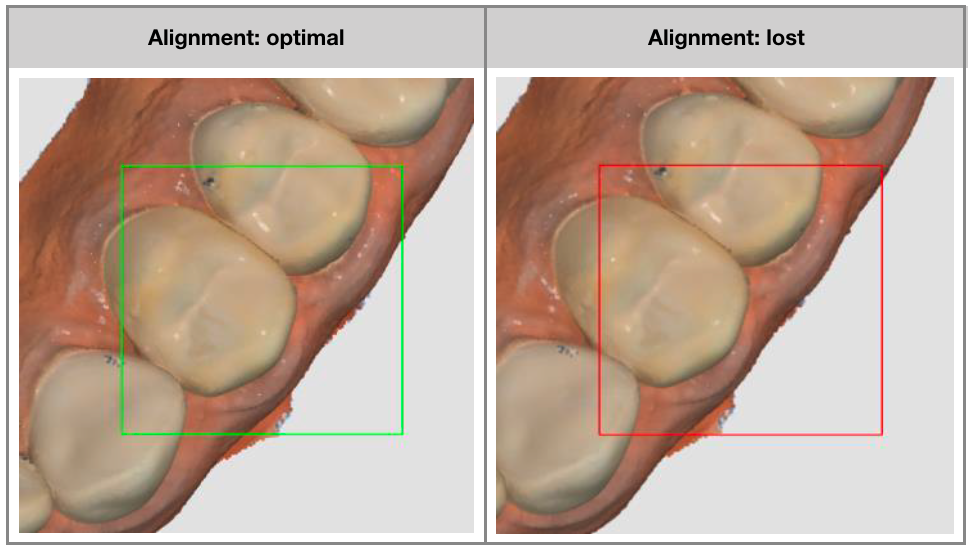 It is best to scan embrasures or metal prostheses at a slower speed than the optimal speed.