The Model Display Mode provides 3 different view styles for a 3D model: texture on, texture off, reliability map.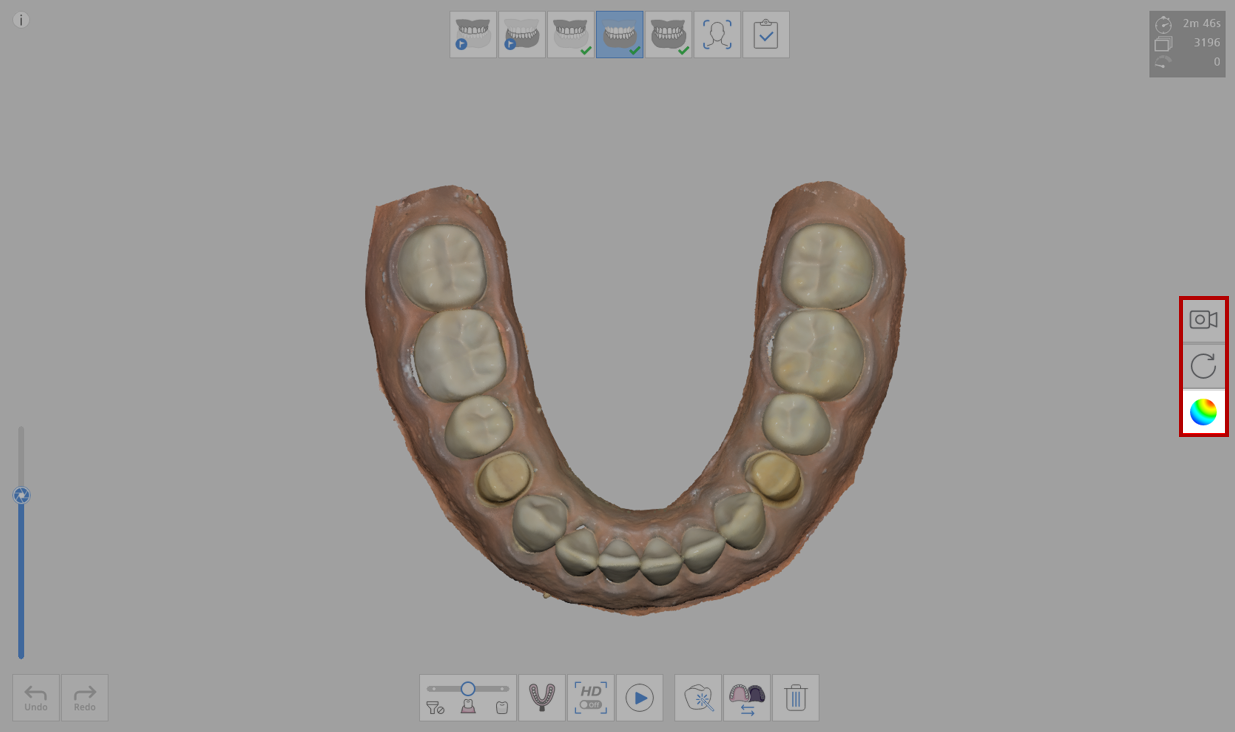 Texture on: applies various texture colors to the model.

Texture off: applies single texture color to the model.

Reliability map: applies red and green colors to the model to indicate the reliability of scan data.
Green means "reliable area" and red "unreliable area."
Red areas(unreliable data) can be reduced by acquiring more scan data from various angles.

💡How to acquire reliable data
Ensure to scan areas from various angles. As the i500 acquires more scan data from different angles, red dots turn green on the reliability map.