Inquiry
What needs to be configured so that authorized Medit Link users can access the shared Network Attached Storage(NAS) storage device?


Answer
⚠️ The network drive that you wish to map to must already be configured before carrying out the steps below.
1. Launch Windows Explorer and select "This PC" from the panel on the left.
2. Navigate to the menu, click the three dots, and then select "Map network drive."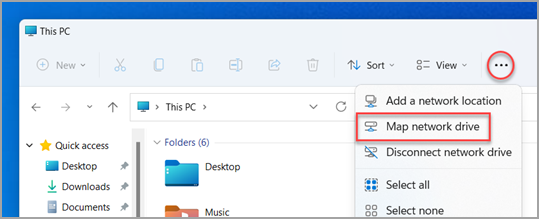 3. You can choose a specific drive letter by clicking the drop-down menu labeled "Select drive."
4. Enter the path of the folder or computer that will be used as the drive in Windows next to "Folder." And then press "OK."
5. Select " Reconnect at login " or " Connect using different credentials ", if desired. Finally, click the OK button.
💡 If you cannot connect to the network drive or folder, it may be because the PC you are connecting to is turned off or you do not have access to it. Contact your network administrator to help isolate and fix the problem.
6. In the Medit Link app, navigate to Settings > General > Save Folder and choose the location of the network drive.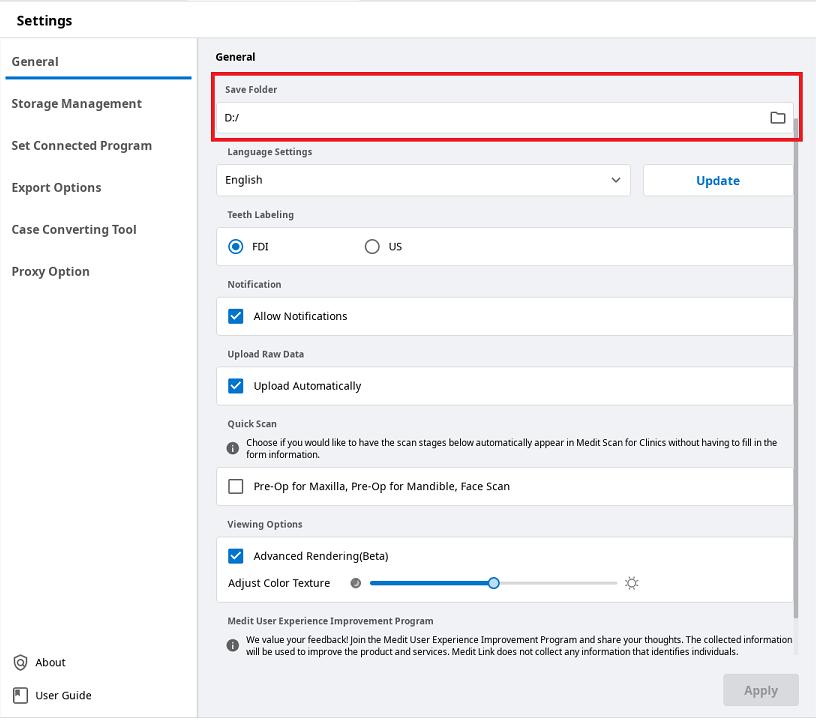 7. Let all other authorized users configure their computers in the same manner as described above in order to use the shared network drive.