Symptoms
When performing a scan or calibration in the Medit Scan for Clinics program, one of the following issues happens.
The program freeze-crashes with no errors.
The program crashes and generates a crash report.
A blue screen of death (BSoD) is displayed.
Solution
1. Ensure that your PC meets the recommended specifications.
2. Check for Windows updates.
3. Install the most recent graphics card driver.
4. Install new chipset (motherboard) drivers.
5. Reinstall the Medit Link software.
6. Experiment with another USB 3.0 port.
7. Try a different USB 3.0 cable.
8. Run the Windows Memory Diagnostic tool.

To test your memory, launch the "Windows Memory Diagnostics Tool" in Windows.
The result will be displayed after the diagnosis has been completed and the PC has been rebooted. It could take up to an hour to get a response.
Navigate to "Event Viewer" to see the outcome.

The most difficult aspect of using a PC is the memory. Because there is a memory slot right next to the CPU, dust through the cooler is the most common cause of poor contact. When using the "Medit Scan for Clinics" program, in the case that there is a problem with the memory (RAM), it may freeze/crash, resulting in a blue screen of death (BSoD).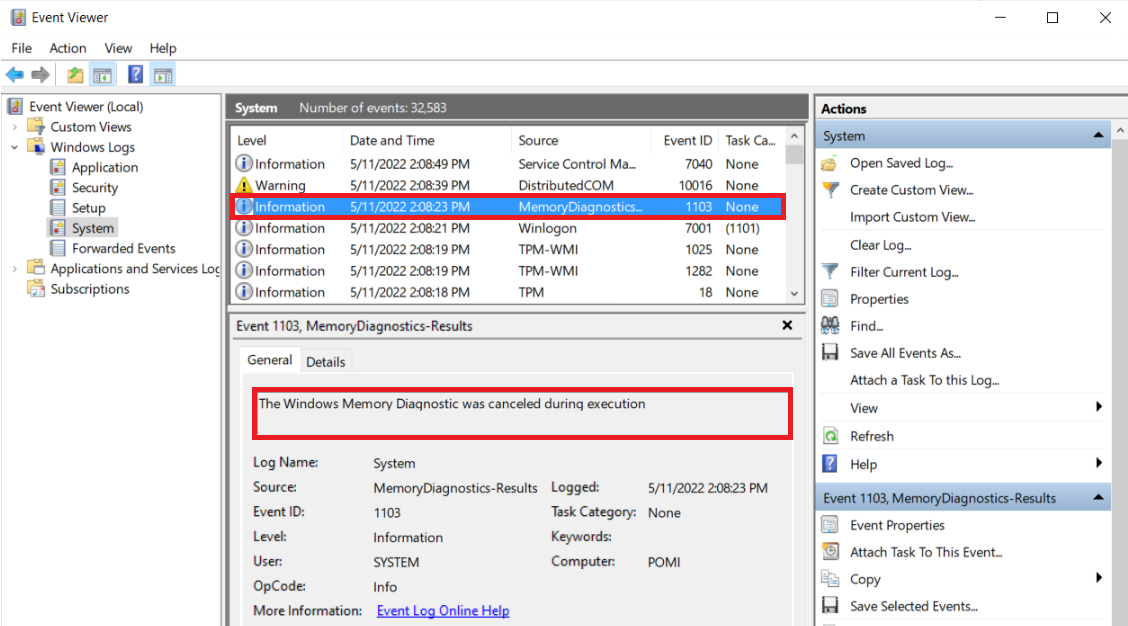 If the Windows Memory Diagnostics results show that there is a problem with the RAM, it must be examined and repaired.