Stage Management
In Medit Scan for Clinics, users can add or remove stages for preoperative maxilla/mandible, scan bodies, dentures, and face scans without needing to return to Medit Link to change form information.
1. Click the "Stage Management" icon.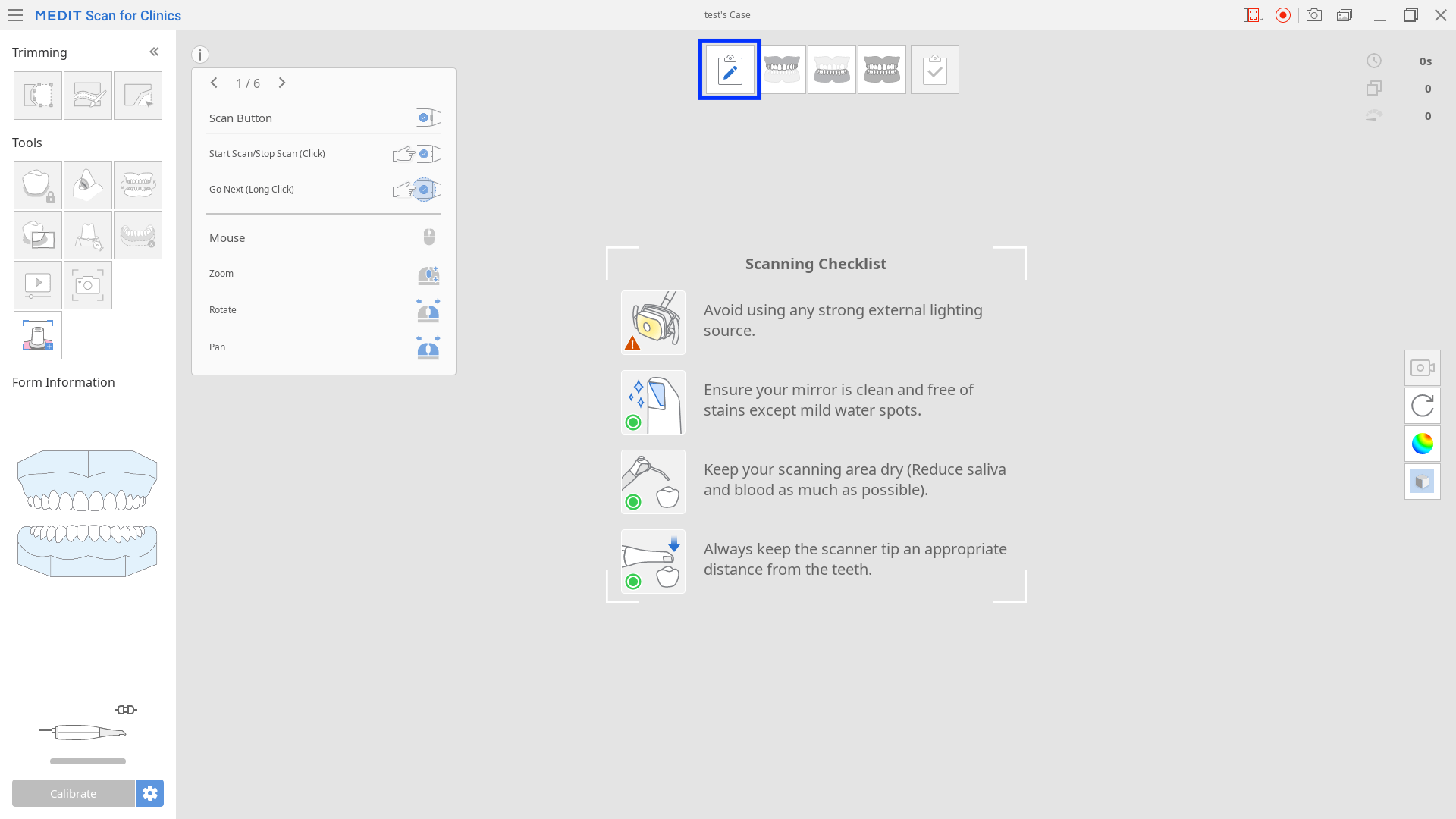 2. Click the "⨁" icon in the desired scan step to include it in the Workflow Preview.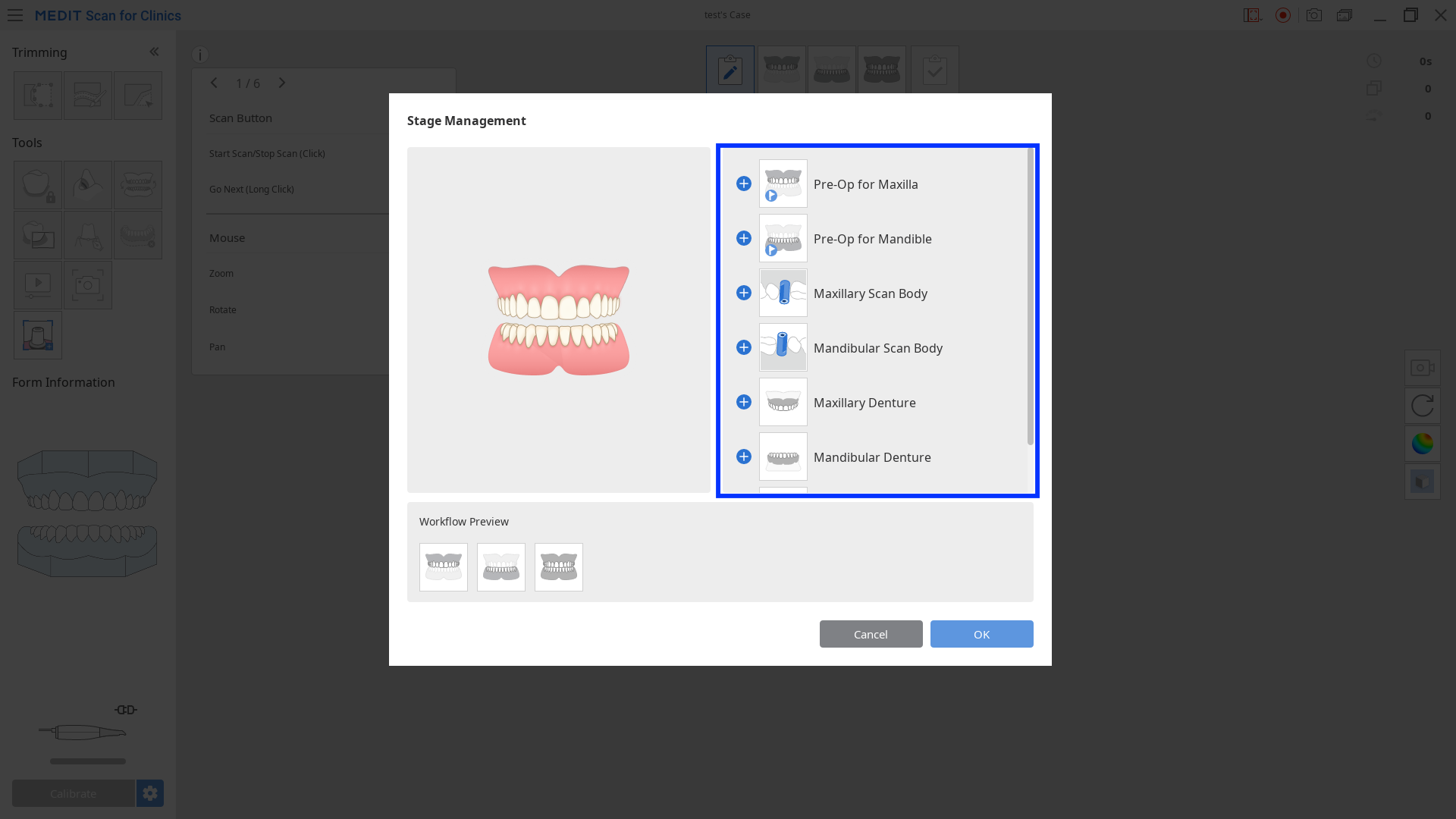 3. Scan steps that have been added are denoted with "⊖". To remove the scan step that was included in Workflow Preview, tap the icon "⊖".
You can also quickly change the order of the scan stages in Workflow Preview by dragging and dropping the icons.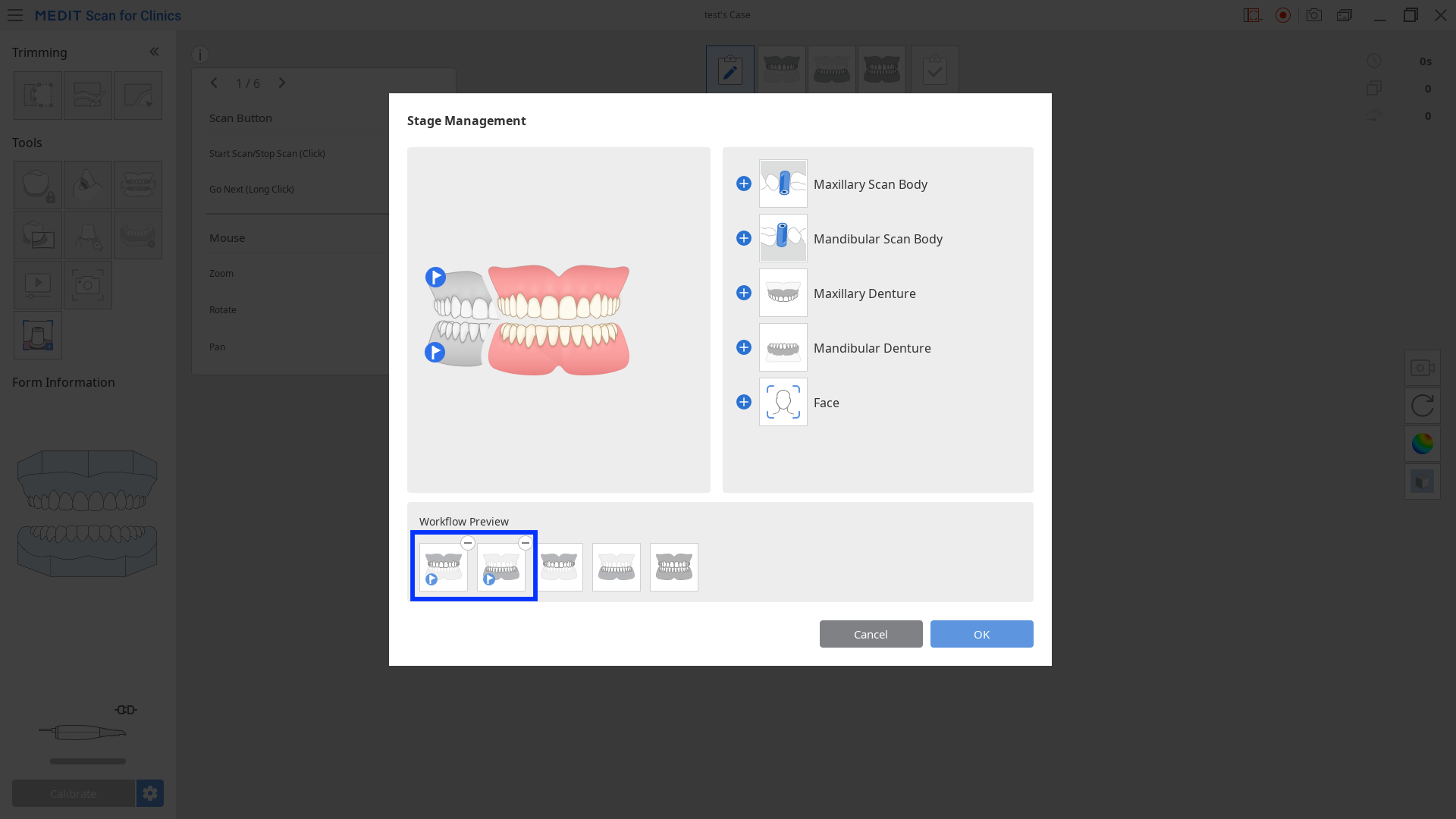 4. Click "OK" to save the adjustments.
5. Confirm that the scan stage is reflected as changed in "Stage Management".