Inquiry
Is there system-level support for exhibition demonstration mode in the Medit Scan for Labs program, so that customers can examine the devices in action at a trade show or conference?
Answer
You can run "Demo Mode" to show the scanner in action continuously scanning.
1. Launch Medit Scan for Labs and configure the scan strategy.
2. Click the Menu button to access the settings.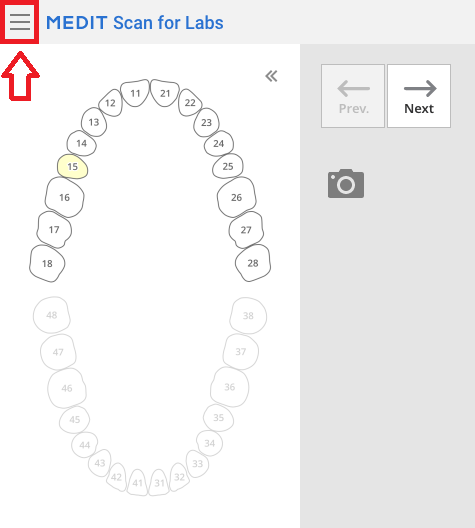 3. Press and hold LEFT SHIFT on the keyboard, then select Settings.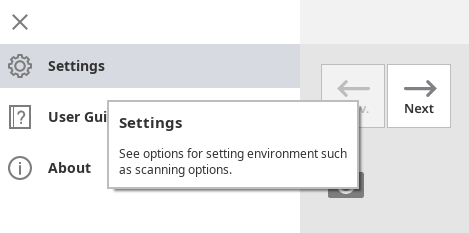 4. When a Hidden Options window appears, enable the "Continuous Scanning Mode."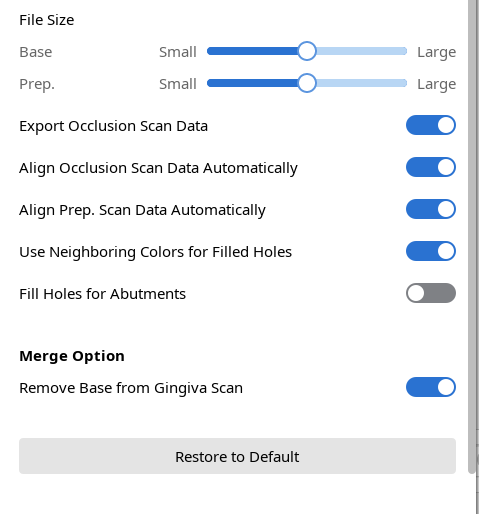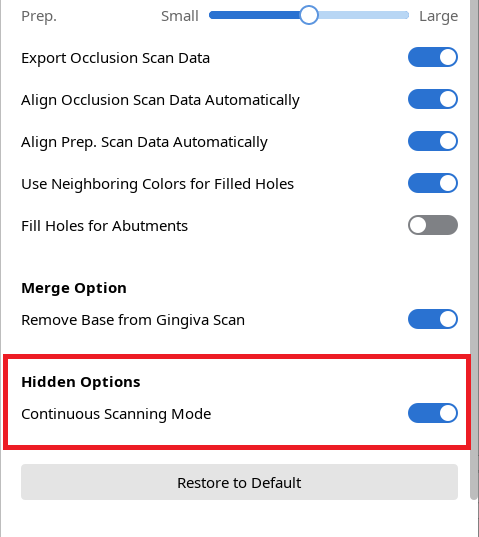 5. The scanner scans continuously and repeatedly in demo mode. If you need to disable the function, follow the steps above to access the hidden options and uncheck "Continuous Scanning Mode."