Symptoms
The scanning speed(FPS) has slowed.
Solutions
1. Check to see if the scanning experience is set to "Fast & Furious."
If the scanning experience is not configured to "Fast & Furious," the "Medit Scan for Clinics" program does not maximize scan speed for its intended purpose. To find out more about this option, check the article: Scanner settings

2. Check the specifications of your PC to check if it satisfies the system requirements for your scanner. The scan speed may have slowed if either the PC specification or the employing PC does not give enough power to operate the scanner on the Medit Scan for Clinics software.
3. Check the Power Options on your computer.
Go to Control Panel > All Control Panel Items > Power Options > Change advanced power settings > USB settings. Disable both the on-battery and plugged-in USB selective suspend settings.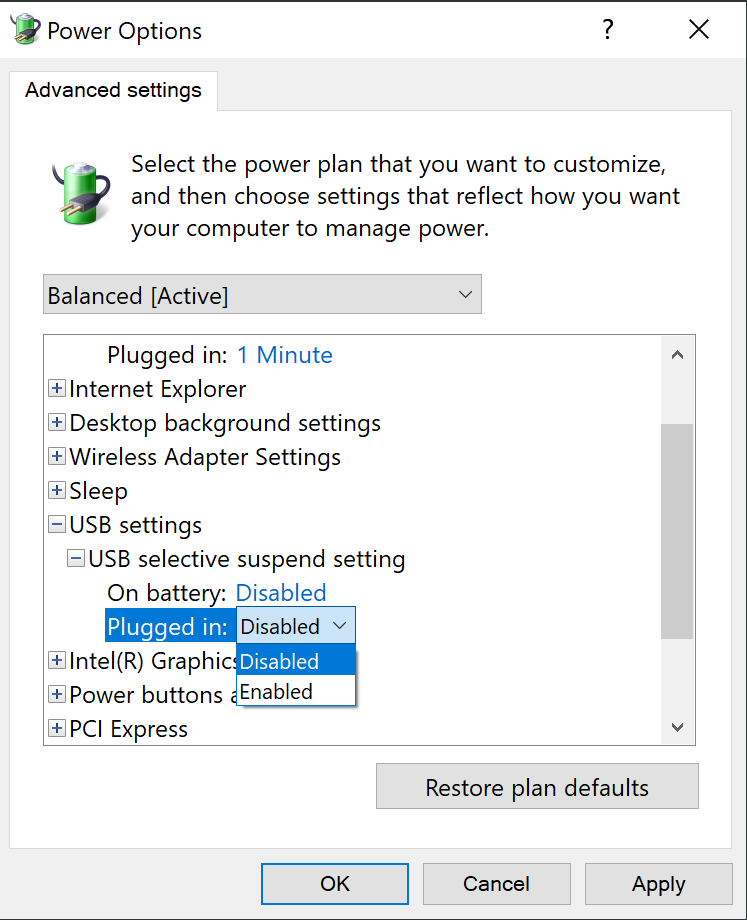 Go to Control Panel > All Control Panel Items > Power Options > System Settings. For both On battery and Plugged in, select "Do nothing" for "when the lid is closed."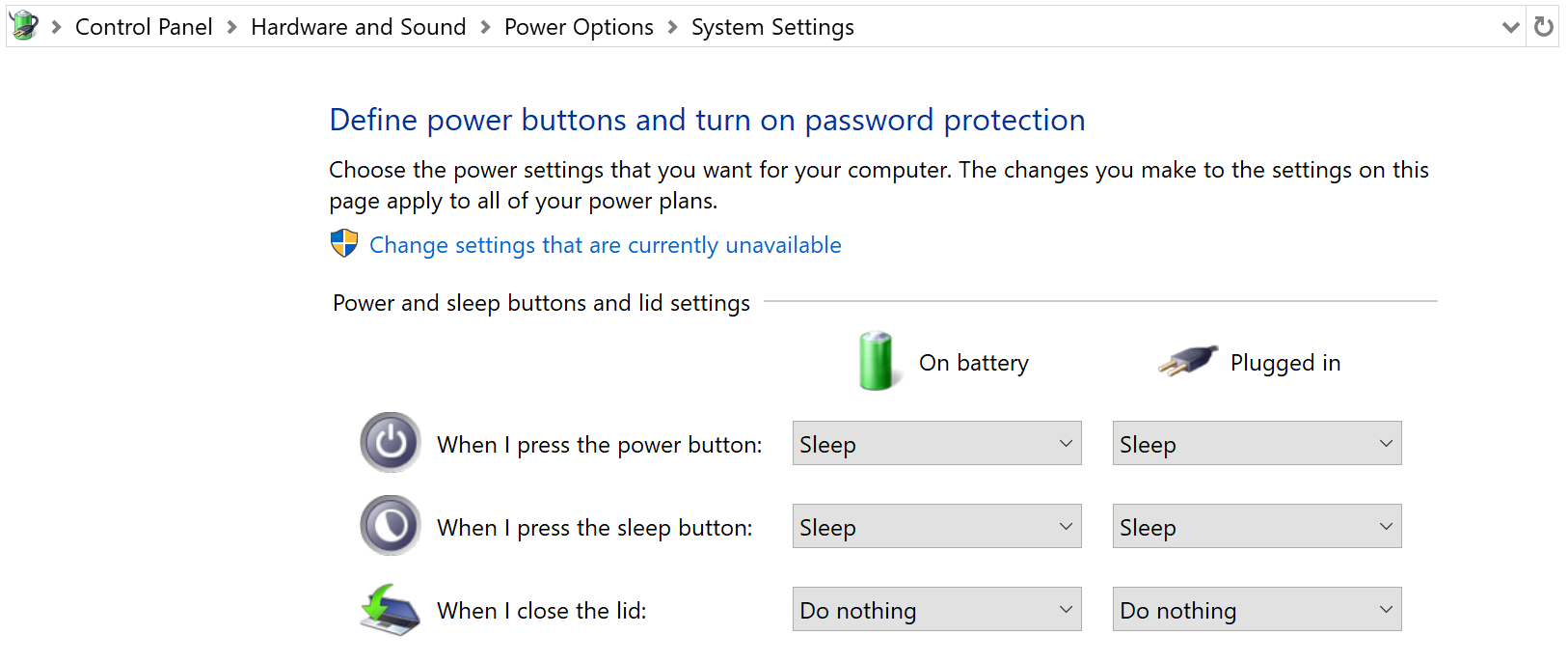 Go to NVIDIA Control Panel > Manage 3D settings > Power management mode. Select "Prefer maximum performance."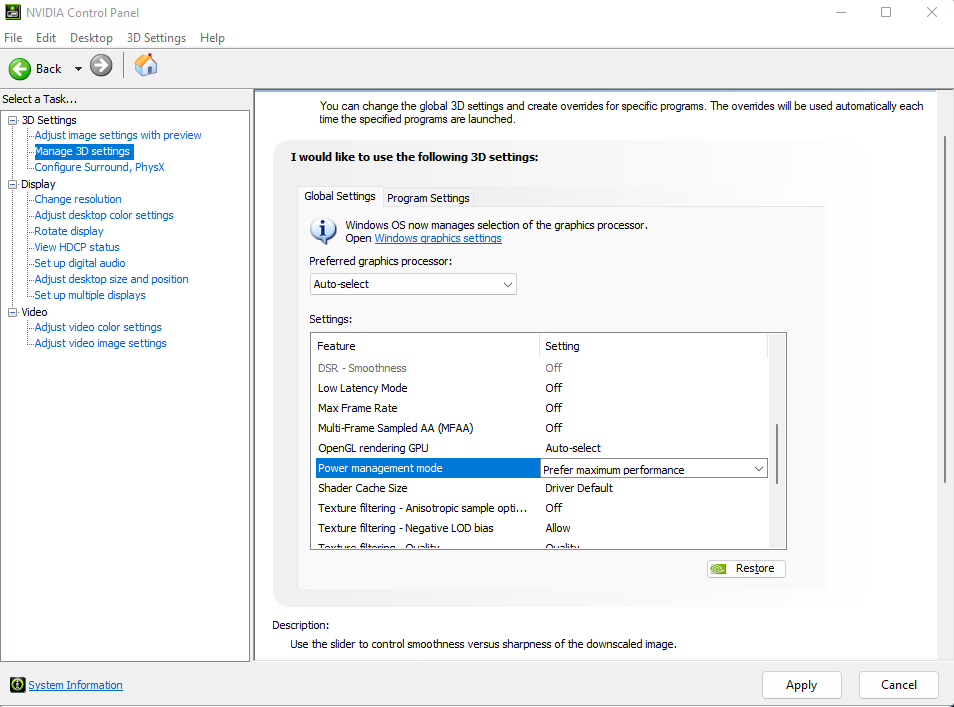 4. Your laptop could have more performance modes.
More performance parameters on some laptops are managed by a separate app that is loaded on the laptop. This is especially common on gaming and workstation laptops.
If you feel your laptop has more performance settings, see the manual. A performance mode created by the manufacturer of a laptop can make more significant changes than the default settings offered by Windows. Gaming laptops, for example, frequently offer a mode that boosts performance by increasing the speed of the cooling fans, allowing the CPU to operate faster.
If the scan speed does not improve after setting the PC power options as described above, you should try the following.
5. Check for Windows updates.
6. Update the motherboard's chipset driver.
7. Update the graphics card driver.
8. Reinstall the Medit Link application.
If the issue persists, please contact support@medit.com.