1. You can skip filling the abutment hole with wax and get right to scanning with Flexible Multi-die.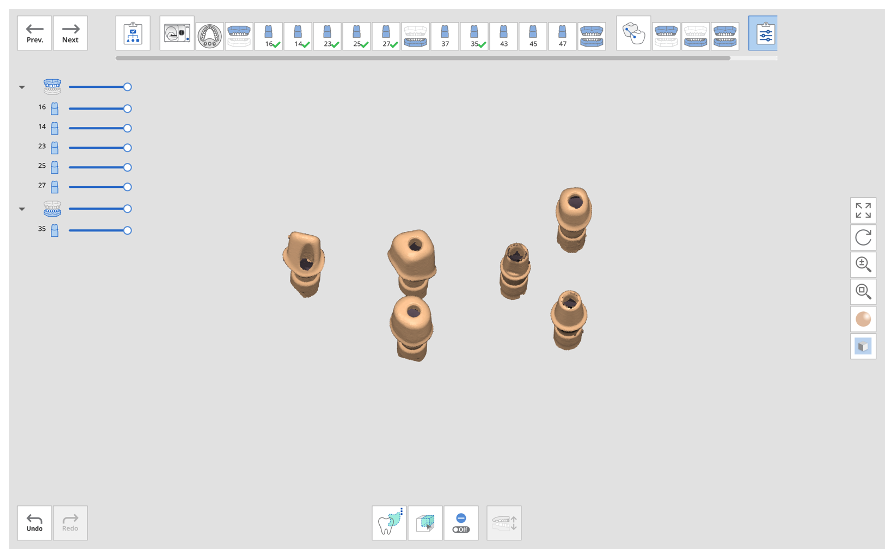 2. After checking the scan alignment, click the "Complete" button.
3. When the process is complete, you can see the abutments' holes filled.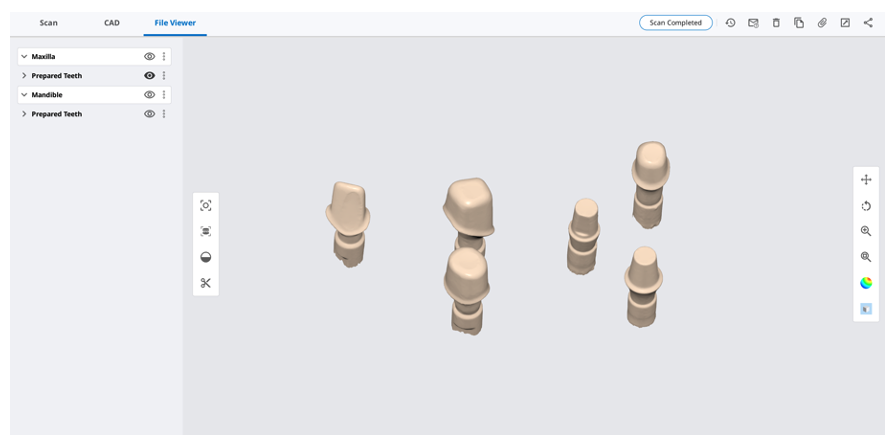 💡 You can turn the feature "Fill Holes for Abutments" off in the settings if you do not want the abutment holes automatically filled.