Network Status
Medit Link allows you to use all of the service's features while connected to a network. To ensure that the service runs smoothly, the Title Bar displays the network status.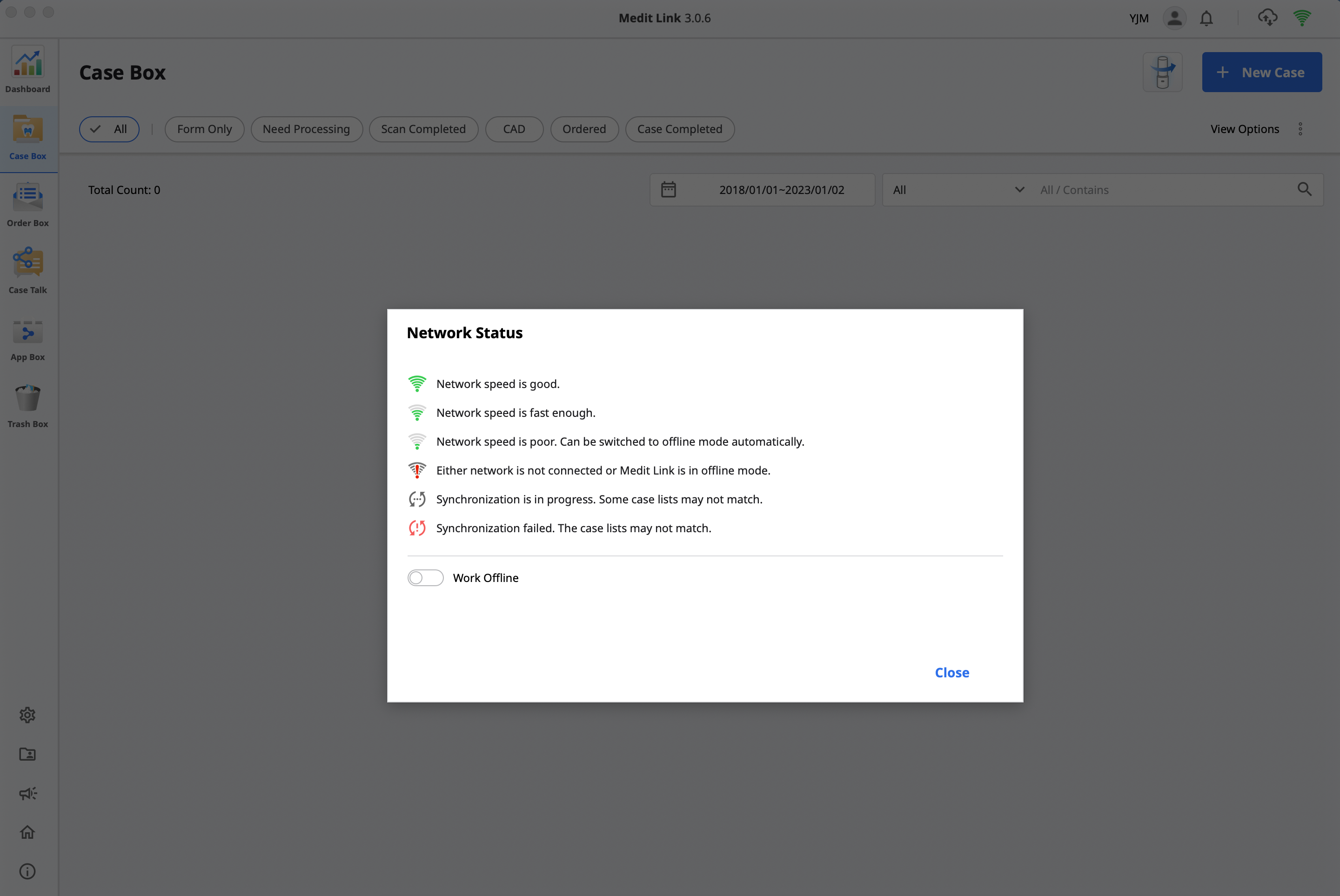 The following limitations apply if the network connection is poor:
Some functions, such as ordering, creating and sharing Case Talk, and cloud synchronization, are restricted.
The network environment can have an impact on the service's overall performance.
In this case, you can use "Offline Mode" to perform basic tasks before connecting to the internet and using the internet-required features.
💡The network speed symbol represents the time it takes for AWS to respond to the current location (Amazon Web Service). It does not indicate the network speed. Even if your network speed is adequate, the status may be displayed as poor or bad at times.
If another process uses the same network, the speed and overall performance of Medit Link may suffer. In this case, please do not share the network with other processes. The "Upload Raw Data" feature, for example, consumes a significant amount of network process. If the "Network Status" symbol indicates a poor or bad connection, navigate to Settings > Upload Raw Data and uncheck "Upload Automatically."