❏ Medit temporaries overview
Medit Temporaries allows users to quickly and easily create temporary crowns and bridges. The app's user-friendly interface allows it to be seamlessly integrated into your daily workflow, even if you have no prior CAD experience.

The app supports workflow for any data that the user has access to: prepared only, pre-op only, or both prepared and pre-op.

The designed restorations can also be easily optimized for 3D printing and milling using the tools and settings provided.
❏ System requirements
Windows
CPU: Intel Core i5 2.6 GHz or higher

RAM: 16 GB or higher
Graphics: NVIDIA GeForce GTX 1060 (2 GB) or higher
OS: Windows 10 64-bit, Windows 11 64-bit
macOS
Chip: M1/M2 or higher
8-core or higher
RAM: 16GB or higher
OS: Monterey 12
❏ Installation guide
1. Log in to your Medit Link account and go to App Box.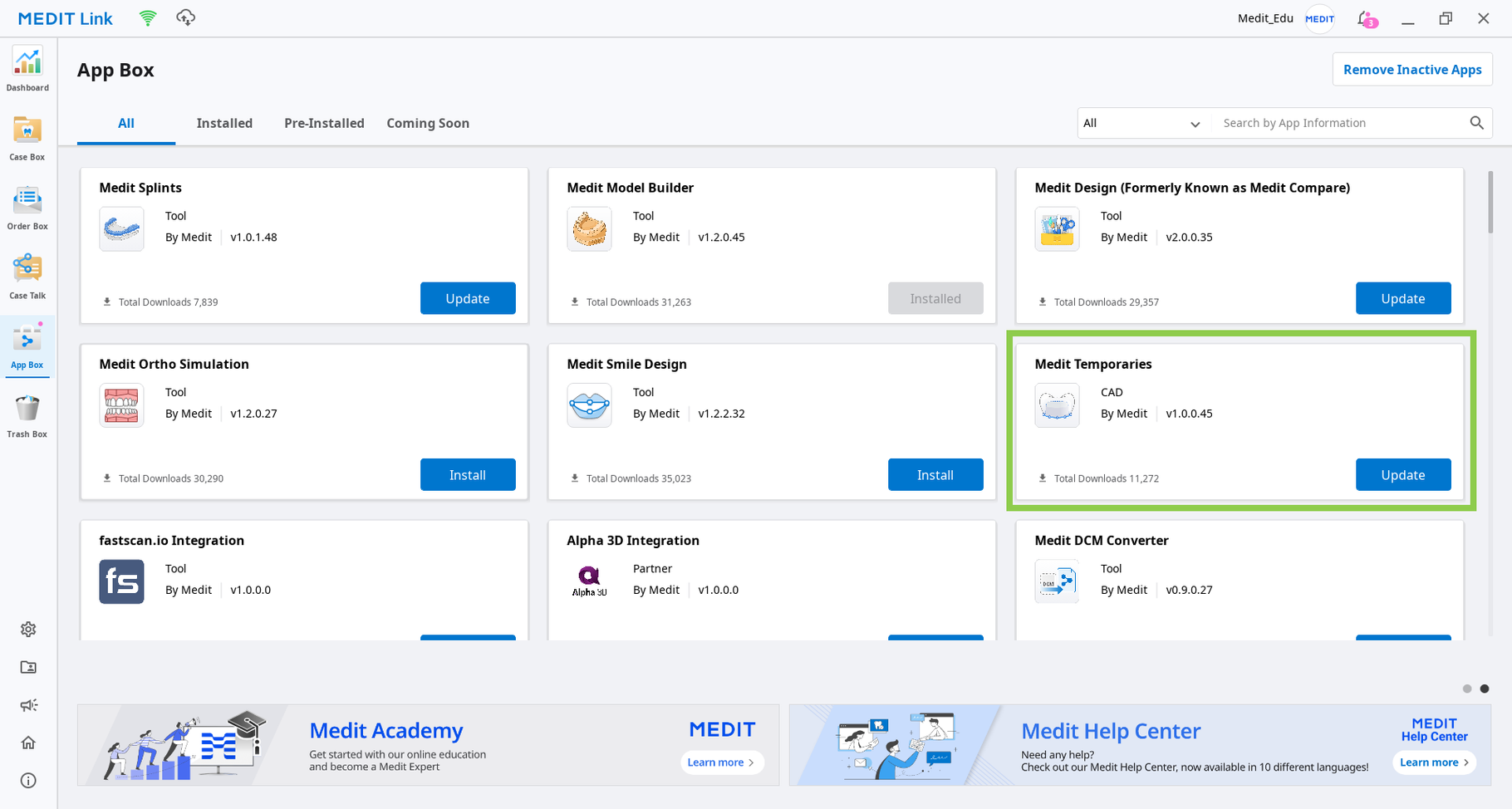 2. Find the "Medit Temporaries" app and click on the "Install" button.
Once the download is complete, the Medit Temporaries installer will run automatically.
Read and agree to the License and Conditions.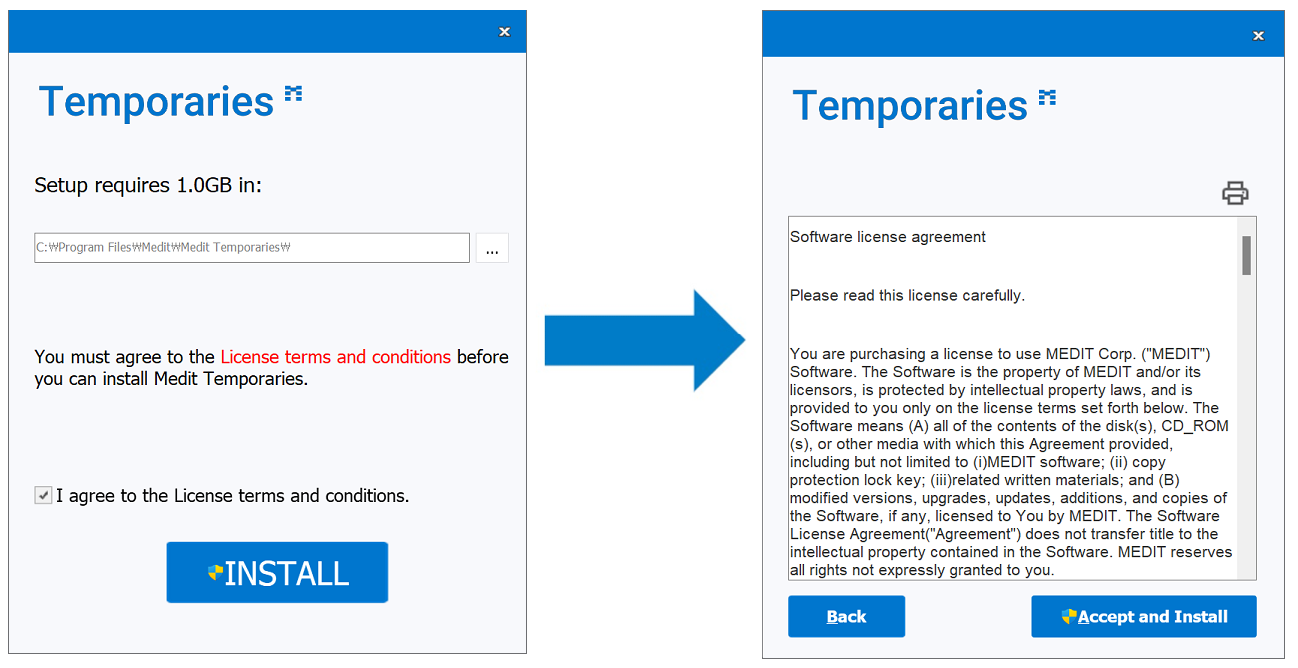 3. It may take several minutes to finish the installation process.
Please do not turn off the PC until the installation is complete.
4. Press "Finish" to complete the installation.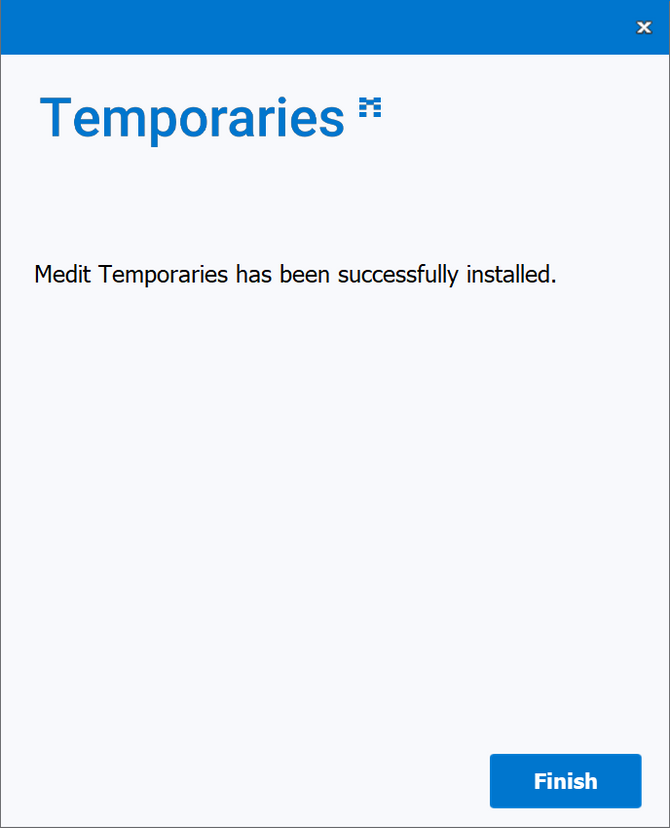 5. Restart Medit Link.