❏ Running Medit DCM Converter from Medit Link
1. Go to the Case Box (for Clinic Account) or Work Box (for Lab Account) and choose the case with the 3Shape DCM file attached to it.
2.

DCM Converter
Press the "DCM Converter" icon in the right upper corner of the Case Detail window in Medit Link, which will automatically appear once you install the App and relaunch Medit Link.
3. In case there are 3Shape DCM files attached to the case, the conversion will begin straight away.
This progress bar shows the file conversion process.
⚠️ Note that the DICOM files cannot be converted.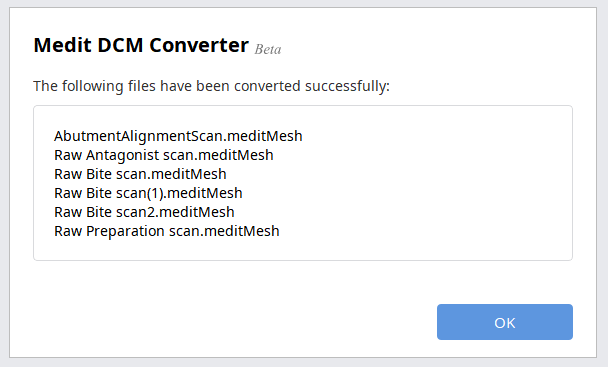 4. Once the conversion is finished, the files will be saved as attached, and you will be able to check the files through the File Viewer.