With Gum Impression (T710)
"With Gum Impression" helps to easily scan the gum by using the impression without having a scan on each model.
This feature is available on the T710 model which provides "Impression" scans.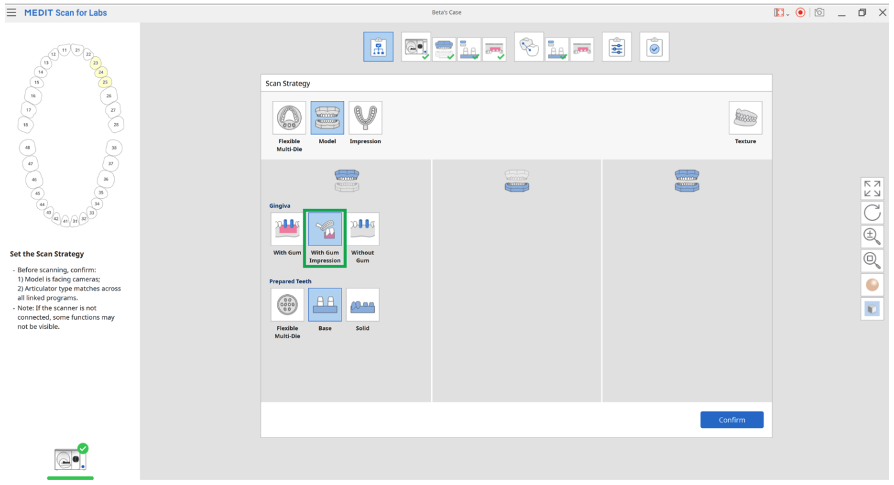 1. Scan Strategy > Gingiva > Select "With Gum Impression."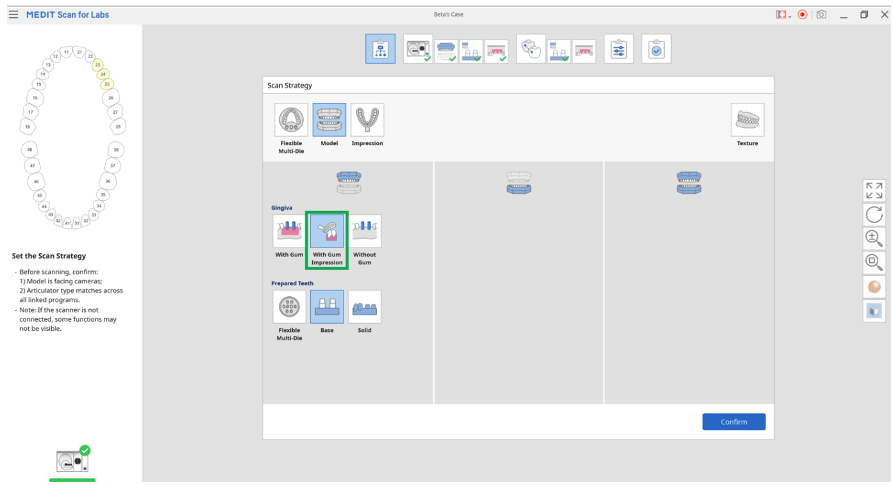 2. Scan the base and prepared tooth.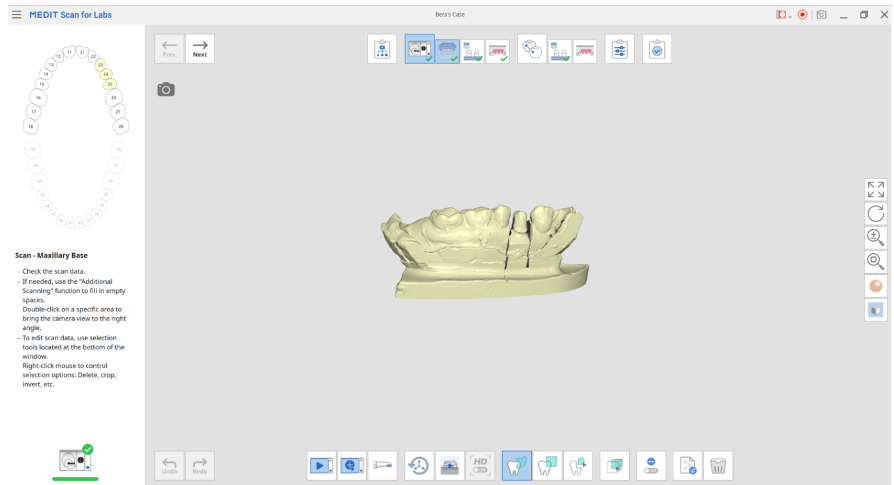 3. Insert the impression on the "With Gum" stage and perform the scanning.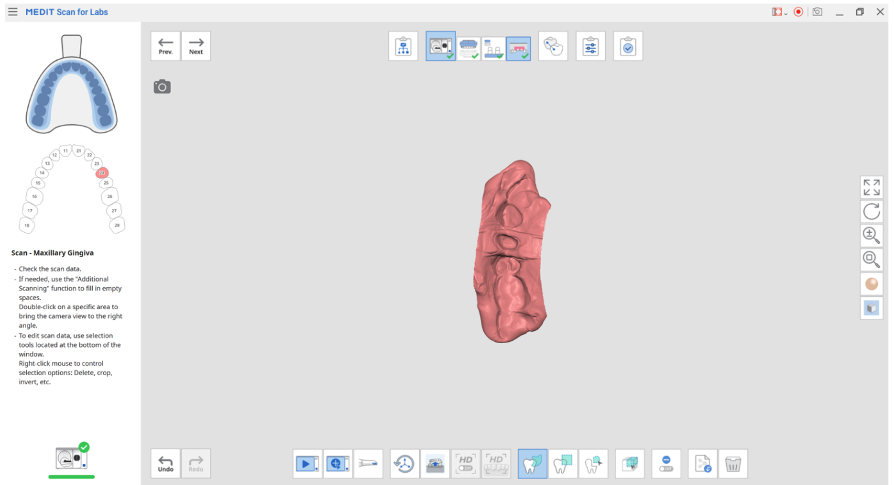 ⚠️ Delete unnecessary parts from the impression to organize scan data.
4. Align the base and gum on the alignment stage.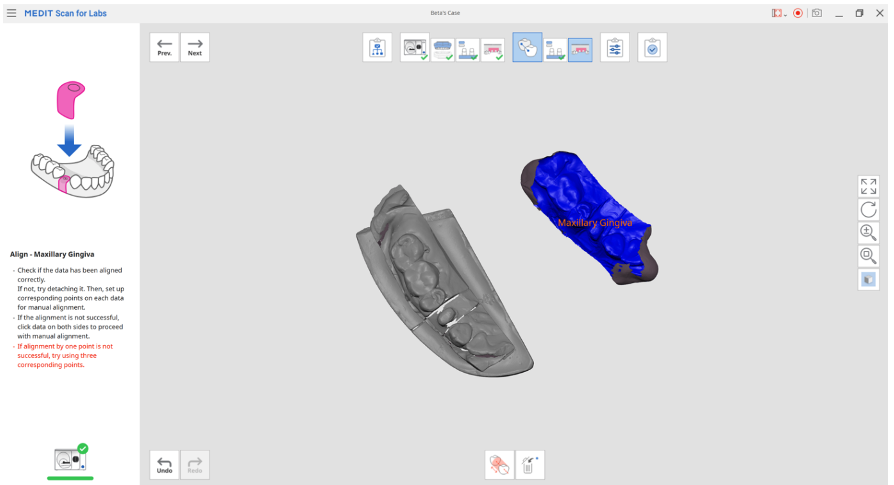 5. Check the data on the Confirm stage and click "Complete."