In the Overview mode, you can import or delete data.
Click on the icon of any other mode you are working in to exit it and return to the Overview mode.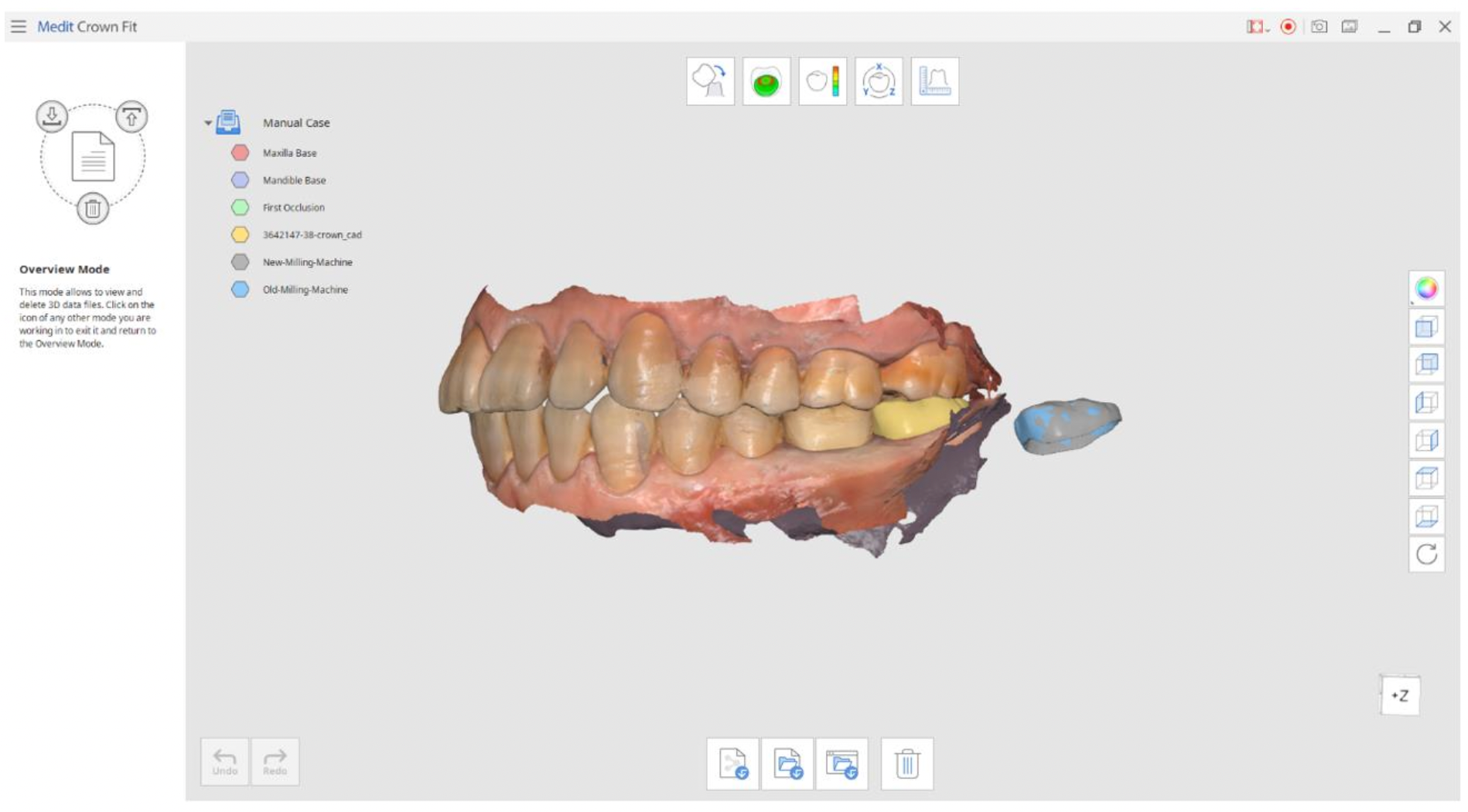 ❏ Toolbox
Import files: imports 3D files from Medit Link.
Import local files: Import files saved to your local PC.
Import exocad/3Shape folder: Import an exocad or 3Shape folder.
Delete data: allows to select the data to delete.
❏ How to import 3D data
Upon launching the program automatically loads the data of the case.
You will be asked to confirm the data and then to assign the corresponding data as "Milled Prosthesis", as shown on the image below.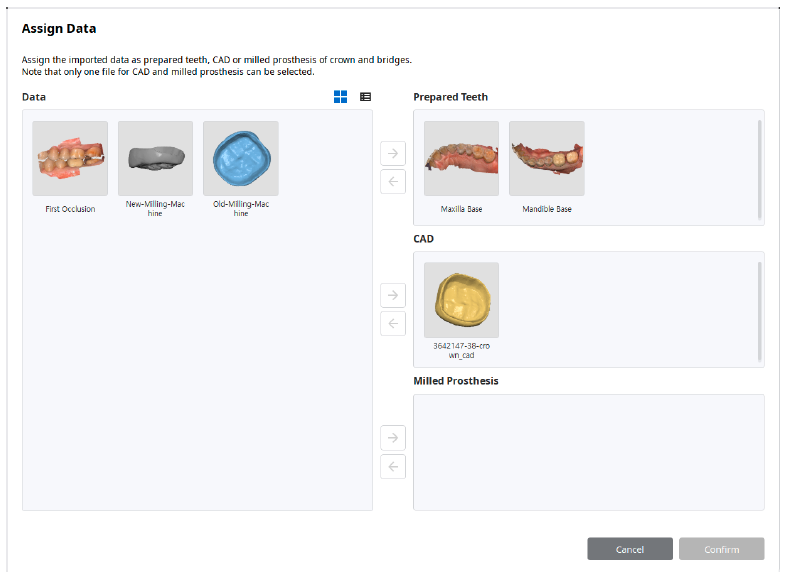 ❏ How to import prosthesis scan data
After creating a new case in Medit Link and performing the scanning, use the Import Files feature at the bottom of the screen during the Overview mode to import the prosthesis scan data.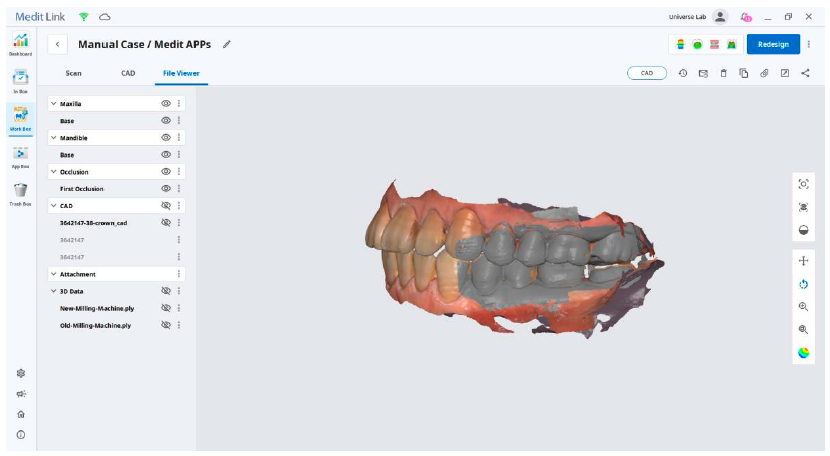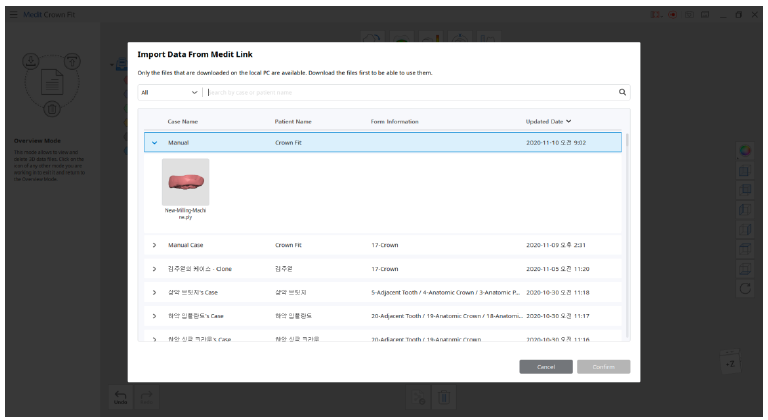 💡 Use the Data Tree to control different data set's view options. You can select multiple files to import to Medit Crown Fit.
Attach the milled prosthesis scan data to the case.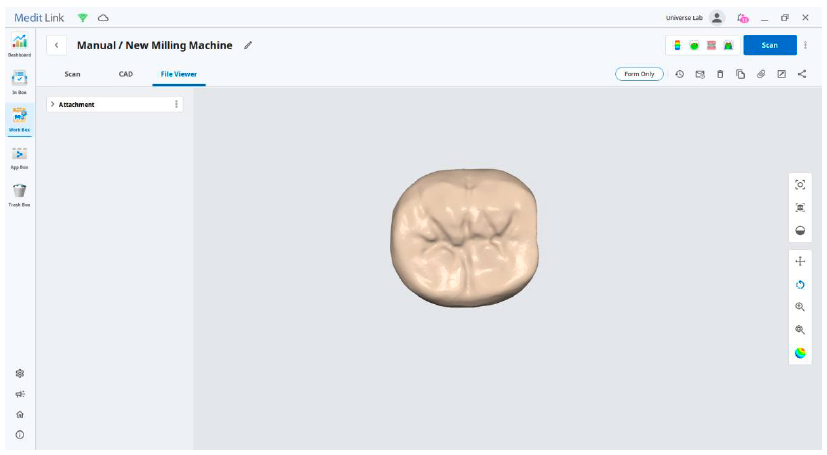 If you click "Import Local File" in Overview mode, you can import prosthesis scan data.