Animation View
View the animated before and after transformation of the model.
You can export the simulation data from this stage via "Export to Medit Link." The Export Settings window allows you to customize the data export.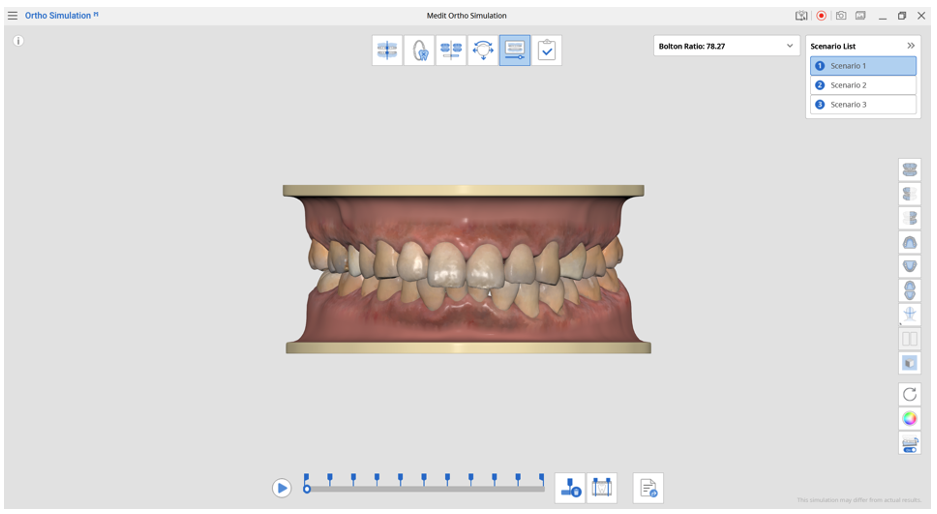 Toolbox
Remove All Pins: To delete all pins, use this command.
Split the Animation into Steps: Used to divide an animation into several steps.
Export to Medit Link: Used to export the maxilla, mandible, or each segmented tooth to Medit Link as a separate file.
1. To play the animated teeth movement, select a scenario from the Scenario List in the top right corner.
To see the original model, left-click on the scan data at any point in the animation.
Try switching view options in the Side Toolbar to watch the animation from different angles, or use Show/Hide Reference Data to view the animation alongside face data.
2. Select "Split Animation into Steps" to divide the animation into several steps automatically.
💡The animation can be broken down into up to 20 steps.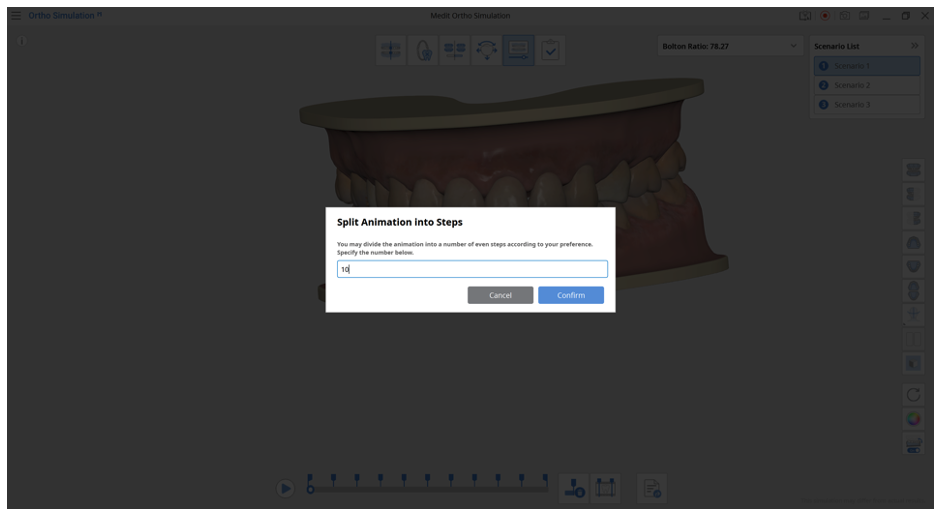 3. You can also manually divide animation into steps or add steps to already created ones by clicking.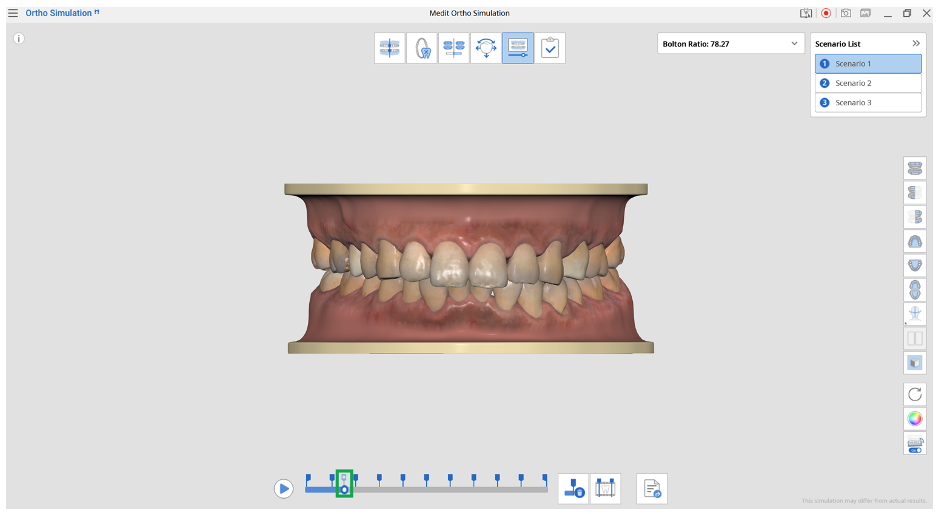 4. Click "Export to Medit Link" to change the export settings and export the model to Medit Link in its current state.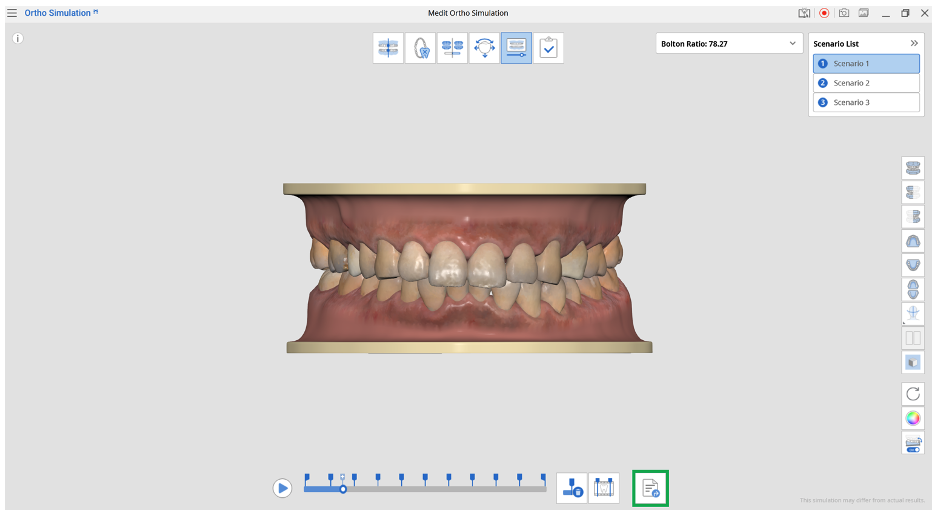 You can customize your export data using this feature. Choose the file name, the steps to export, and the export method in the Export Settings window.
You will have the option of exporting all steps or specific steps, data with or without a base, and the full model or just the teeth.