Add another scanbody
This function is useful in case you do not have the sufficient number of the scanbodies on your hands; use the inserted scanbody as an additional scanbody.
1. In the following example that only two scanbodies are available, place the scanbodies in position and scan them first.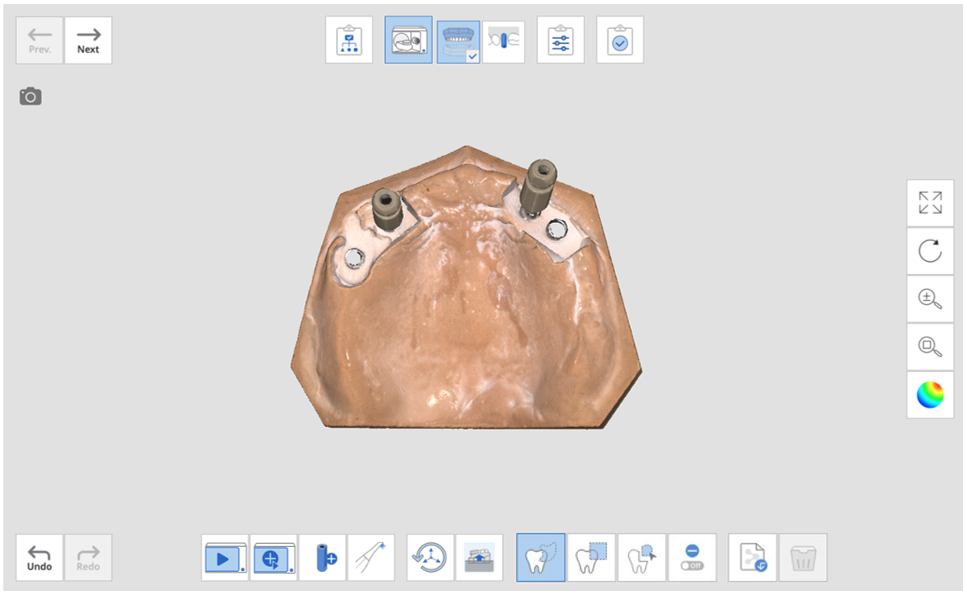 2. Switch the position of the scanbodies and enable the Add another scanbody feature. The program will perform the additional scan to complement existing data.