Flexible multi-die allows acquisition of data from a set of a model and prepared teeth at the same time, and then assign each scan data to a certain scan stage where it should belong to.
The main advantage of flexible multi-die shines through cases comprising multiple scanned objects, such as many prepared teeth, since you can perform the scanning in one stage, and then assign the data to the corresponding elements.
1. At the Flexible Multi-die stage scan all the necessary parts.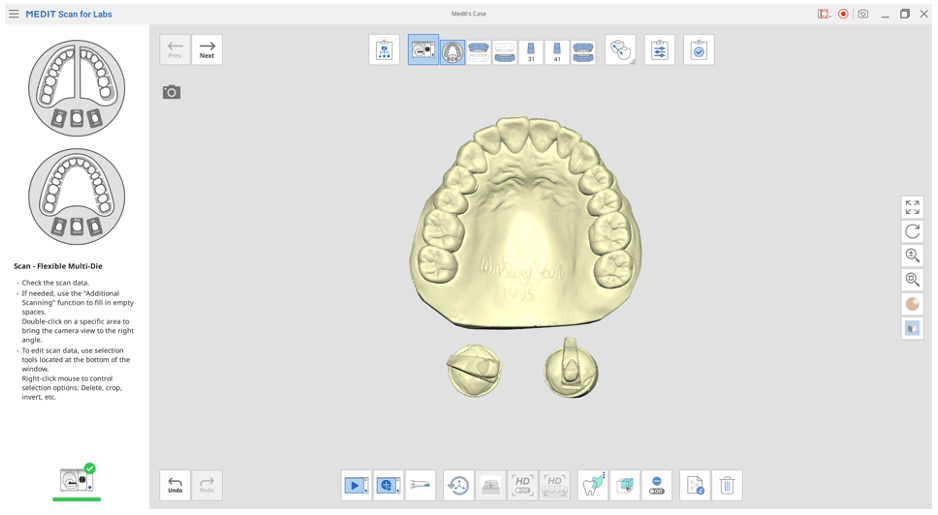 2. Click on any of the following stages to select the corresponding data. A dialogue window, in which you can edit the scan data and assign them to a particular scan stage, opens.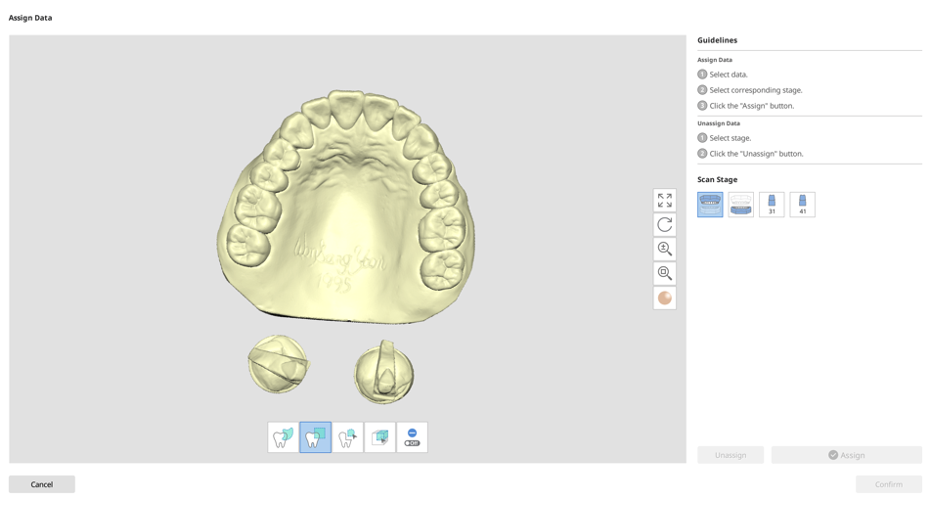 3. Choose the scan data and the scan stage to be assigned.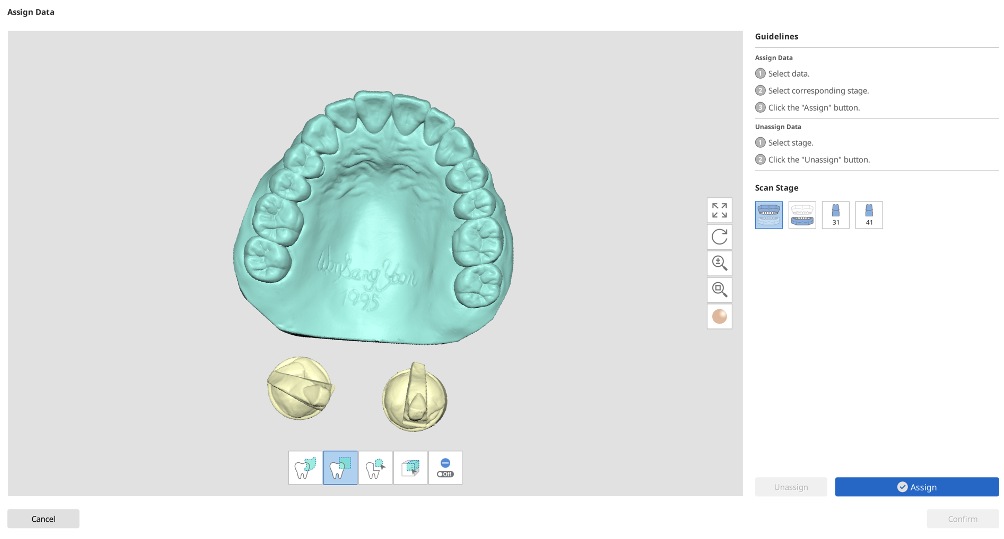 4. Click Assign to assign the scan data.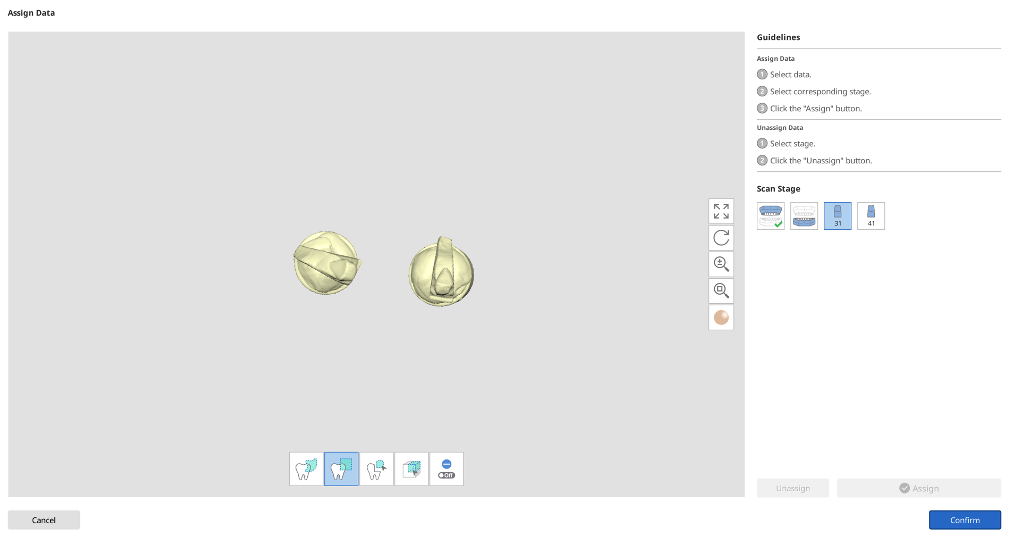 5. Repeat for the remaining scan data.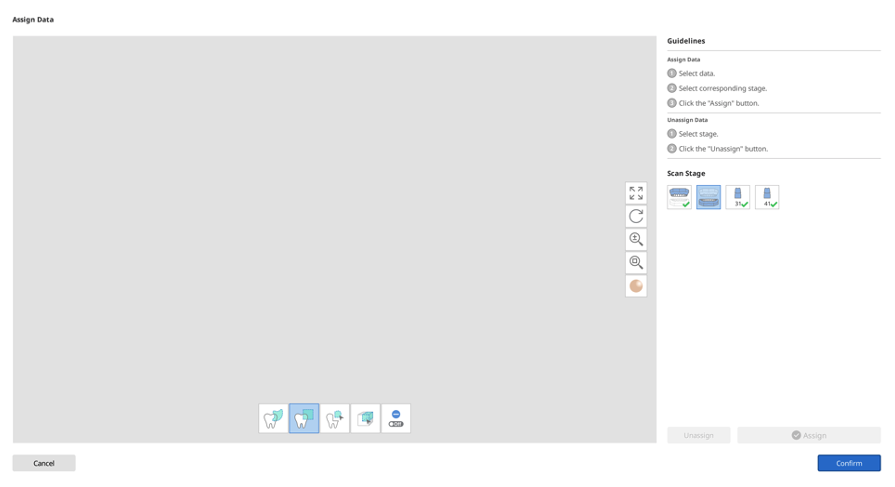 💡 You can now preview assigned data in "Flexible Multi-Die". Go to the "Assign Data" page and select the data you wish to view in "Scan Stage."
If the data is incorrectly assigned, click the "Swap" button to swap it.