❏ The data alignment steps are based on the selected scan strategy.
The order of each sub-stage can be changed for the arch. The changed sequence is saved and can be applied to the next scan.
In some cases, the occlusion alignment might take a while. In that case, go to Settings > Align occlusion scan automatically and turn it off. That way, you can proceed to manual alignment straight away.
1. Once you move to this stage, the alignment process will start automatically.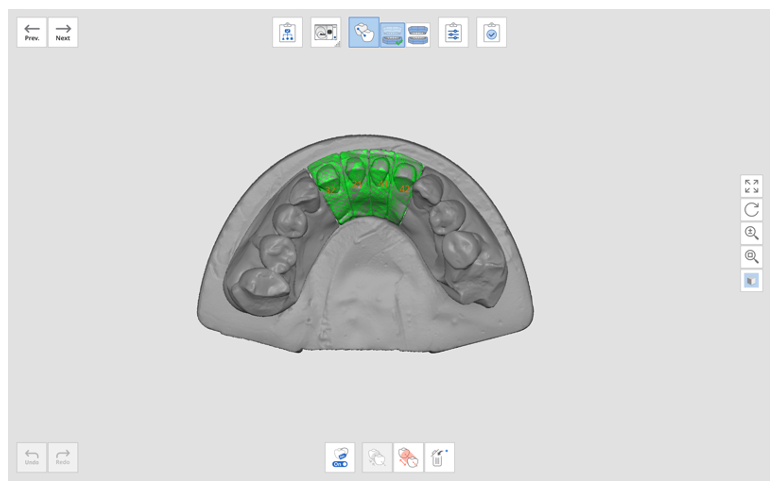 2. If you want to perform alignment by hand, click the Detach button to separate the auto-aligned data and let them go back to the original position, and then mark three points on each data set.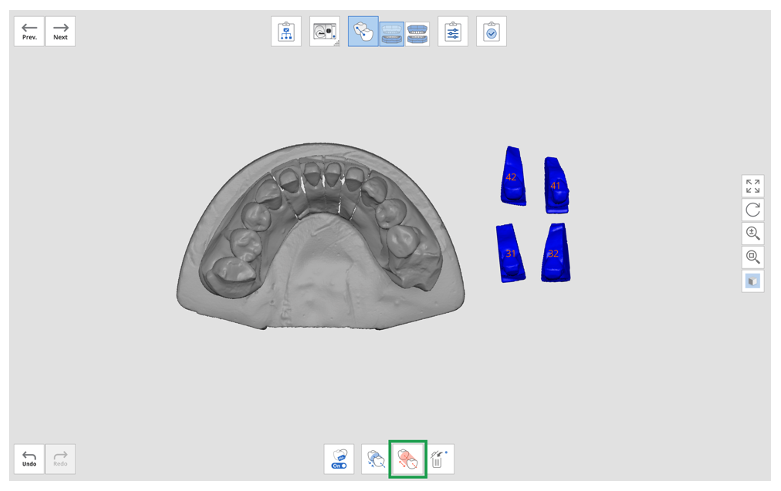 3. If you need to separate a particular set of data only, not all of them, right-click on the data and select Detach.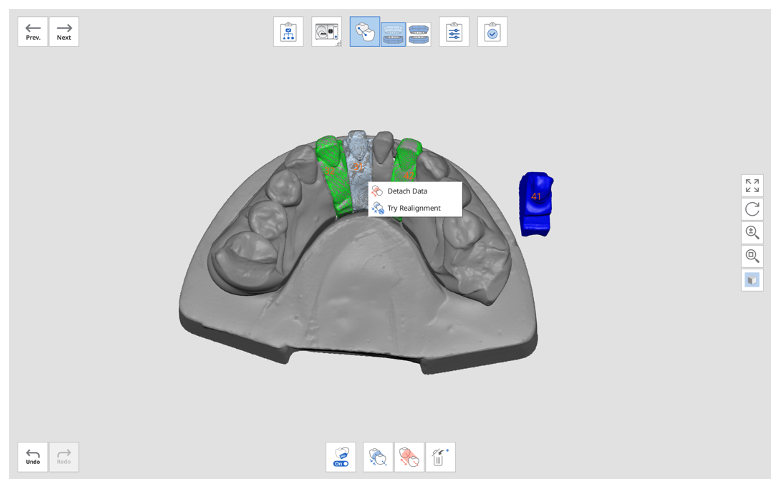 ❏ Toolbox

Show/hide tooth number: Show/hide the tooth number in the scan data.

Align automatically: Aligns all data on the screen automatically.

Detach: detaches all the aligned data.

Remove alignment points: Delete the alignment points that were selected for manual alignment.

Flip occlusion: This option is only available in occlusion alignment.

Align with the occlusal plane: Move data to the occlusal plane of a virtual articulator.
❏ Alignment of individual data
If you right-click on an individual data out of the aligned data, the following options appear.
Detach data: detaches the specific part of the data.
Automatic alignment: automatically aligns only the selected area.
Try realignment: fine-tunes the alignment of auto-aligned data.