❏ Denture scan process
The denture scan can be utilized for scanning the patient's current denture, temporary denture, or occlusal rim.
To enable the denture scan process, Denture - Full Denture, Denture - Replica Denture, or Denture - Implant Supported Denture should be selected in the form information on Medit Link.
❏ Guidelines for the denture scan process
Make sure that all sides of the denture are sufficiently scanned, including labial/buccal and palatal/lingual surfaces.
For Maxilla, make sure to scan the palatal area including palatal rugae and maxillary tuberosity.
For Mandible, make sure to scan retromolar triangle.
In case the camera is lost during the scanning, try again by starting at the most prominent parts of the palate (such as palatal rugae or residual alveolar ridge).
❏ The denture scan workflow appears as the following.
Edentulous maxilla → Maxillary denture → Edentulous Mandible → Mandibular denture → Occlusion
1. Scan the edentulous arch.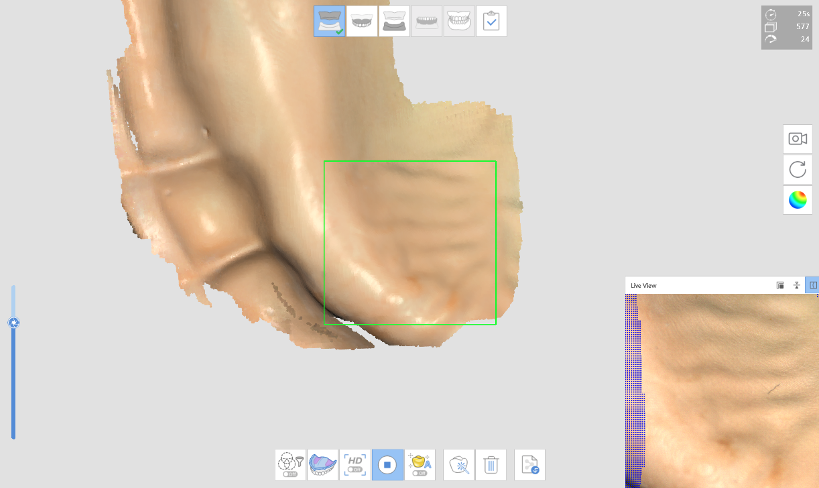 2. Scan the fitting surface of the denture so that the edentulous data acquired at the first stage is inverted and aligned with the denture scan data.
Scan the denture from the fitting surface through the border to the polished surface and artificial teeth.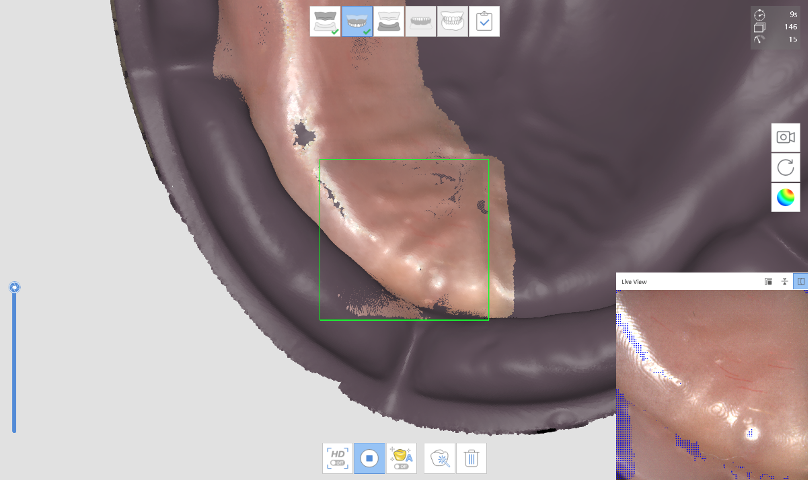 3. Repeat the same for the opposing arch.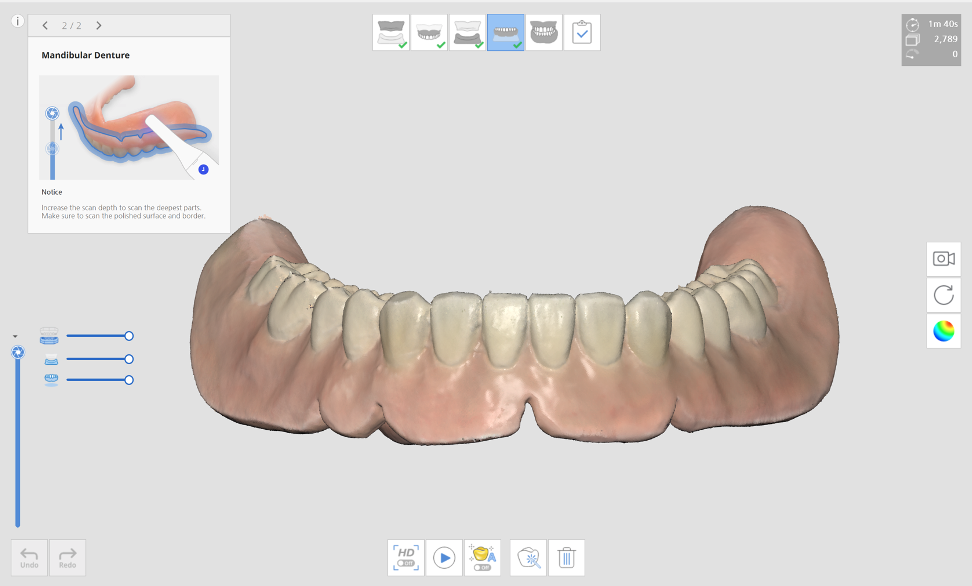 4. Scan the occlusion from the patient wearing the denture.