You can fill up holes on any mesh data for a case by using the Fill empty spaces feature.
1. In a case's Case Detail page, choose mesh files to which you wish to apply the Fill empty spaces feature to, and click the Fill empty spaces icon.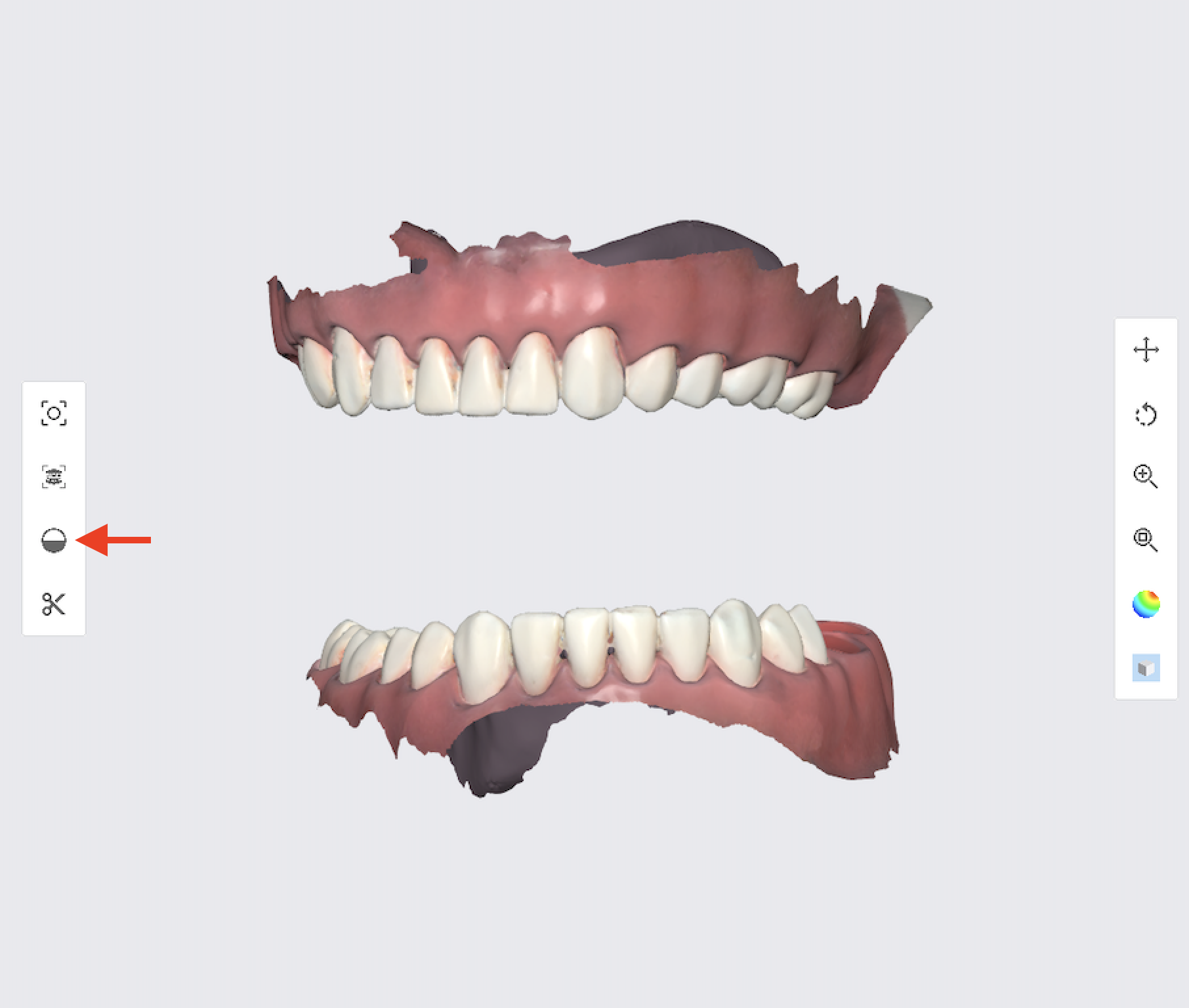 2. On the left menu, select the mesh files you wish to fill up the holes.
3. Click the Fill empty spaces button, and check the result.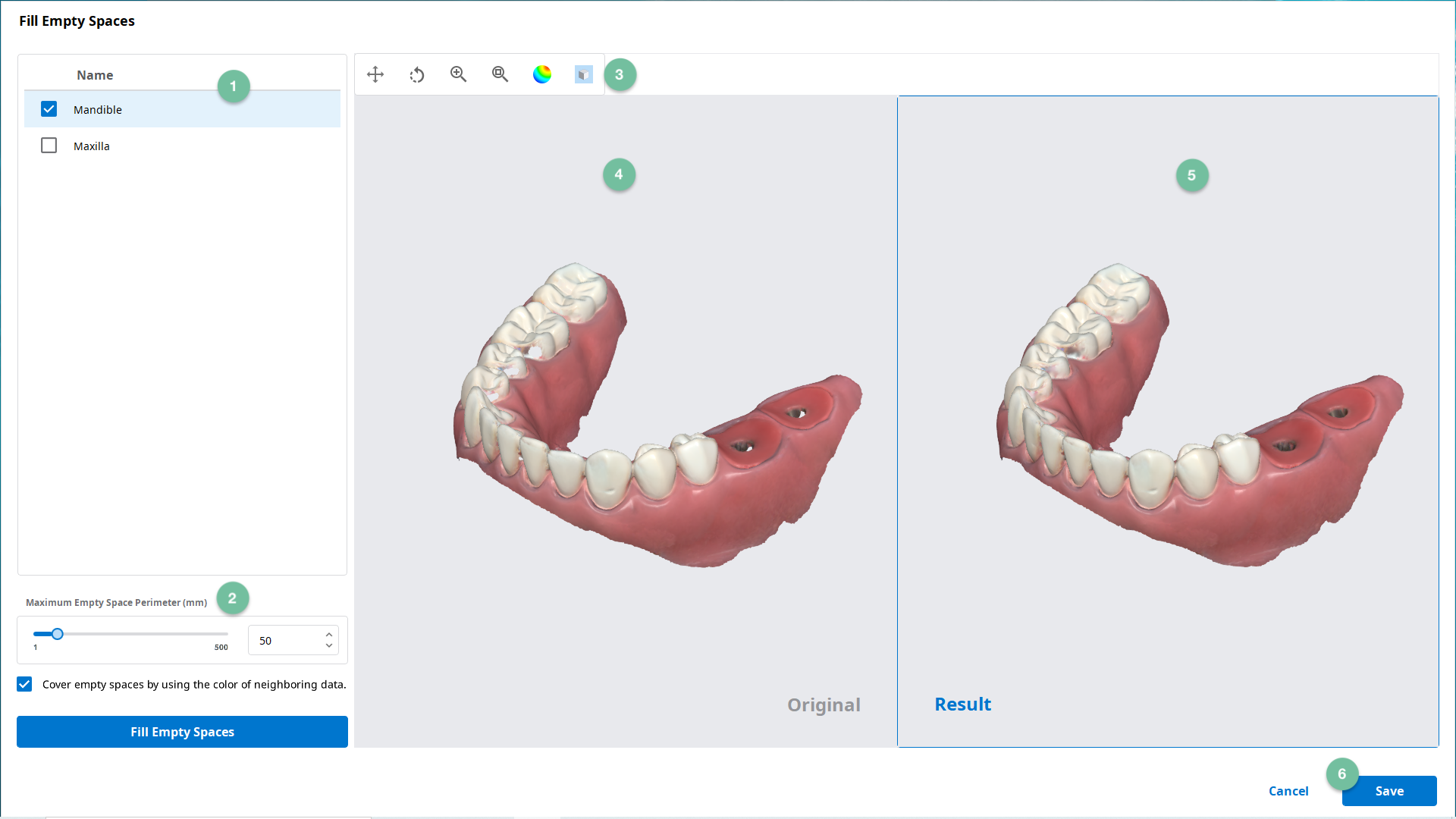 (1) Case file list
Shows all 3D files for the selected case.
(2) Fill empty spaces options
Maximum empty space perimeter(mm): sets the maximum size of holes to be filled up. The Fill empty spaces feature will not be applied to the holes exceeding the size you set.
Use neighboring color for filled area: When this is enabled, the filled areas are colored in neighboring colors. If this option is disabled, the filled areas are grayed out.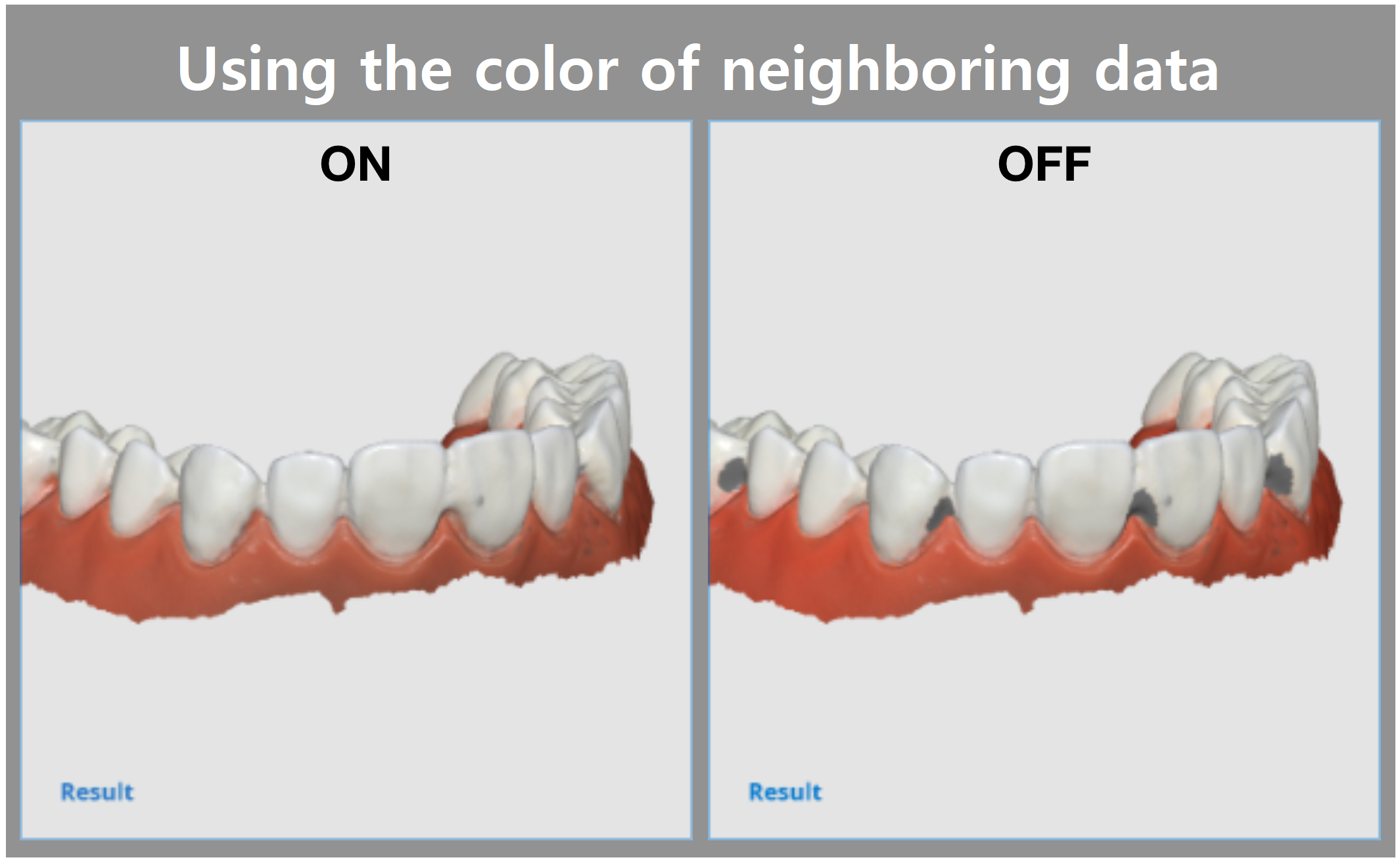 Fill empty spaces: fills up the holes and displays the result on the result view-(5).
(3) 3D model view control
Tools to pan, rotate, or zoom in/out the 3D model, and to change the model display mode.
(4) Displays the original data.
(5) Displays the result after the holes are filled up.
(6) Save / Cancel