On the exocad website, you can find dental CAD library provider and download scanbody libraries.
1. Go to the exocad website: https://exocad.com/integration/dentalcad-library-integration
2. Select the library you wish to download, and click View and download libraries > Add to download list.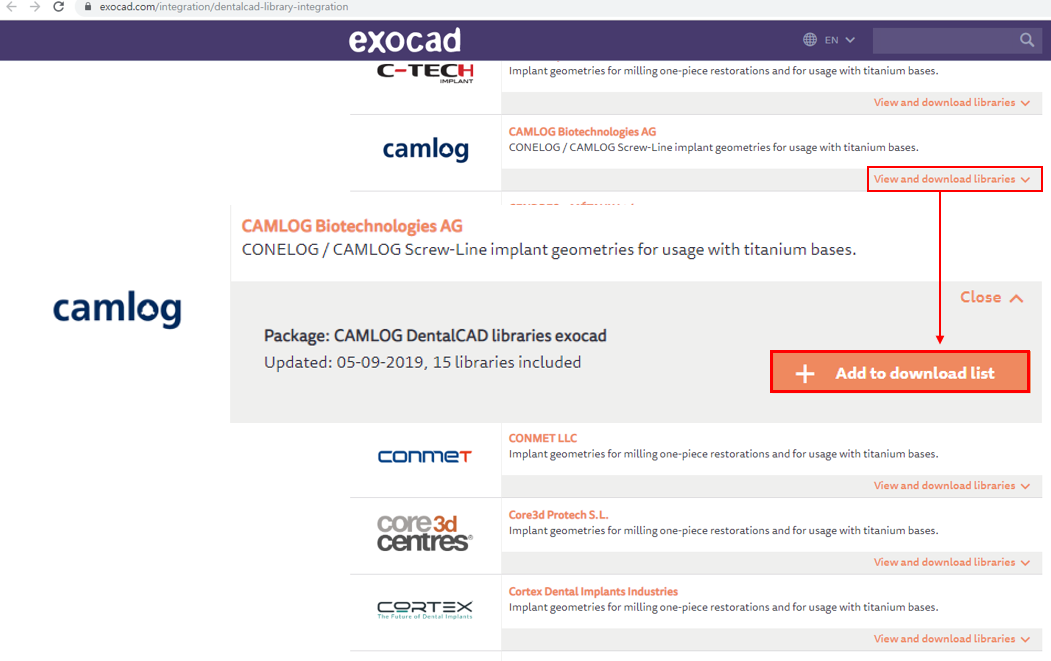 3. To request download link, fill out the form: your exocad serial number, email, your name. Click Get download link by email.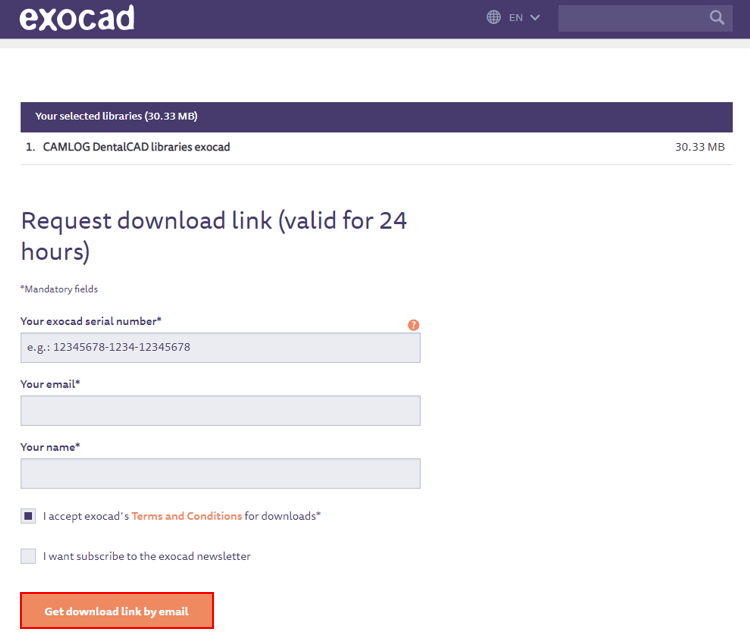 To check your exocad dongle serial number, navigate to CAD > Tools > About.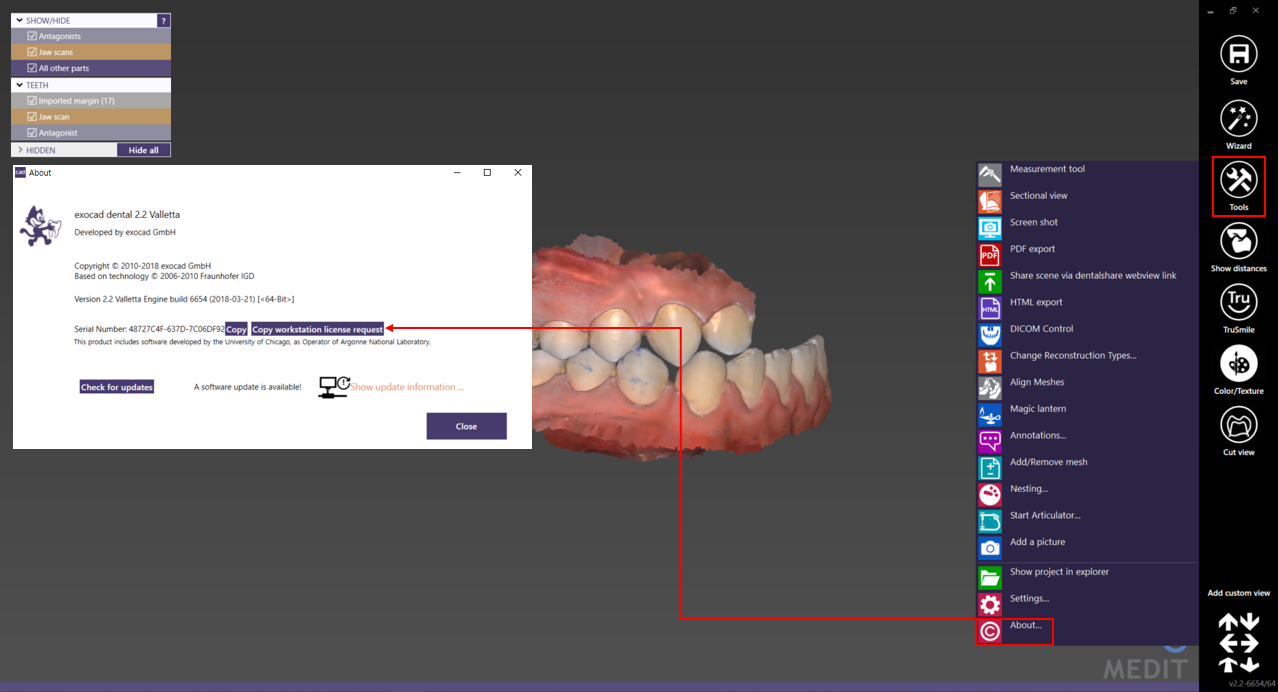 4. Check your inbox for the download link, and download the libraries.
Didn't get the email? Check your spam folder as well.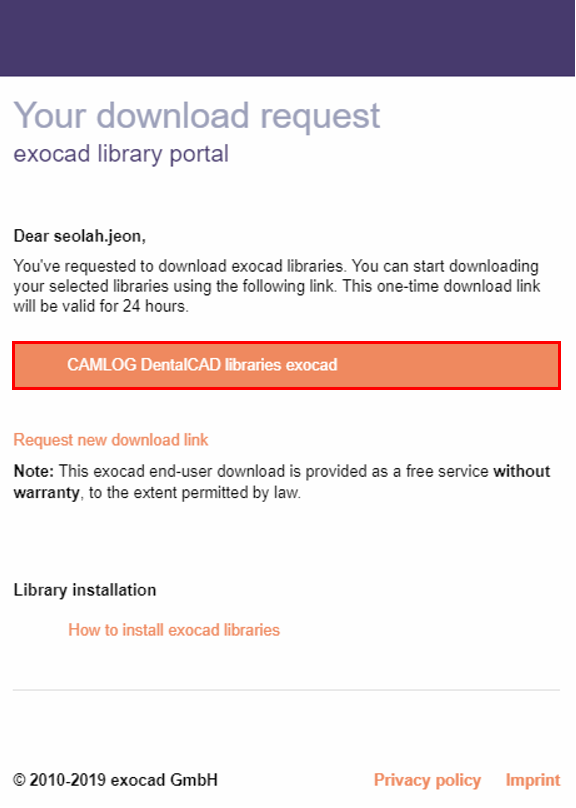 5. After downloading the library, start the iScan application.
6. To add the downloaded scanbody library folder into iScan, navigate to A.I. Scanbody Matching > Define Library > Add Library. For more information, refer to the article: AI scanbody matching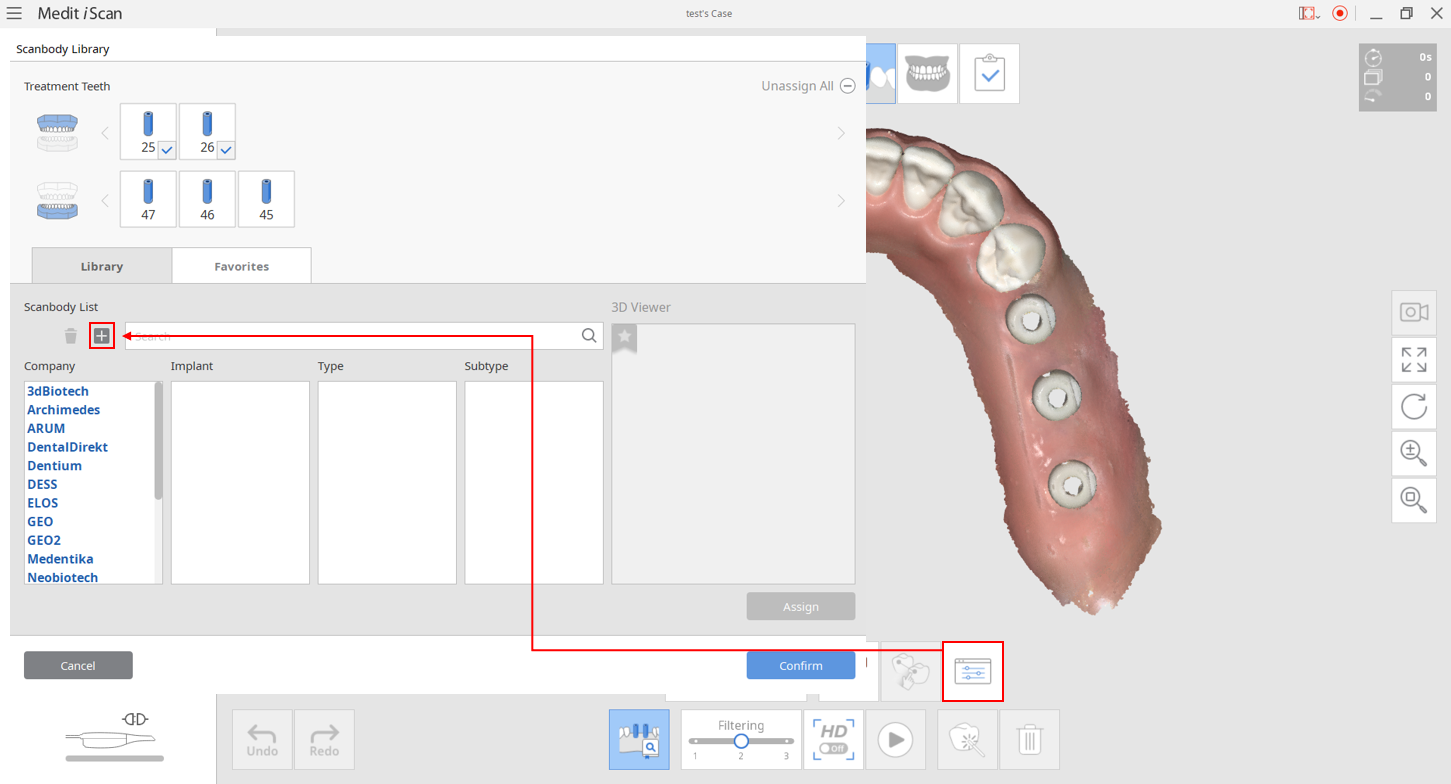 Make sure that a config file and a scanbody .stl file exist in the library folder.