The exocad website provides downloadable libraries. You can add the downloaded libraries to iScan.
1. Navigate to the exocad website: https://exocad.com/integration/dentalcad-library-integration
2. Select the library you wish to download, and click View and download libraries > Add to download list.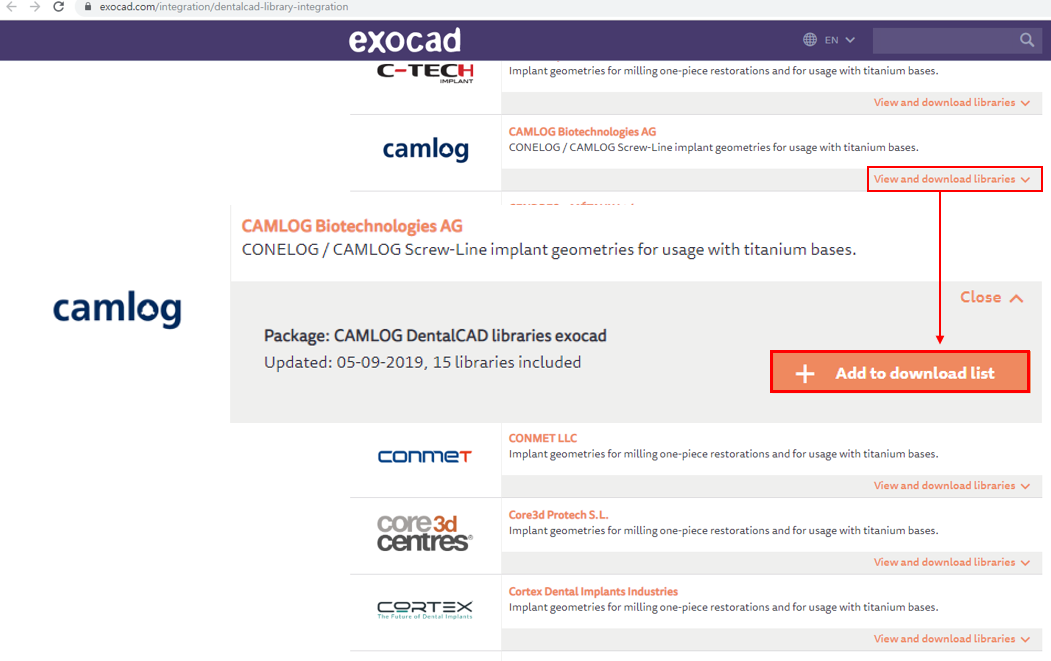 3. To request the download link, fill out the request form.
Enter your exocad serial number, email, and name.
Click Get download link by email.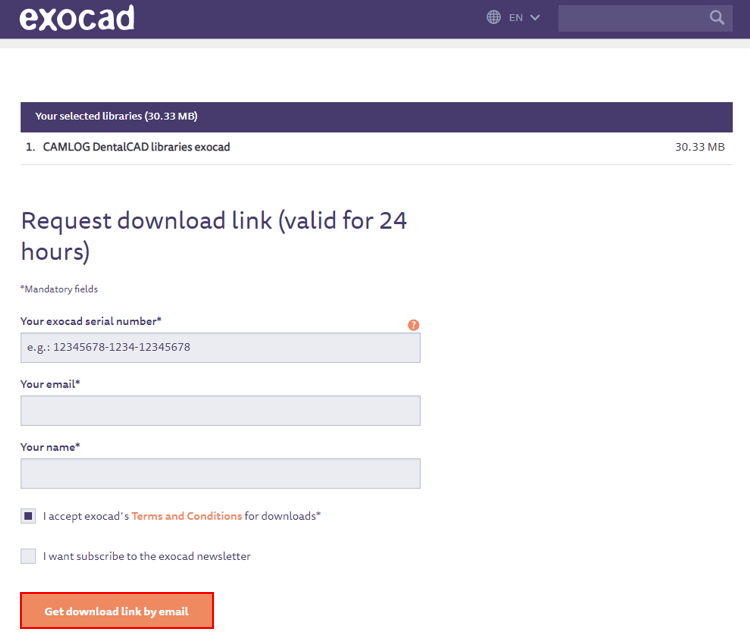 In the exocad program, navigate to CAD > Tools > About to find your exocad dongle serial number.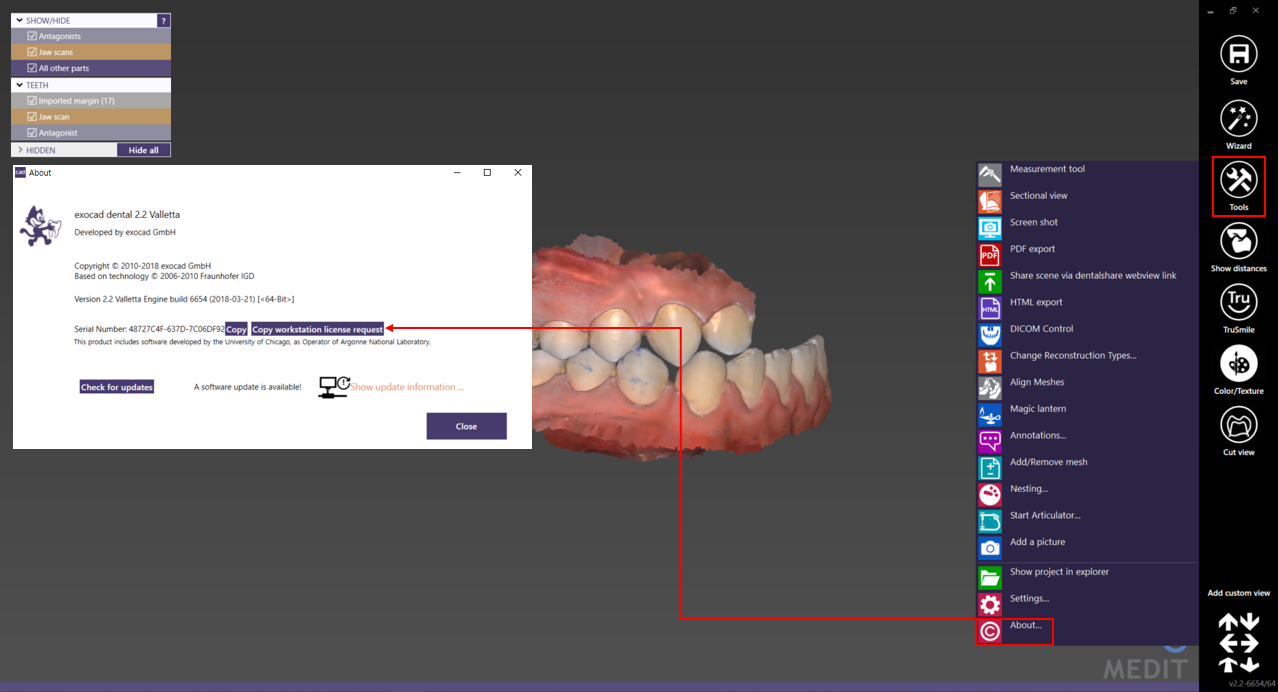 4. In the email, click the download link.
Didn't get the email? Ensure to check your spam folder as well.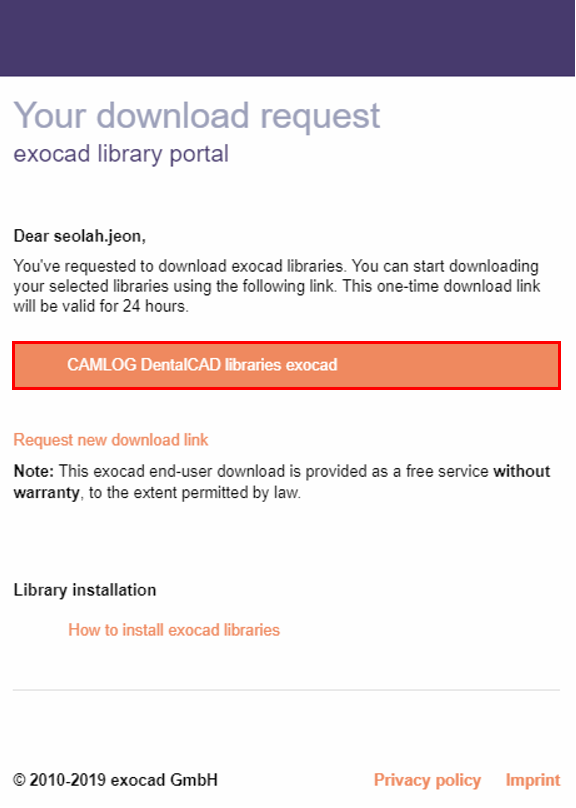 5. After downloading the library, start the iScan application.
6. To add the downloaded scanbody to iScan, navigate to A.I. Scanbody Matching > Define Library > Add Library.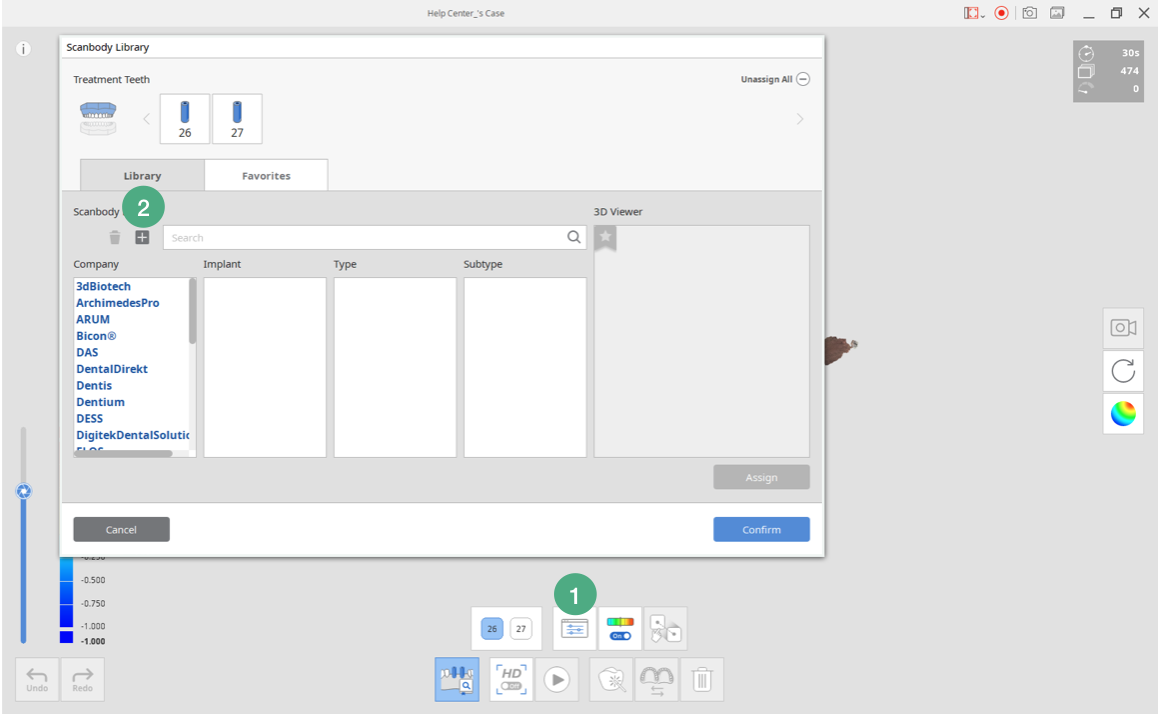 (1)

Define library
A tool to assign a scanbody by tooth and to manage scanbody files.
(2)

Add library
adds a new library(folder type).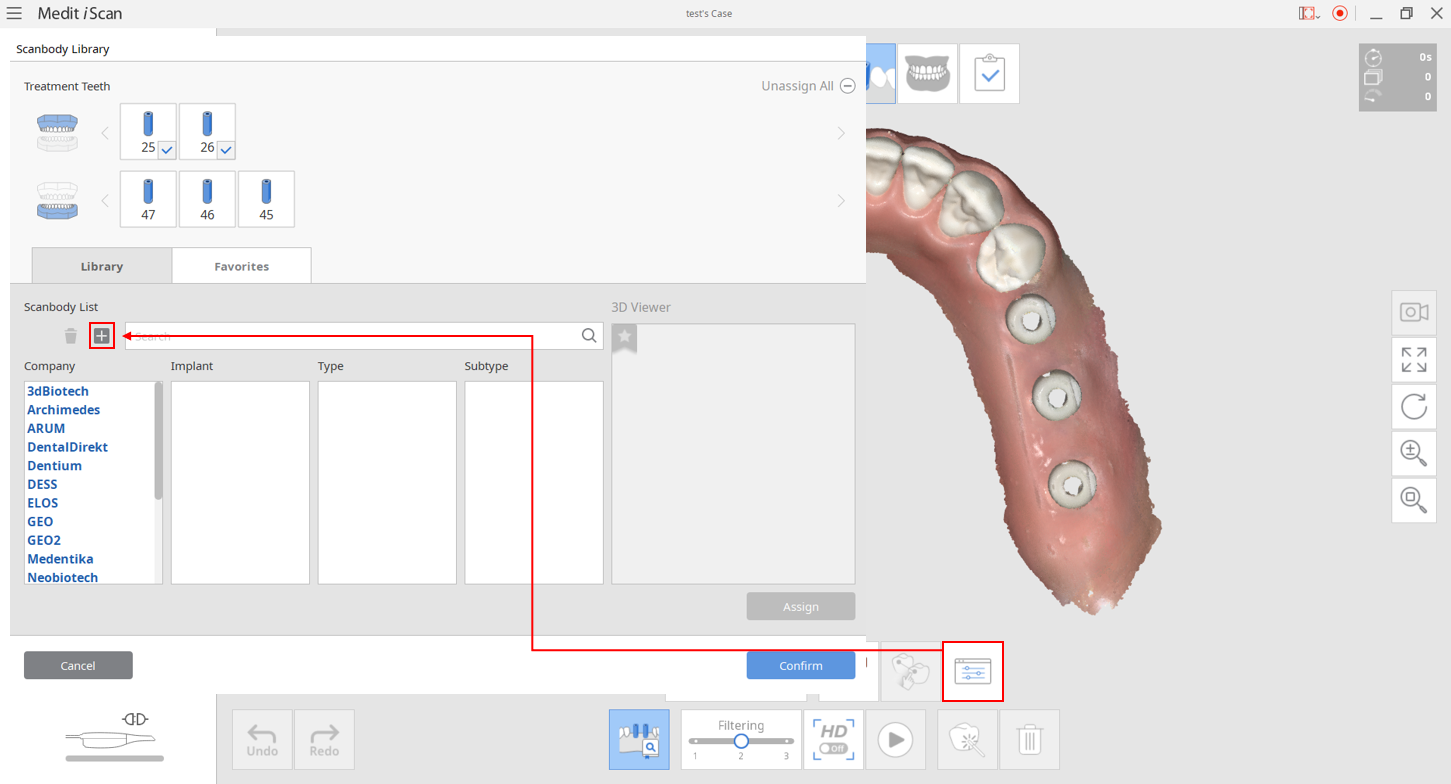 Ensure the library folder contains a config.xml, which is for exocad, and a scanbody file(.stl format).