1. Start the Medit Link application.
2. In the Work Box, select the case you wish to export, and go to its case detail page.
3. Export the case by clicking the Export button.
4. If margin lines are created in iScan, you can find .xyz format file existing in the exported case folder.
5. Start exocad DB, and fill out the patient order form.
6. After filling out the patient form, click Open in explorer.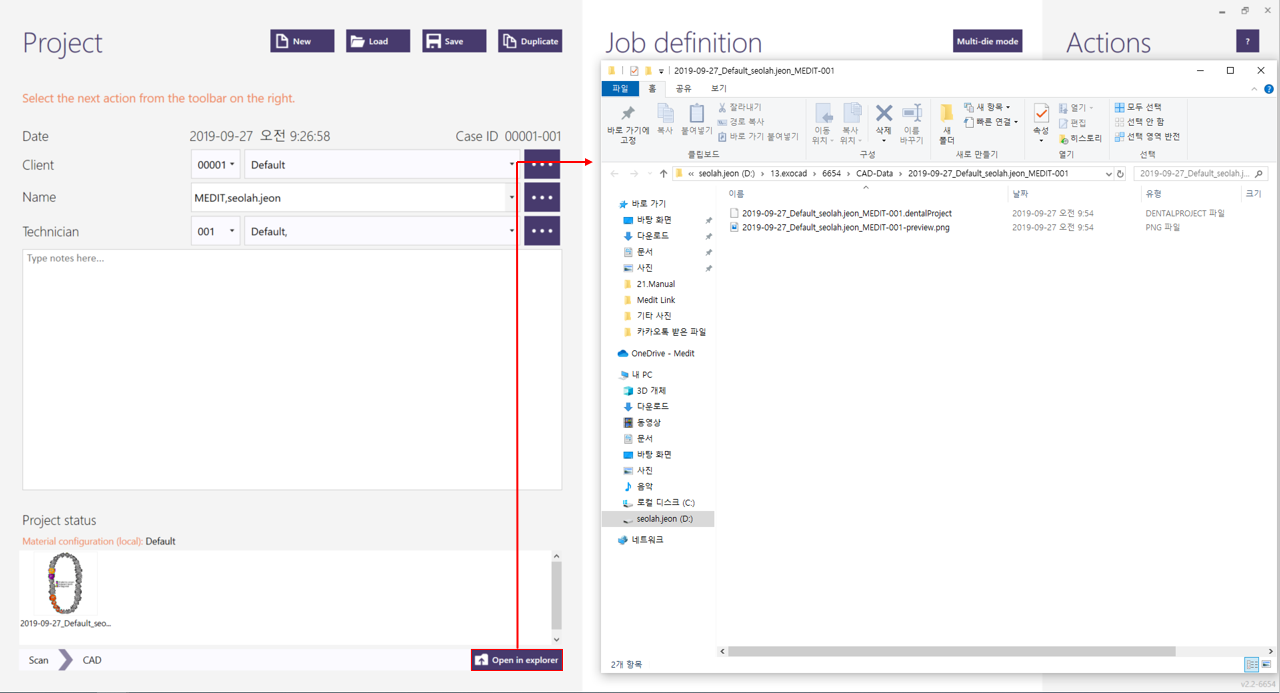 7. Change the case ID number of the exported files to the name of the .dentalproject file and then move them to the exocad folder.
Example) Case ID number: 7794799
7794799-17-Margin.xyz ➠ .dentalProject file name-17-Margin.xyz
7794799-occlusionfirst.ply ➠ .dentalProject file name-occlusionfirst.ply
7794799-upperjaw.ply ➠

.dentalProject file name

-upperjaw.ply
7794799-lowerjaw.ply ➠ .dentalProject file name-lowerjaw.ply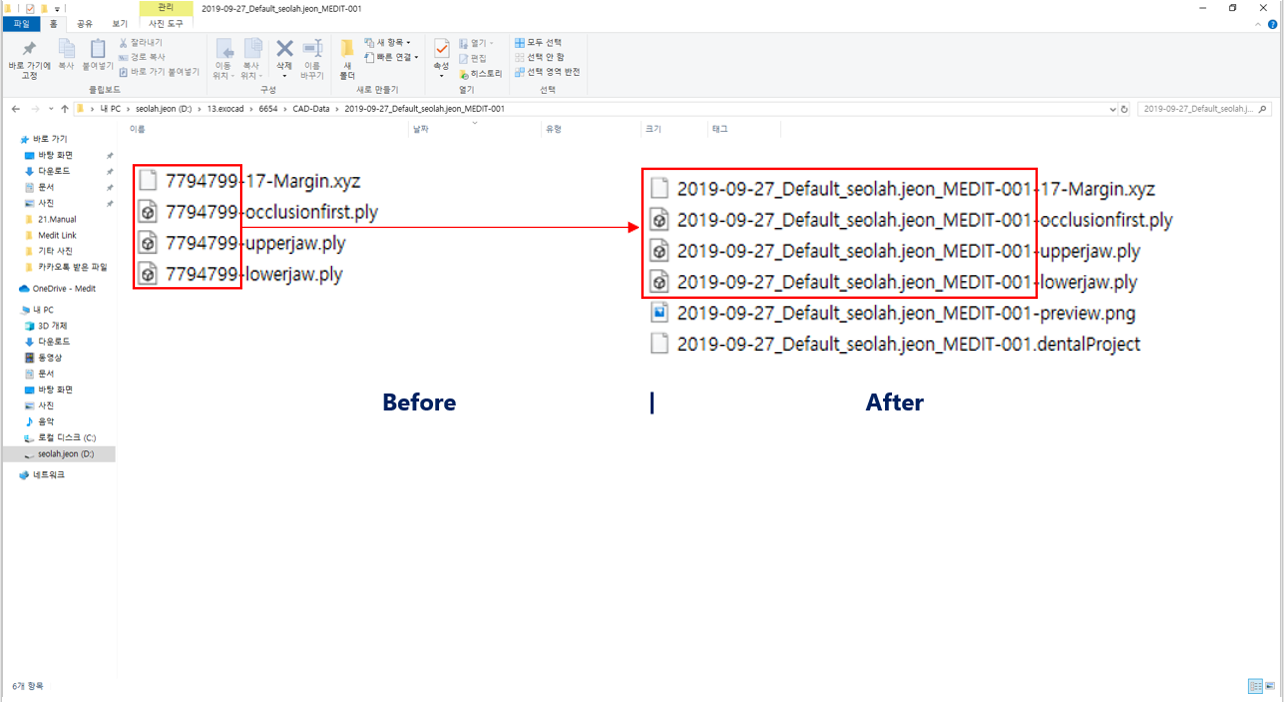 8. Go to Design, and see if the margin line is loaded properly.