You can check margin lines created by a clinic.
1. Go to Work Box, and choose the case that you wish to check margin lines.
2. In the Work Detail page, select the margin line file.
3. You can preview the margin line.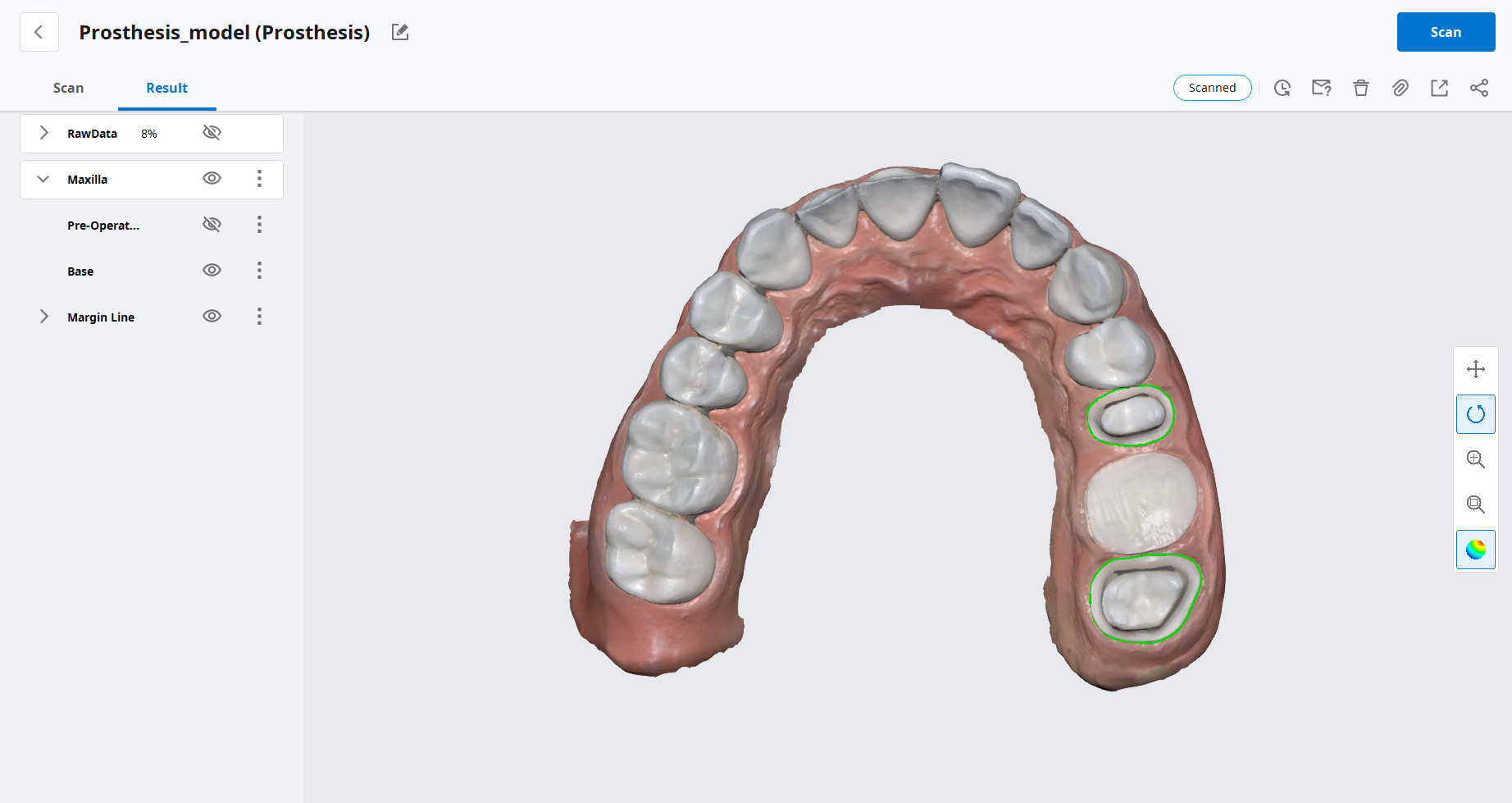 4. If exocad is linked through the Set linked program option in the Settings, margin lines are automatically transferred to exocad.