You can check the margin line created and sent by a clinic.
1. Go to Medit Link application > Work Box, and choose the case you wish to check.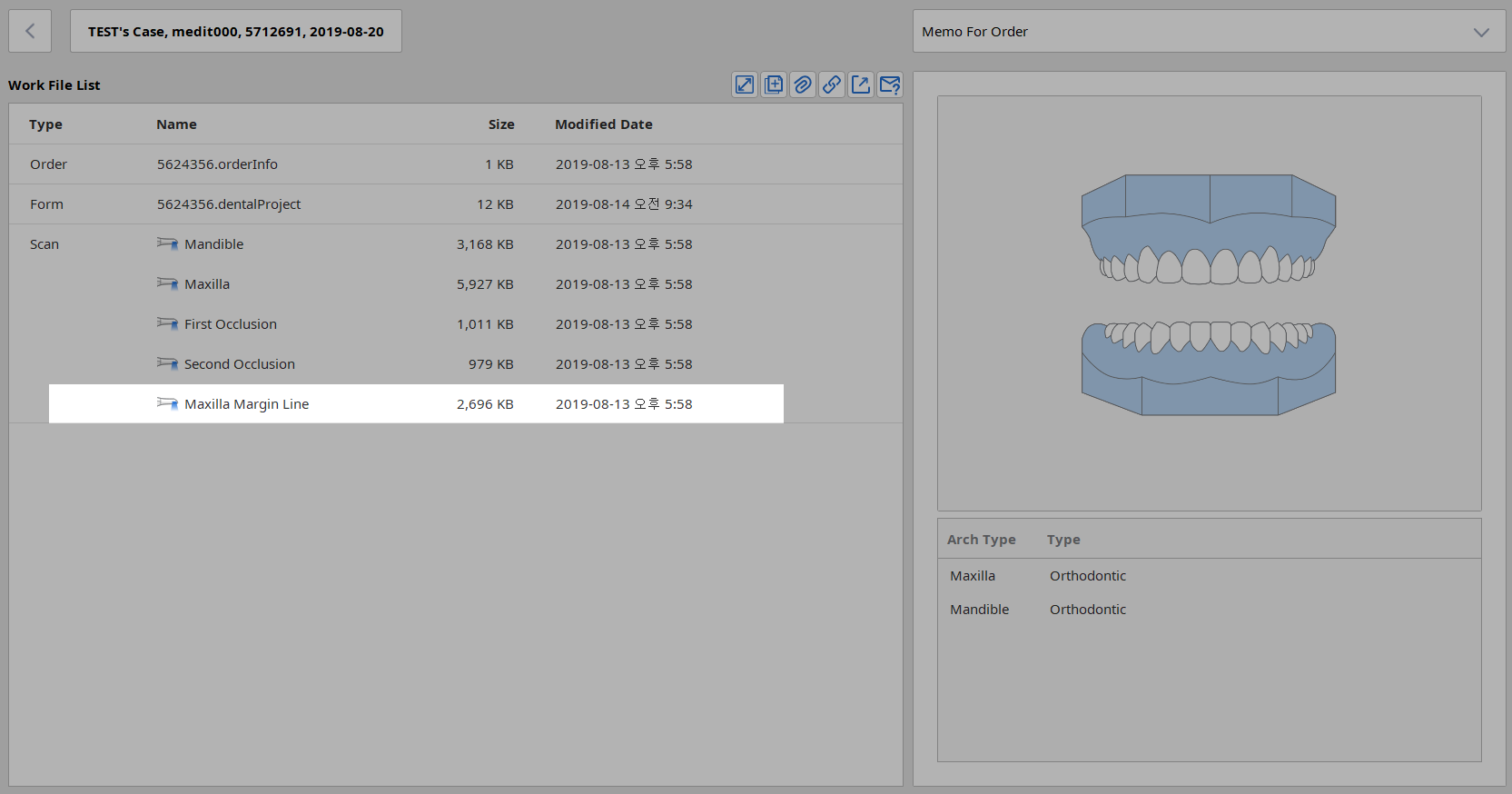 2. In the case's Work File List, select a margin line file to check its preview.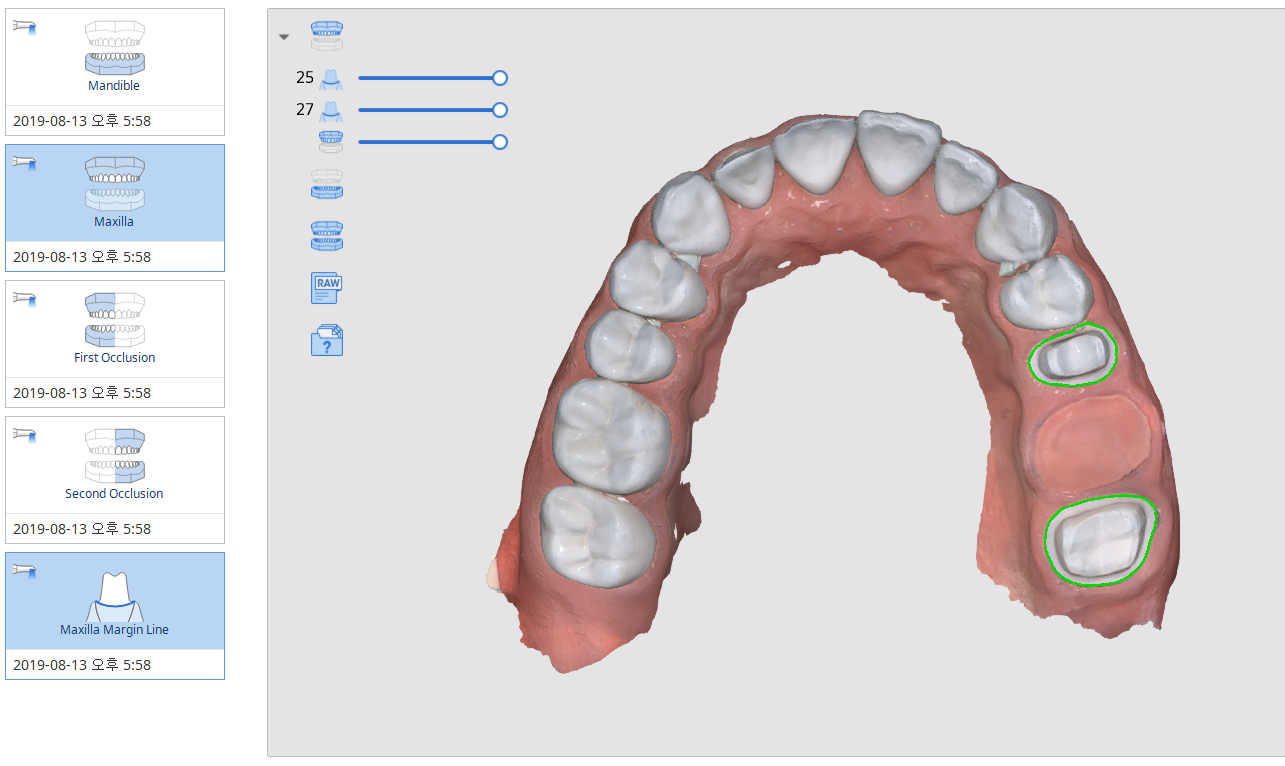 3. If your Medit Link has been linked to the exocad program, the margin line will be automatically loaded to exocad. You can check and modify the margin line in exocad itself.