A.I. scanbody matching
Users can add their scanbody(folder type) to the library and manage those files.
The library data is automatically aligned with the scan data so that the user does not need to scan the entire shape of a scanbody placed in difficult-to-scan intraoral areas.
The library data can be shared for the CAD stage. (exocad only)
❏ Related topics:
❏ How to assign a scanbody to a selected tooth
1. Click Define library, and select a tooth.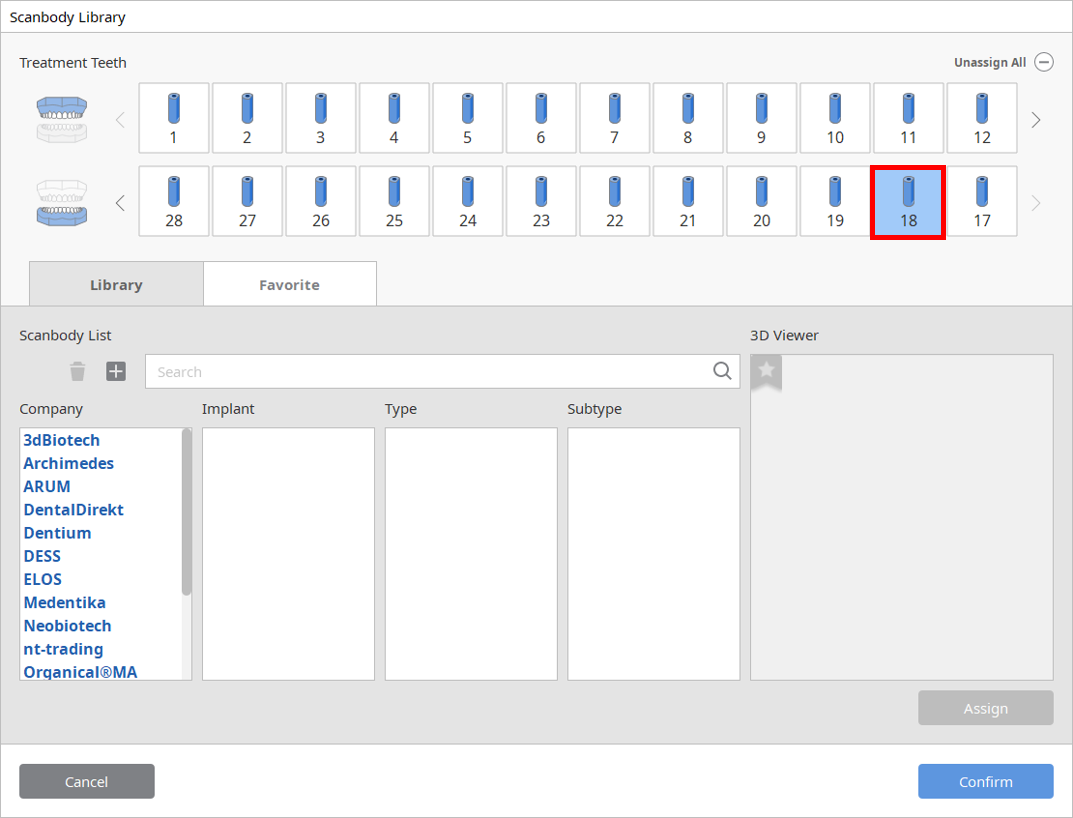 2. Select a scanbody for the selected tooth, and click Assign.
Repeat the same for all teeth, and click

Confirm.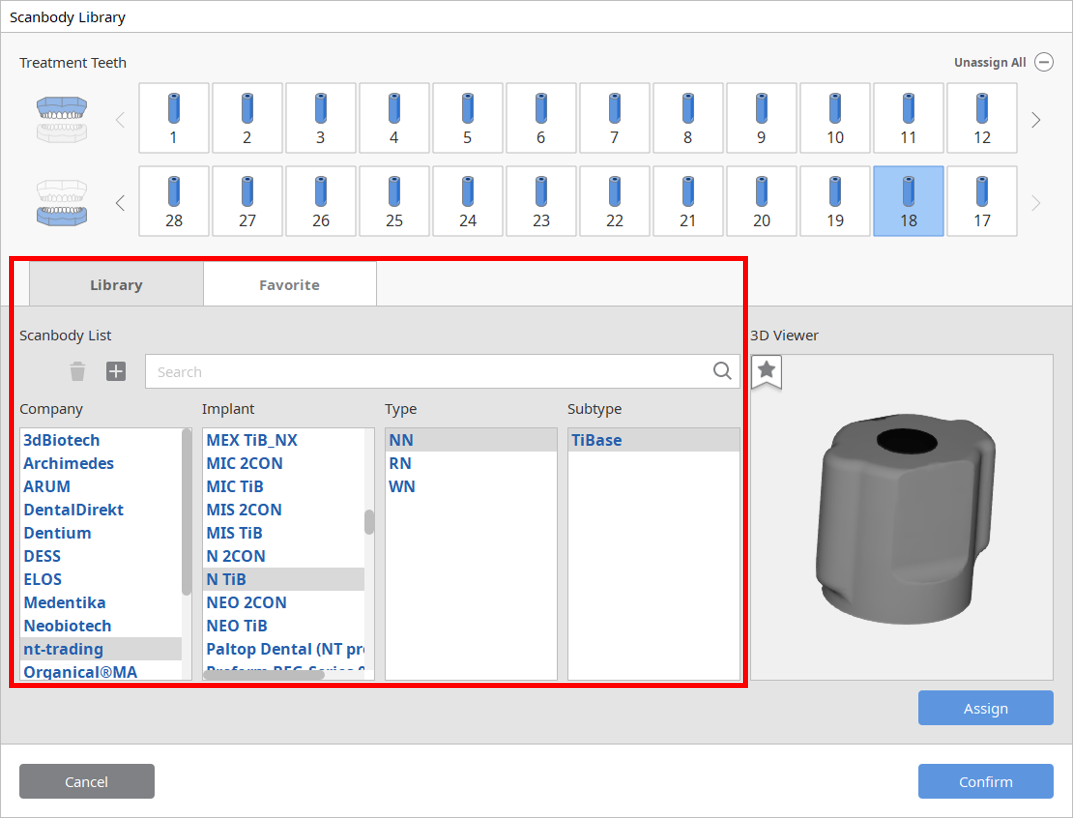 ❏ How to manage the favorite list
In Add to favorites, you can add a new scanbody to the favorite list.
❏ Command options

Tooth number
You can select a tooth number for treatment.

Manual alignment
aligns the scanbody and the scan data using 1 point or 3 points selected by manual.

Define library
A tool to assign a scanbody by tooth and to manage scanbody files.
Search
Search for a library file.

Add library
adds a new library(folder type).

Delete library
deletes a selected library file.

Add to favorite
Adds the selected library to favorites.
User can quickly access the most used items.

Remove from favorites
Removes the selected library from favorites.

Rename

Unassign all
releases all scanbodies selected for teeth.