A.I. abutment matching
Manages custom abutment libraries. This library data is aligned automatically with the scan data, minimizing the need to scan difficult-to-reach areas. The library data can be shared for further processes, such as design.
The "A.I. Abutment Matching" feature is located at the bottom of the maxilla/mandible scan stage screen.
You can register custom-made abutments or ready-made abutments with adjusted length, angle, etc., in the library to align or replace the scan data.
Use the library to substitute acquiring data for areas that may be difficult to reach, such as abutment margin areas located below the gingiva or areas too close to the adjacent teeth. You can acquire abutment scan data more accurately and comfortably this way.
Abutment data without using A.I. abutment matching)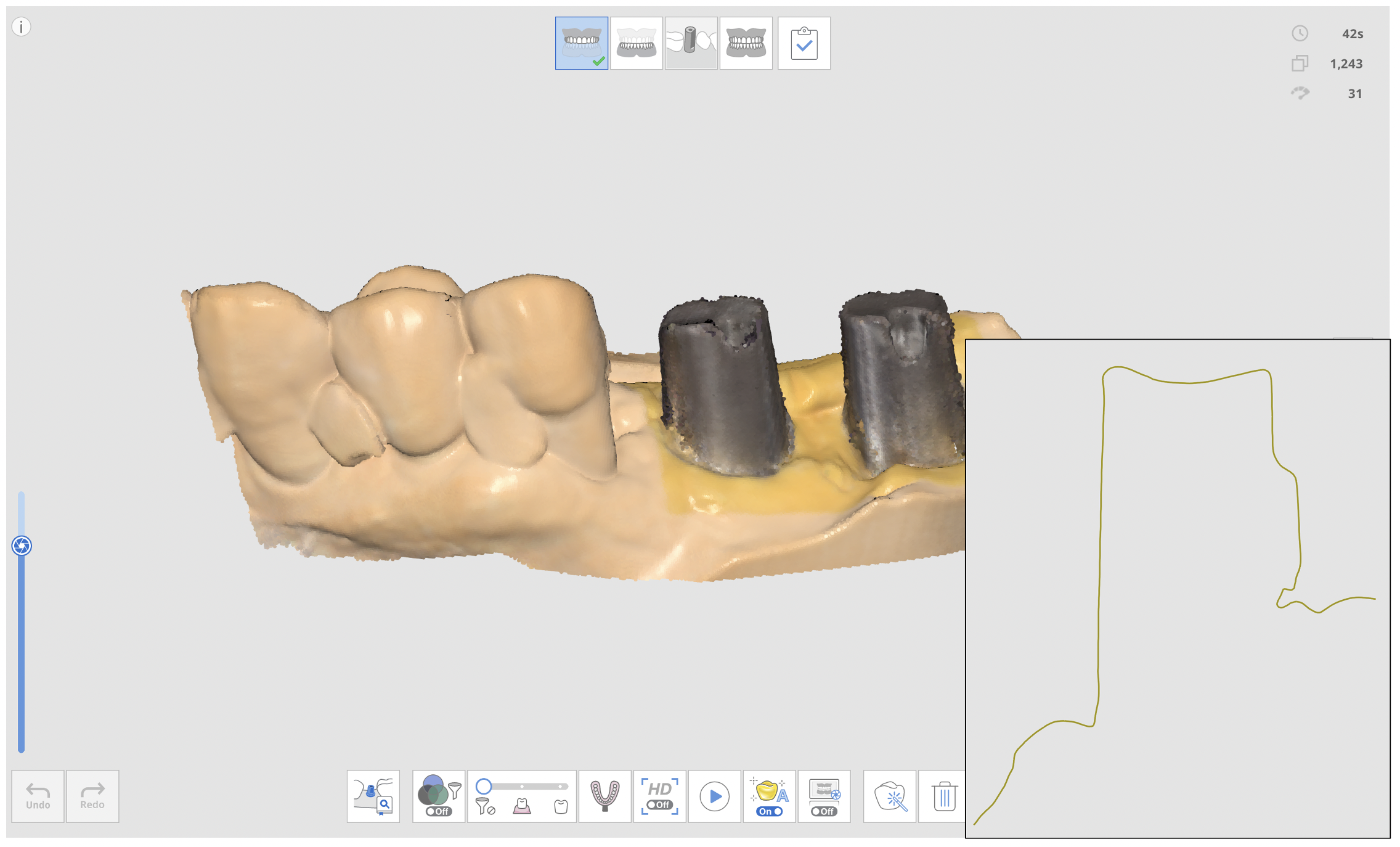 Abutment data using A.I. abutment matching)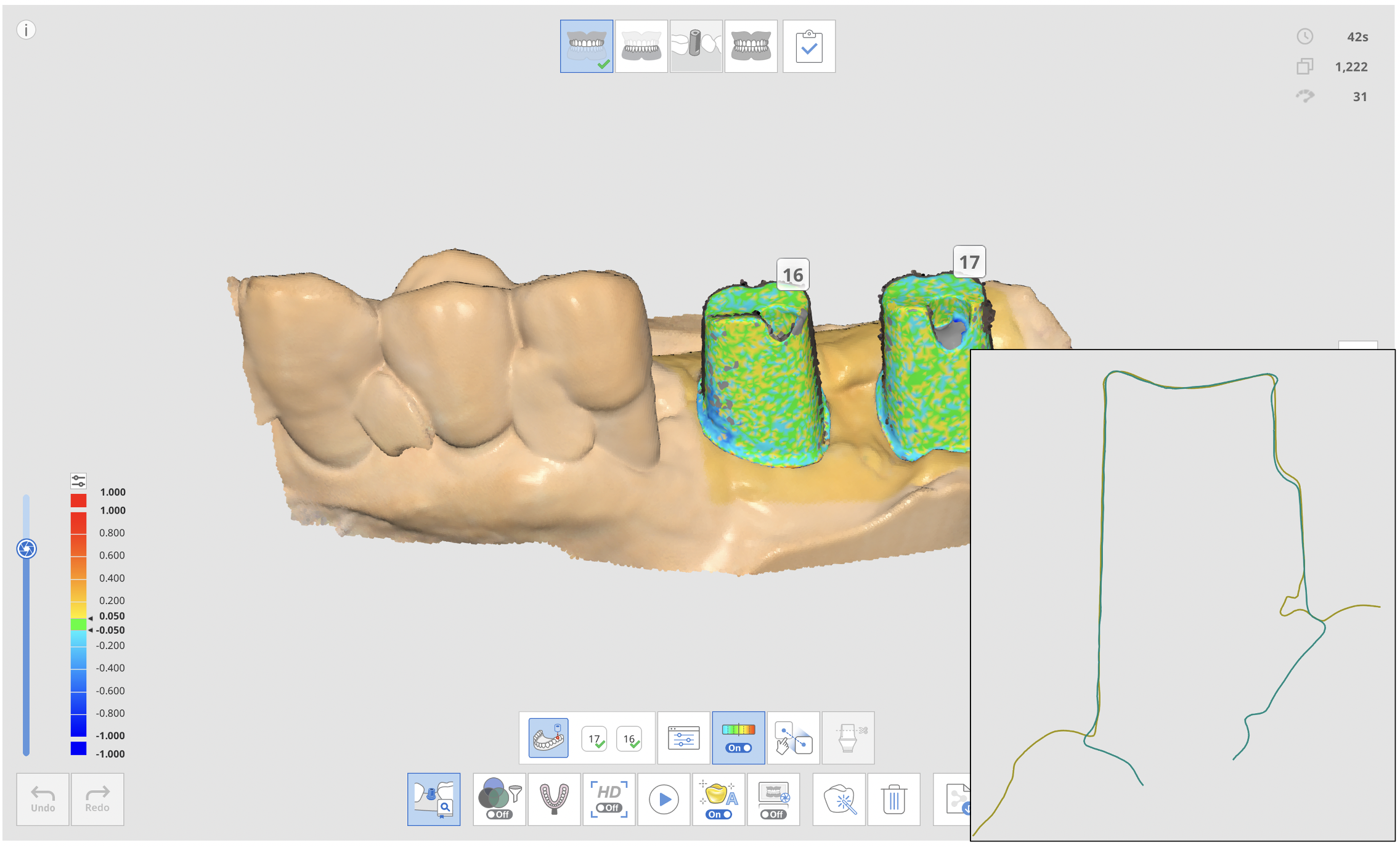 ❏ Toolbox

Base
Selects the base for treatment.

Selects the tooth number for treatment

Manual alignment
Performs the alignment between the library data and scanned data manually.

Define library
Defines library data for each tooth and manages the library data.

Cut abutment manually
Cuts the abutment to adjust the height manually.