The Live View window shows scan images in real-time from the camera's perspective. Once scanning begins, the Live View window appears on the bottom-right corner of the screen. You can move or resize the window, flip the image, and show/hide unscanned areas.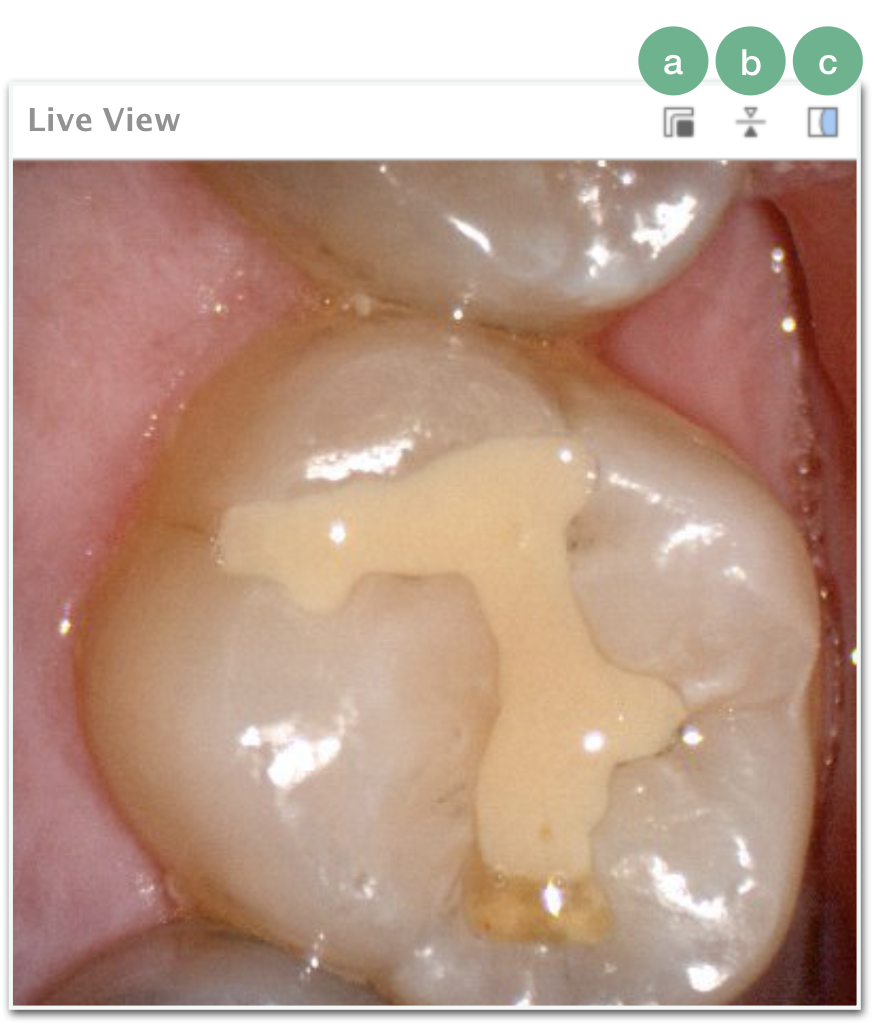 (a) Detach the Live View window: detaches the Live View window from the default position so that the user can move it freely.
Reset the Live View window: When it is detached, click the icon again to restore the Live View window to the default position and size.
(b) Flip image: flips the displayed image upside down. It is useful when you need to scan a patient behind the patient chair.
(c) Show/Hide unscanned area: enables or disables to show unscanned area. When it is enabled, the unscanned area will be masked in blue.