The Live View window shows scan images in real-time from the camera's perspective. Once scanning begins, the Live View window appears on the bottom right of the screen, and you can move or resize the window, flip the image, and hide the unscanned area.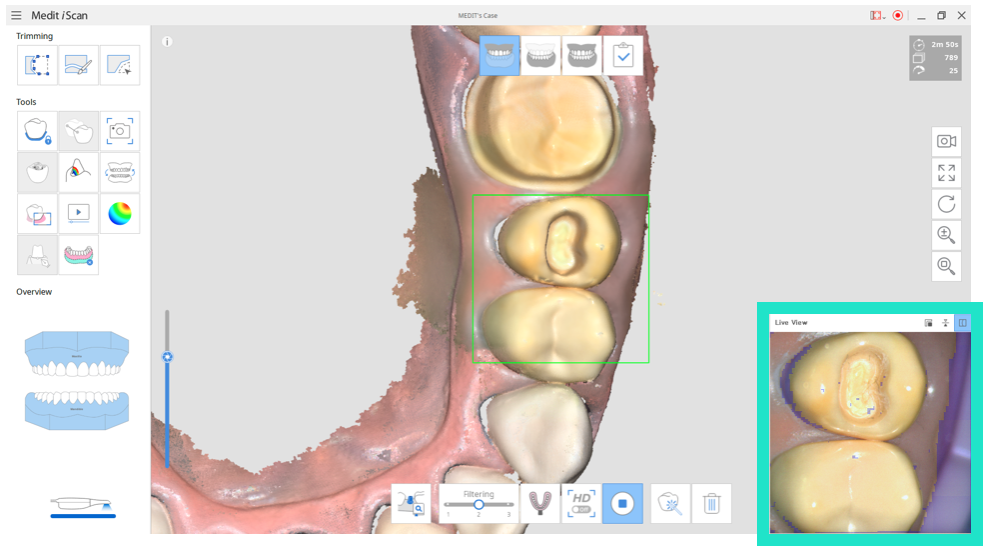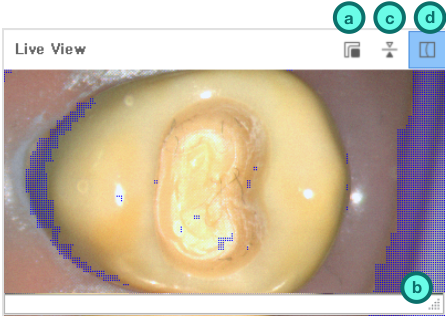 (a) Detach the Live View window: detaches the Live View window from the default position so that the user can move it freely.
Reset the Live View window: When it is detached, click the button again, and then The Live View window will be restored to the default position and size.
(b) Resize the window: Once it is detached, the window can be resized freely. Move the pointer over the resize icon in the bottom-right corner of the window. Hold down the left mouse button and drag the mouse. The window will grow or shrink as you drag the mouse. Release the left mouse button when you're satisfied with the new size of the window.
(c) Flip image: flips the displayed image upside down.
It is useful when you need to operate the scanner

behind the patient chair's neck.
(d) Show/Hide unscanned area: enables or disables the visibility of the unscannable area. When it is enabled, the unscannable area will be masked in blue.