You can take a screenshot for an orthodontic case and add drawing or text to the screenshot.
1. Start the Medit Link application.
2. In Case Box, select a case to take a screenshot.
3. Choose a scan data for preview. The selected 3D data will be shown in the preview area.
4. Select Orthodontic Capture, and then the Orthodontic Capture viewer will appear.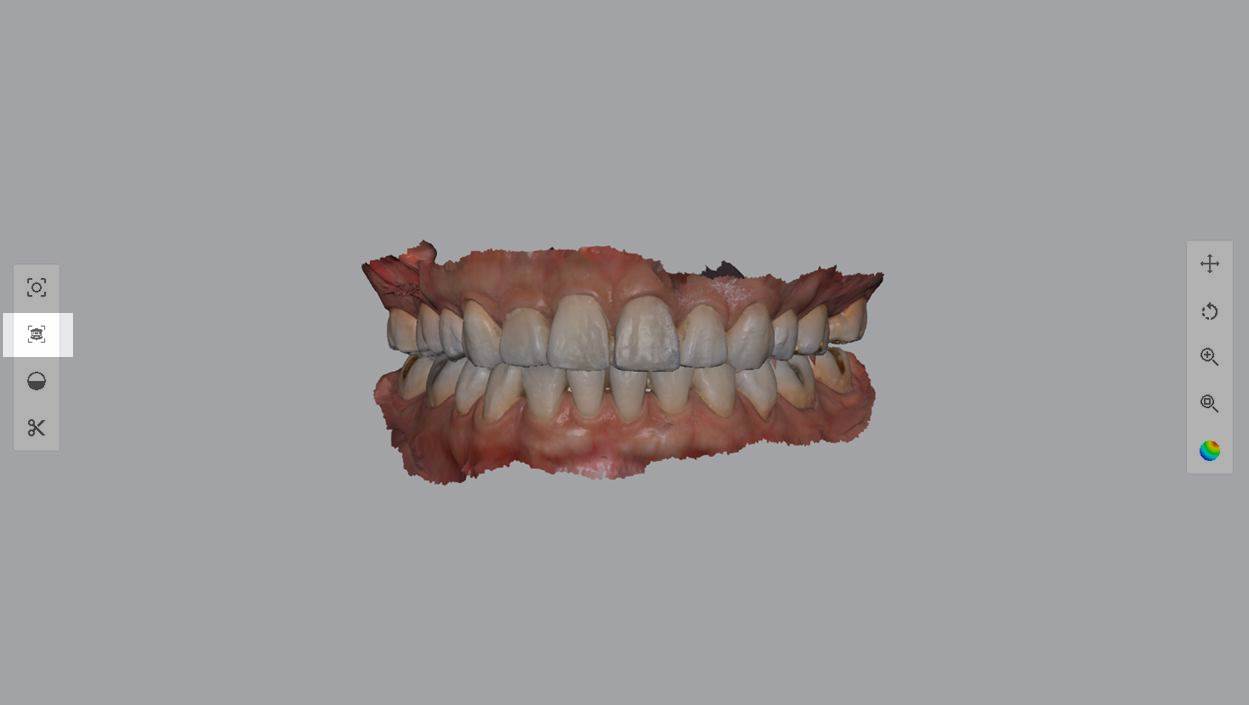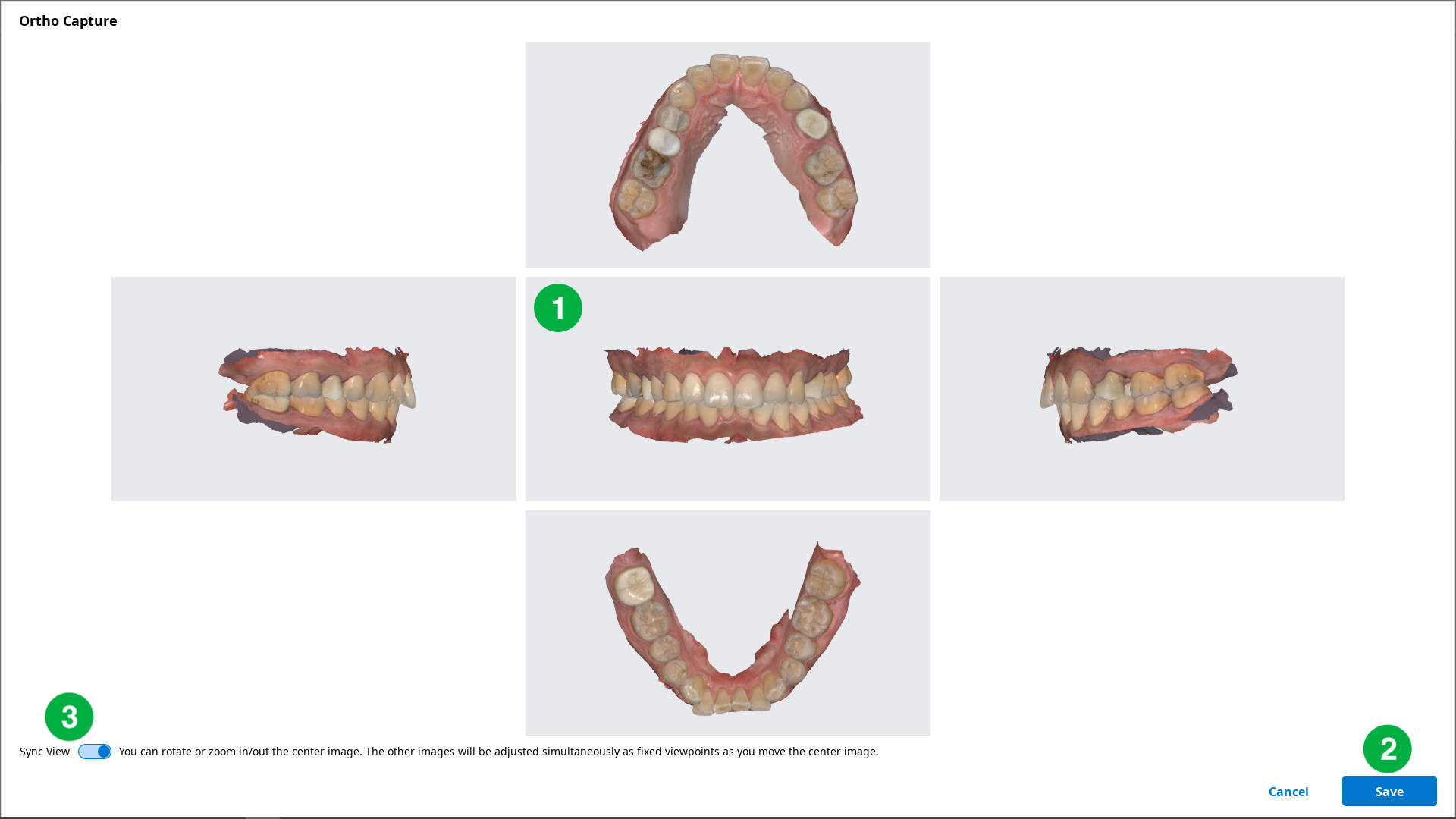 (1) You can zoom in/out or rotate the center view only. The other views changes in conjunction with the movement of the center view.
(2) After adjusting the model view, click the Save button to take a screenshot.
(3) Sync View: When enabled, according to the movement of the central image, the views of other images move in conjunction. If each image view needs to be controlled, toggle off.
5. The screenshot is saved in the case's file list. If you wish to add additional information onto the taken screenshot, you can use the Capture & Memo feature.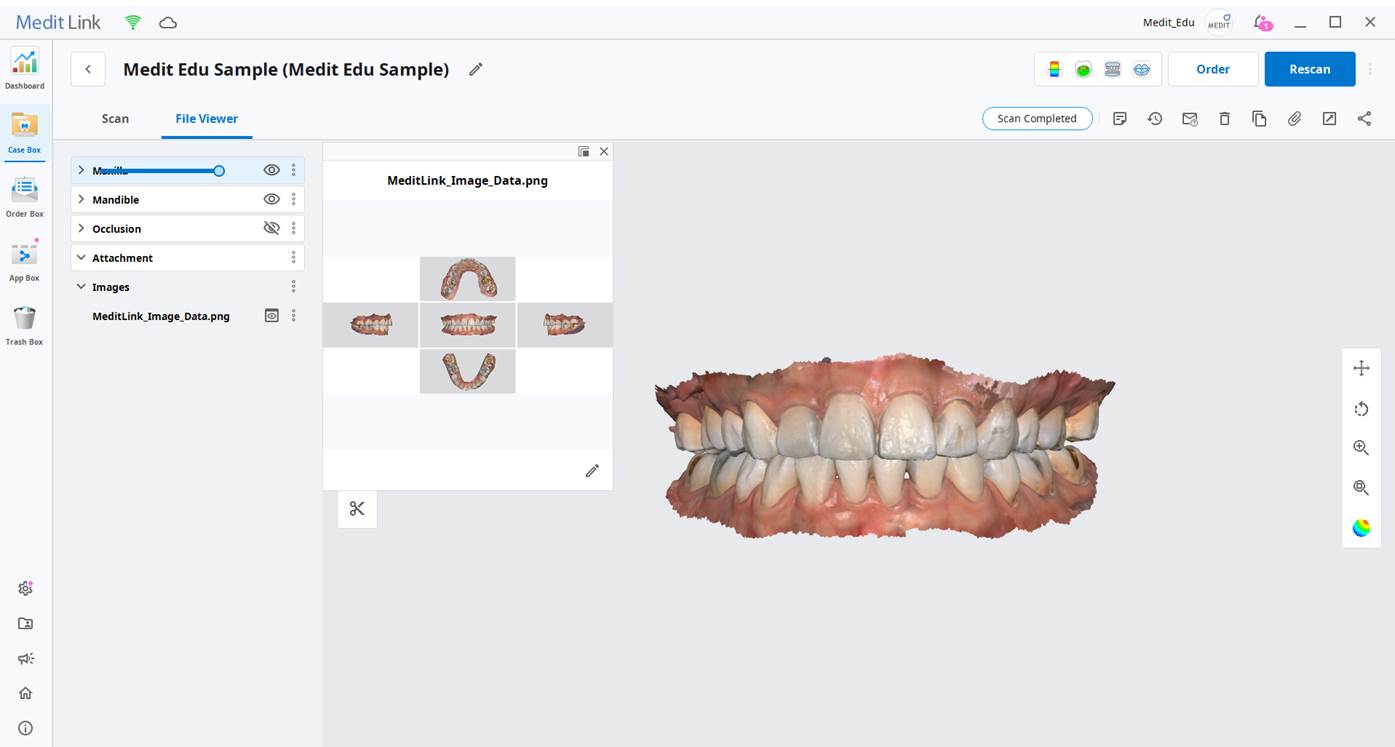 The capture & memo window appears with memo tools.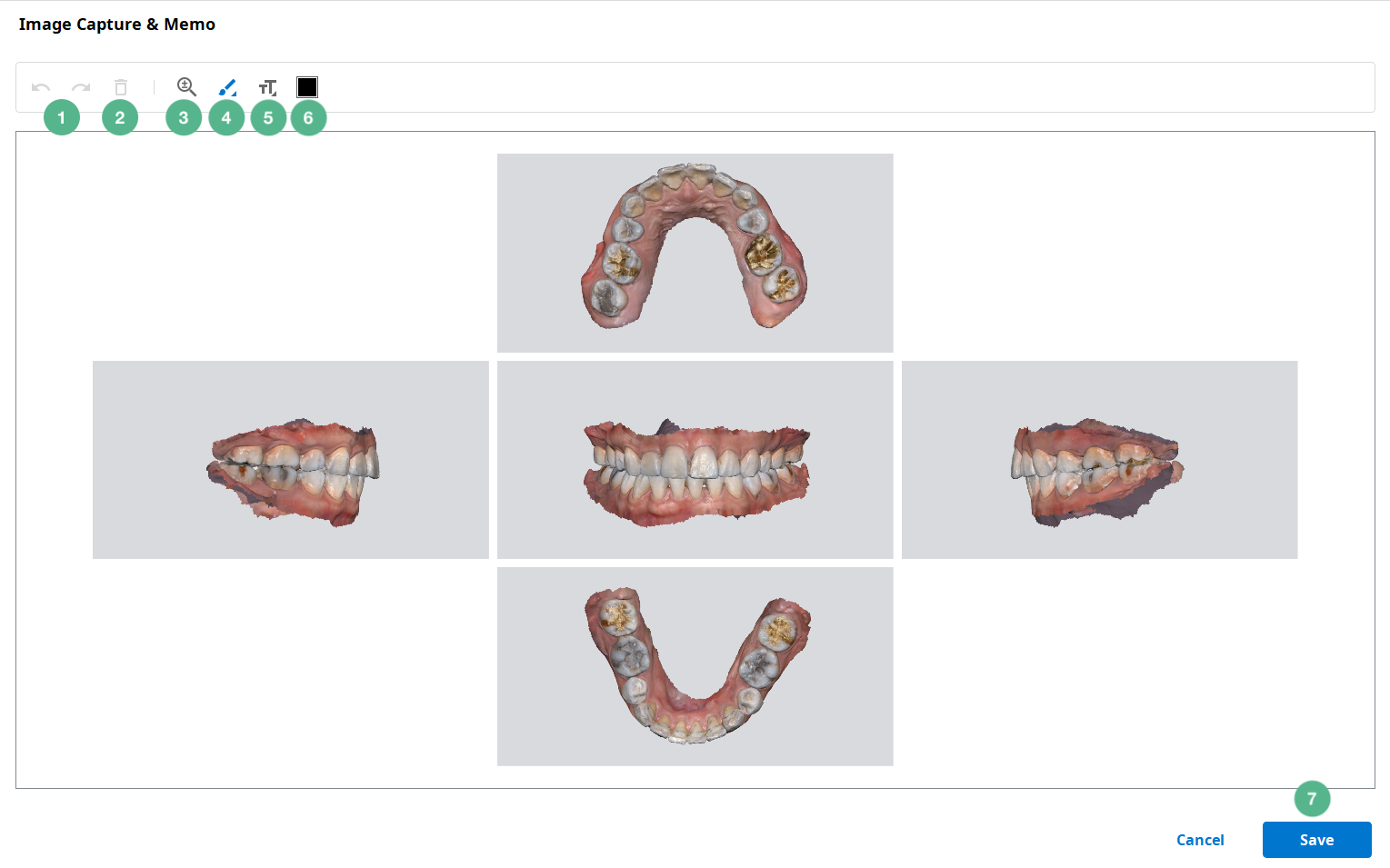 (1) Undo/Redo the last action you performed.
(2) Delete all the changes made on the image.
(3) Zoom in/out the image.
(4) Change the line thickness; there are 3 thickness options.
(5) Write the text on the image.
A text placeholder(speech bubble) appears on the image.
You can change the font size; there are 3 sizes.
(6) Change the color of the brush or text.
(7) Once you click the Save button, an image file with all changes you've made will be created in the case file list. You can send the screenshot along with other case files when placing an order.