For an orthodontic case, you can take a screenshot and add text or a drawing.
1. Launch the Medit Link program.
2. In Case Box, select a case to take a screenshot.
3. Decide which scan data to preview. The preview area will display the chosen 3D data.
4. After choosing Orthodontic Capture, the viewer for Orthodontic Capture will show up.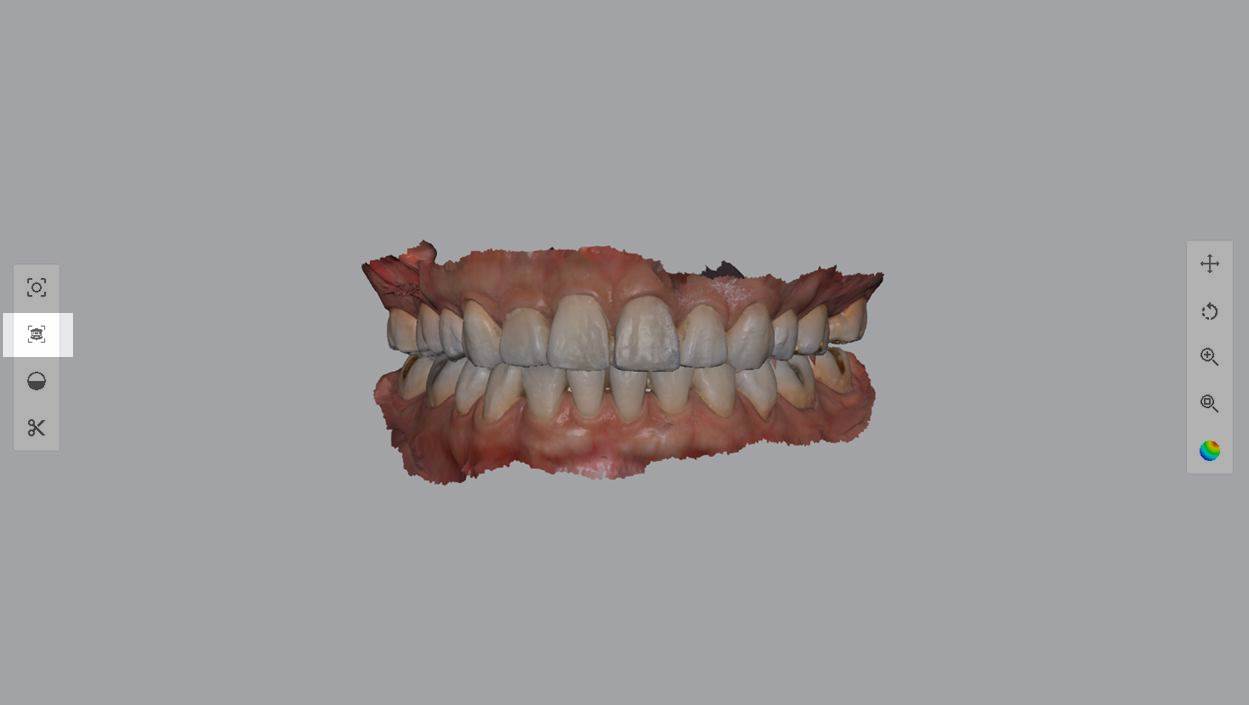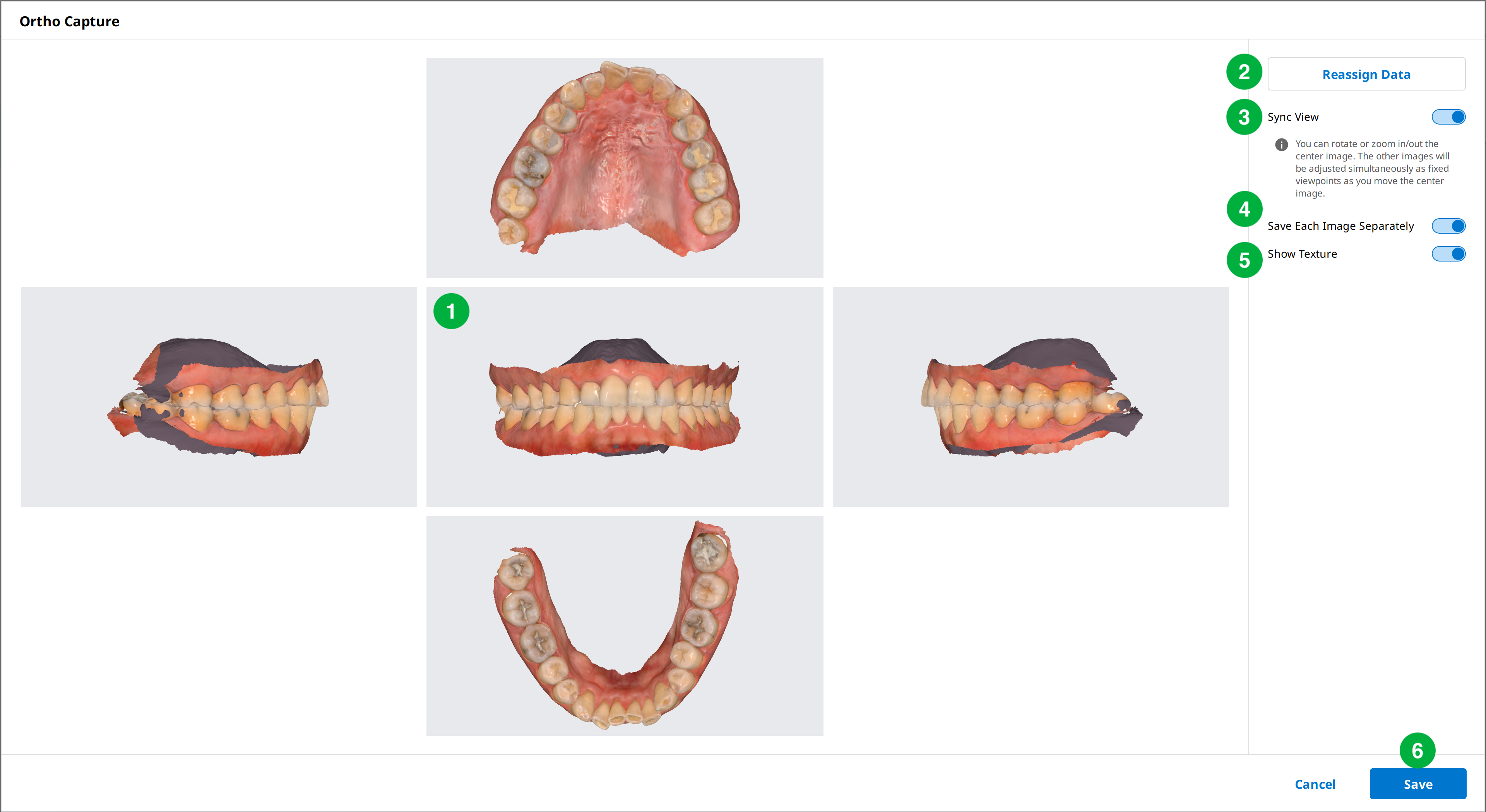 1) When "Sync View" is disabled, each view can be rotated or zoomed in/out.
2) You can freely designate scan data as maxilla or mandible.
To change the scan data, click "Reassign Data."
A UI appears, allowing you to assign data to maxillary/mandibular groups.
Assign the desired data to the maxillary or mandibular group.
If you need to return to the original state after allocating the scan data, click "Restore."
Once the data has been allocated, click "OK."
The chosen data is shown in the "Ortho Capture" screen.
3) Sync View
When enabled, the center view is the only one that can be rotated or zoomed in/out. The other views change in tandem with the movement of the center view.
4) Save Each Image Separately
When enabled, each View Image is saved to the File List as an attachment.
5) Show Texture
Displays scanned data along with texture information.
6) Save
After modifying the model view, click the Save button to take a screenshot.
5. The screenshot is stored in the file list for the case. Use the Capture & Memo feature if you want to annotate a screenshot that has already been taken.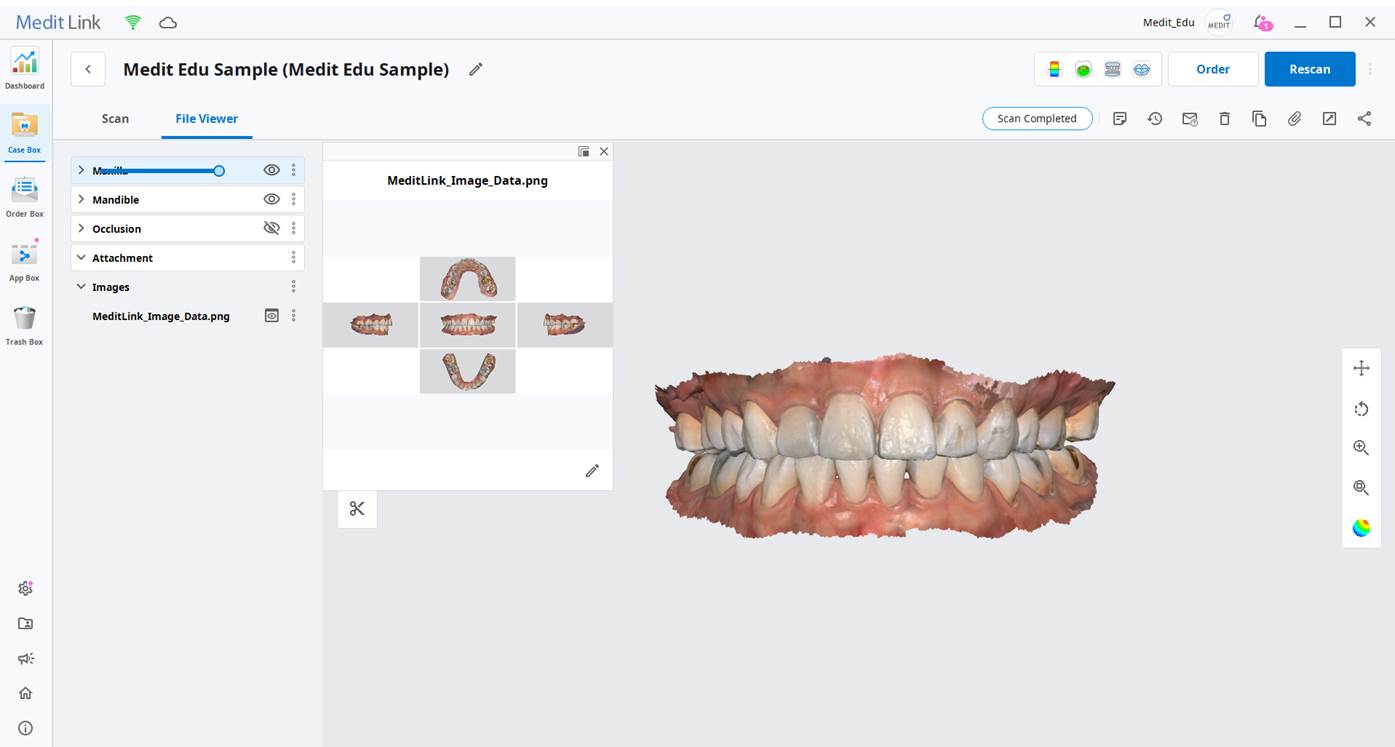 Memo tools appear in the capture & memo window.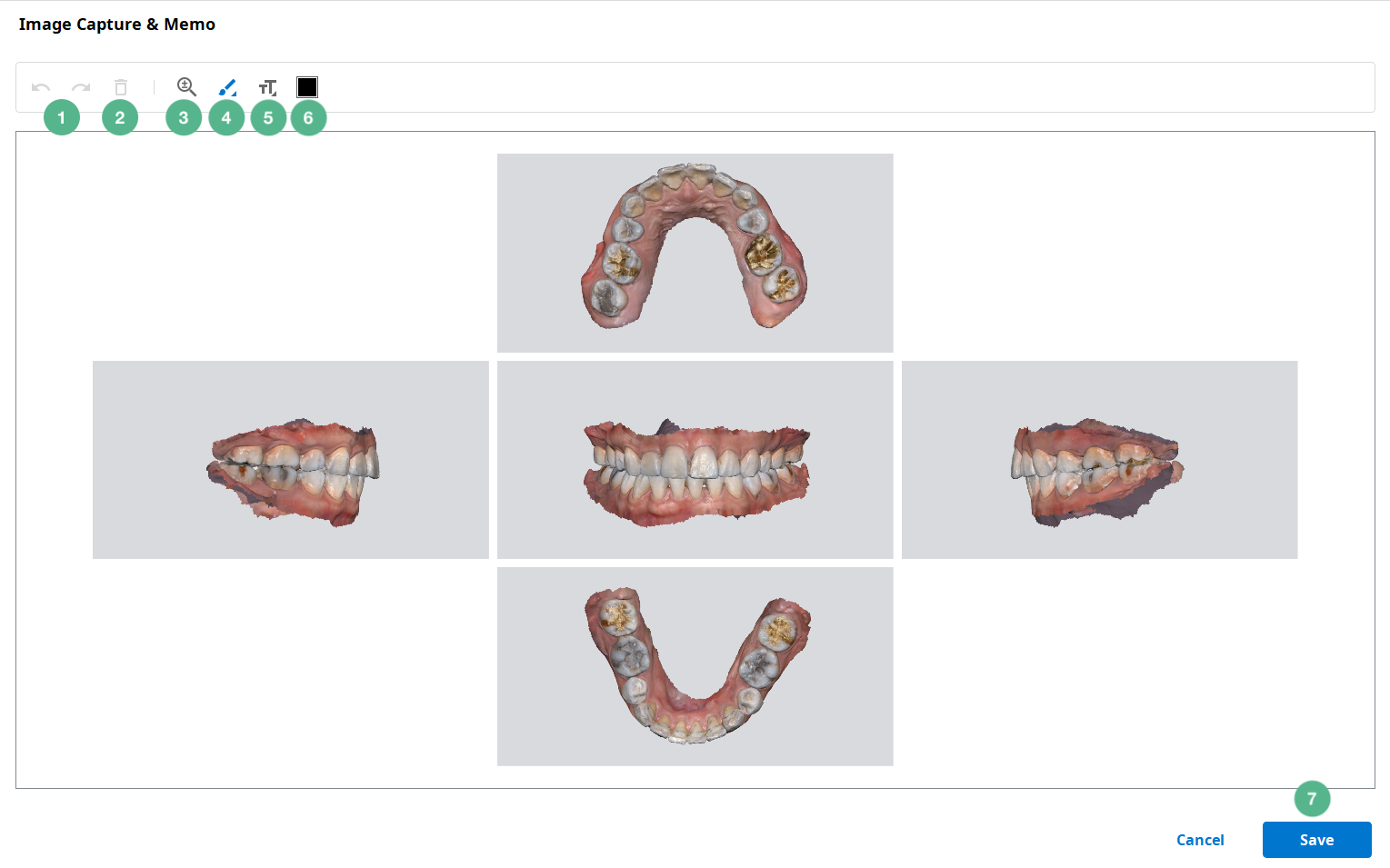 (1) Go back and undo the last thing you did.
(2) Remove all of the modifications made to the image.
(3) Adjust the image's zoom.
(4) Select a different line thickness from the available three choices.
(5) Insert the text into the image.
The picture has a speech bubble-style text placeholder.
There are 3 different font sizes that you can choose from.
(6) Modify the text's or the brush's color.
(7) When you press the Save button, the case file list will update with an image file containing all the changes you made. When placing an order, you can send the screenshot and other case files.