1. Go to www.meditlink.com and log in to the site.
2. Expand the My Info menu on the left menu pane and select My Account.
3. Modify your account information.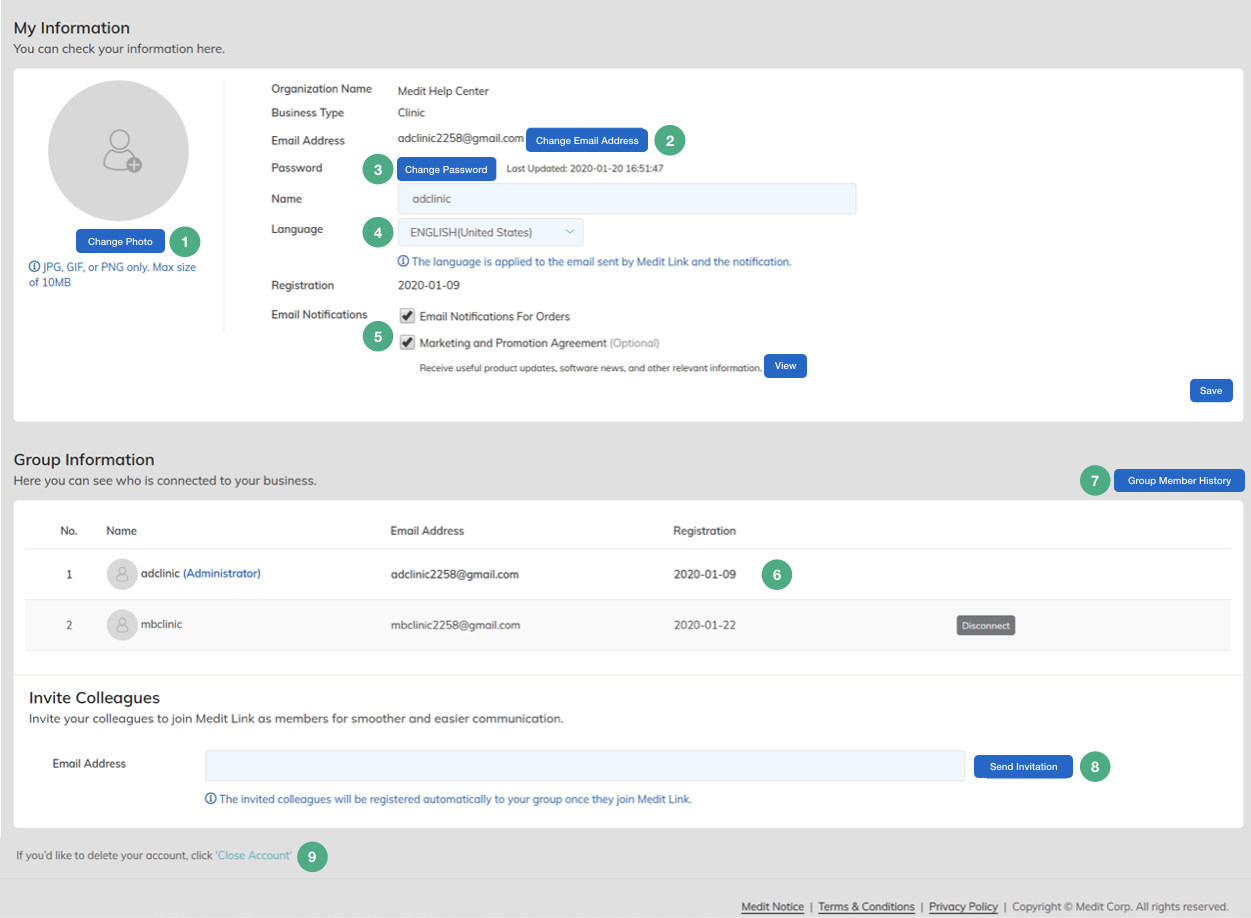 (1) Change your account picture.
(2) Change your email address used for the account ID. Once you change it, you need to verify the email address before logging in again.
(3) You can change the password. If you change the password, you will be logged out of all services logged in with the previous password.
(4) Change your language information. This information is used for notification emails and irrelevant to your organization information.
(5) By default, you are opted in E-mail Notification For Orders and opted out of Marketing and Promotion Agreement. If you don't wish to receive notification emails regarding your orders or marketing and promotion emails, you may opt by unchecking the checkboxes.
(6) See your group members. There will be only one administrator, and the rest are member accounts.
(7) You can check the history of group members.
(8) Send an invitation email to your colleagues to join them in the Medit Link service. The invitees can easily sign up for Medit Link via the link in the invitation email, and they will be automatically listed on Group Information.
(9) You can close your Medit Link account. If there are orders, yet to be completed, however, an administrator will not be allowed to close the account because closing an administrator account results in closing its group.
Once you close your account, the same email will not be accepted for sign up for 60 days.
If you close the administrator account, your organization name become available for other users.
A member account user can close their account regardless of whether orders are yet to be completed or not.
Group member accounts will be automatically closed when group administrator is closed.
4. Click Save to complete.