Question
Can I use my scanbody libraries in the colLab software?
Answer
[1] Add your scanbody libraries to the following location:
C:\Program Files\Medit\colLab\colLabScan\ImplantLibrary
The added libraries can be found in the scanbody alignment stage.
[2] You can add your scanbody libraries when using the advanced scanbody alignment feature.
In the implant stage, click the Add button to add libraries.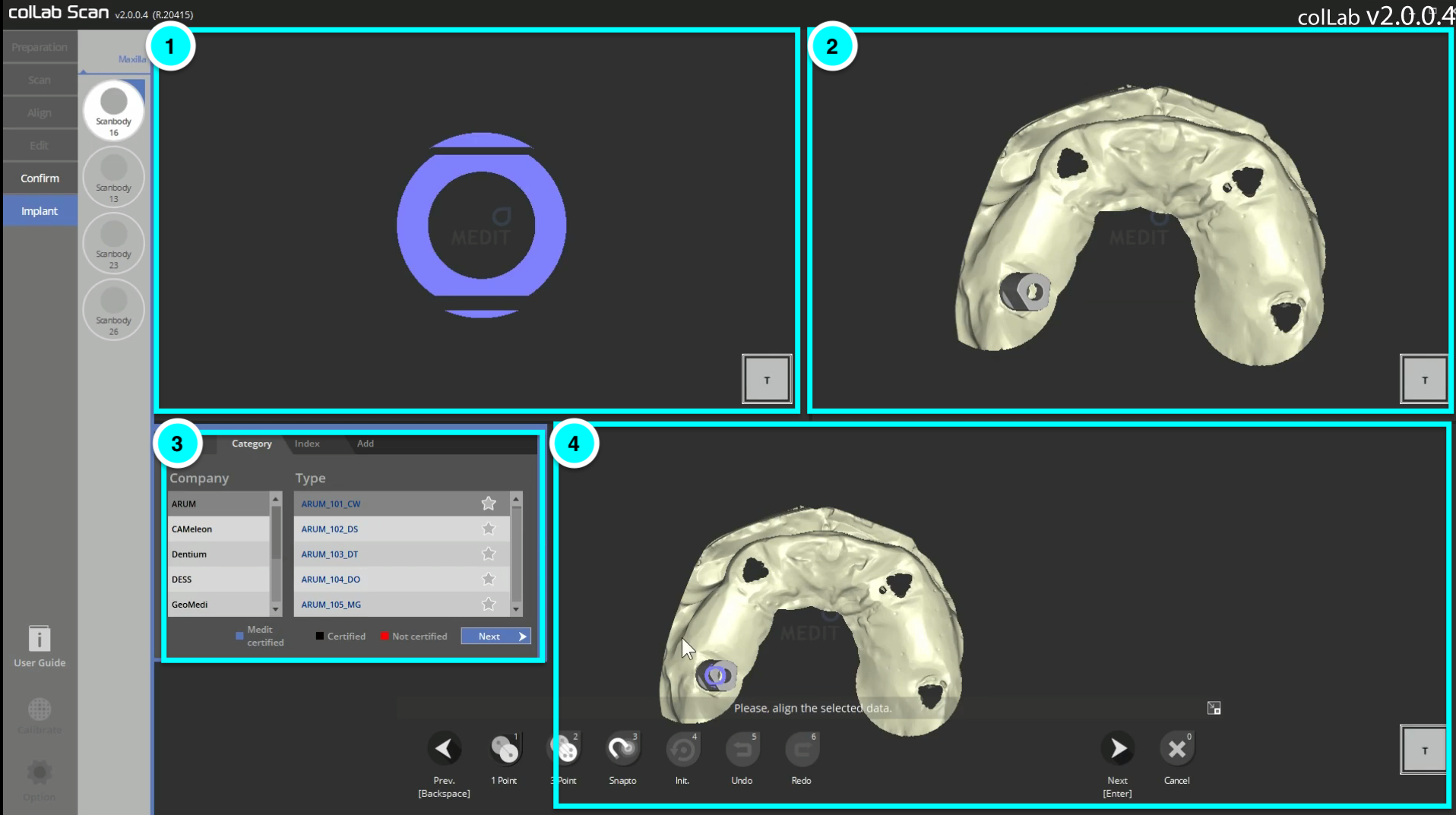 (1) Selected library data
(2) Scanned data
(3) The list of scanbody libraries
Favorite: shows favorite libraries.
Category: shows all stored libraries by manufacturer or type.
Index: searches for a library.
Add: registers a new library.
(4) This view displays alignment of the selected scanbody and the scan data