Question
How do I recover my forgotten password?
Answer
Reset the password as the following:
1. Navigate to Option > UpdateAgent.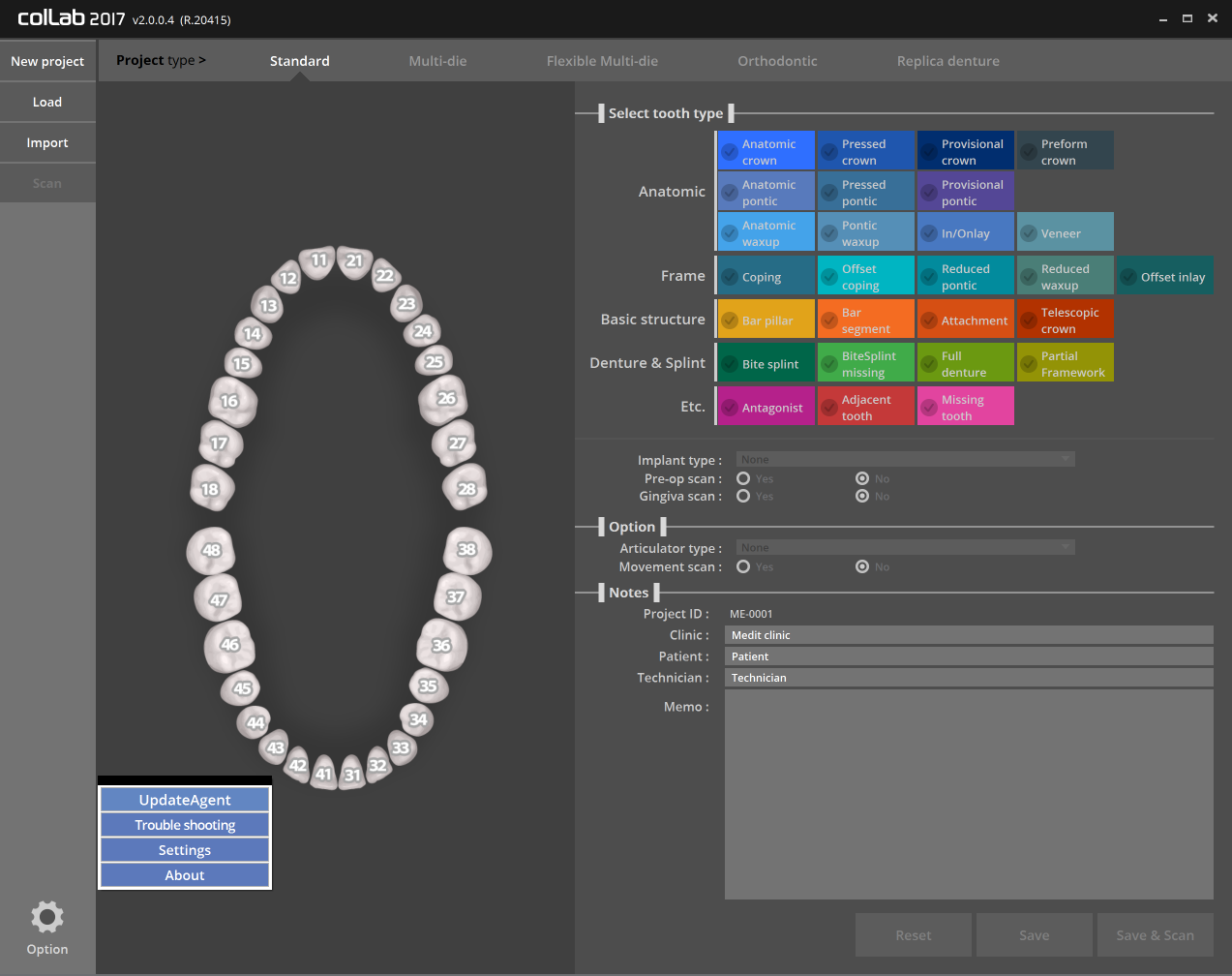 2. Click the Login button.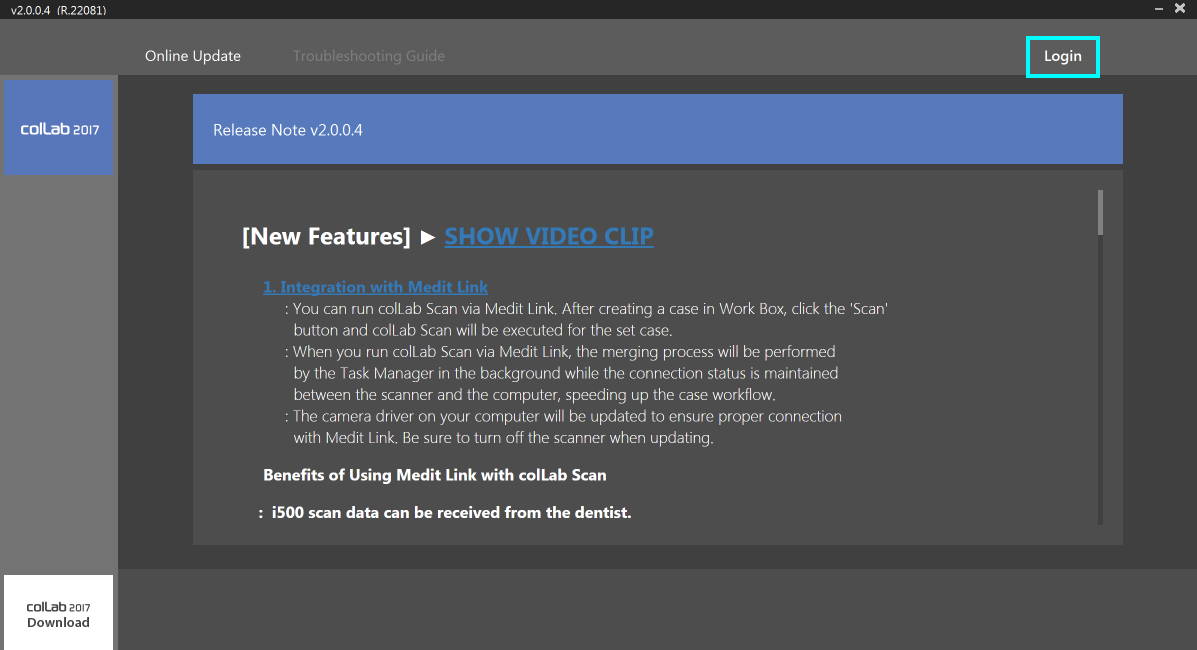 3. Select the Find Password tab and enter the email address that you've registered for signup.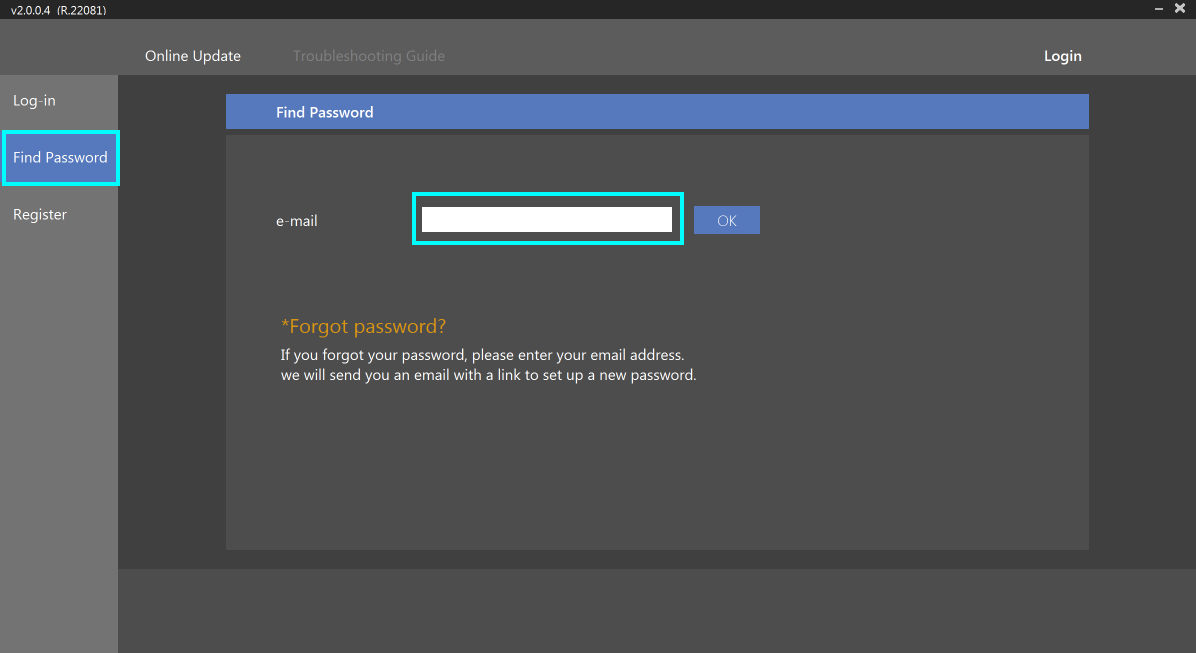 4. After the email verification, you will be able to reset your password.