Question
How do I find out my lost password or reset it?
Answer
You can reset the password by following the steps below.
1. Open the colLab program and go to Option > UpdateAgent.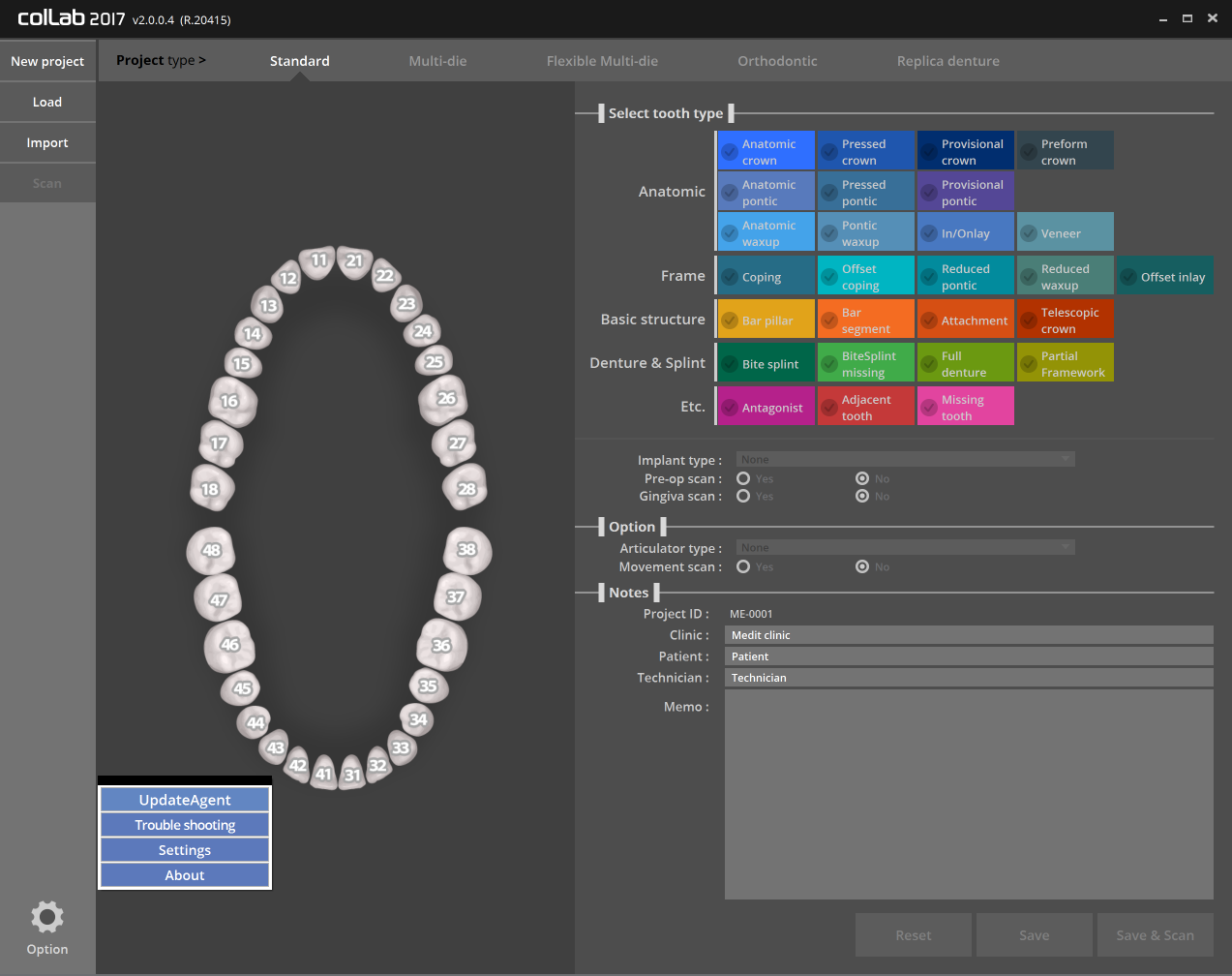 2. Click the Login button.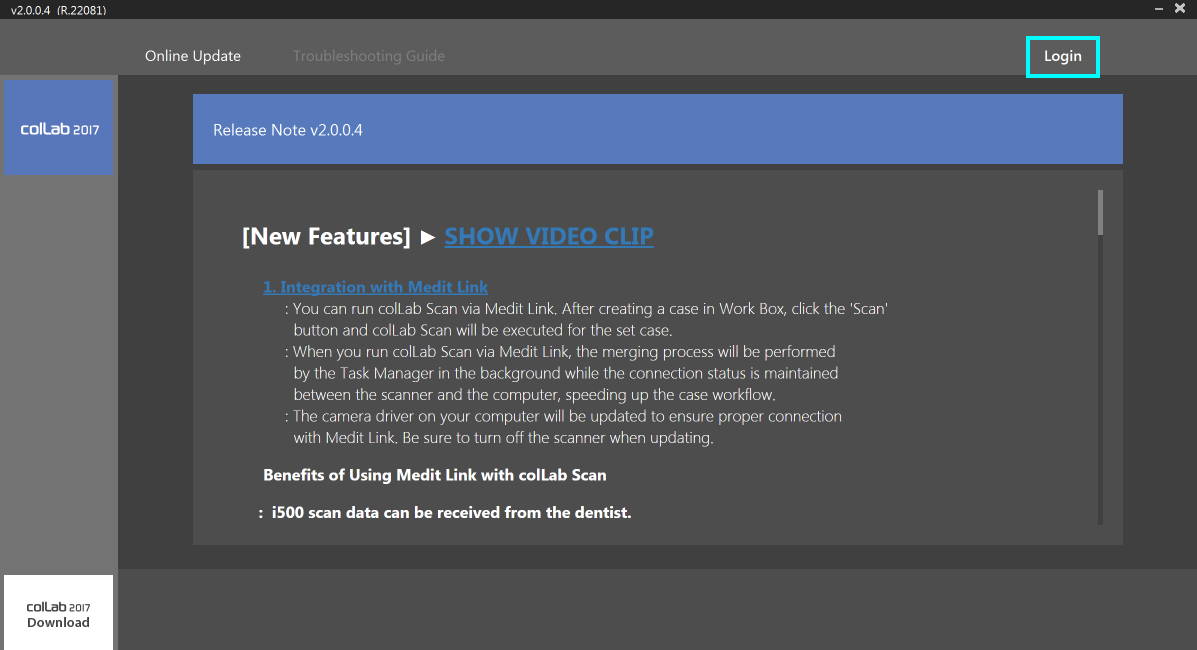 3. Go to the Find Password tab and enter the email address you have registered for the account.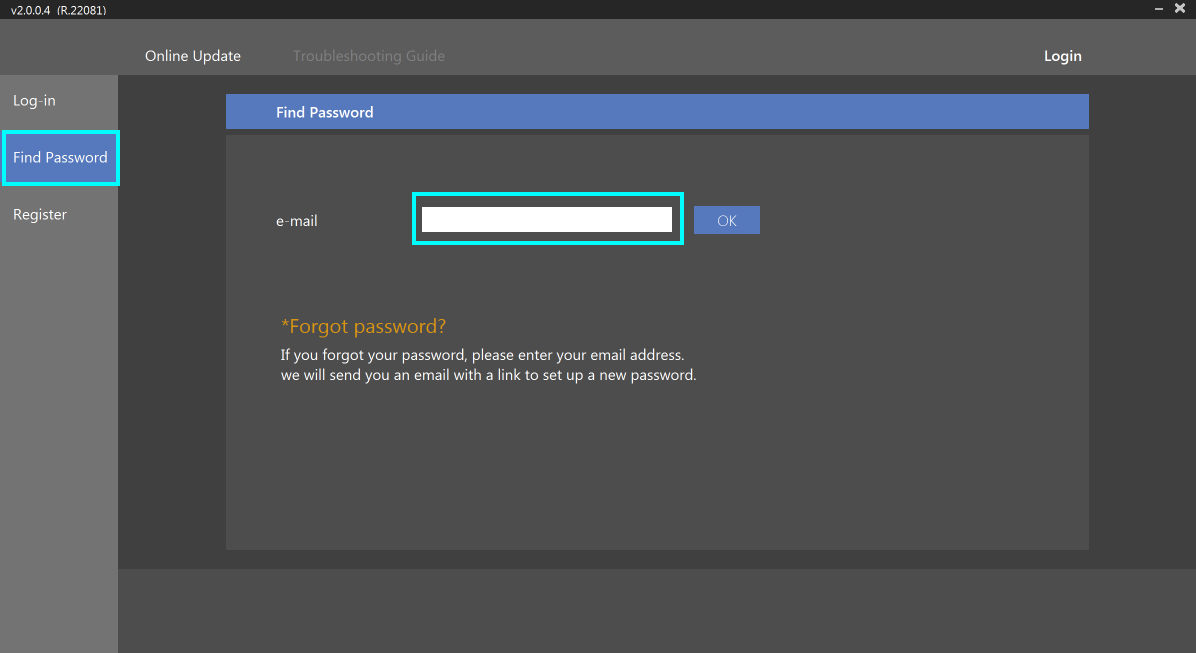 4. The program will send a verification email to your email address. Check the email to reset the password.

In case you did not enter the correct email address, the following message will appear. Make sure to double-check that you have keyed in the same email address that you registered your Medit Link account with.