Question
How do I get my scanner registered in colLab?
Answer
1. Launch the colLab program and navigate to Option > UpdateAgent.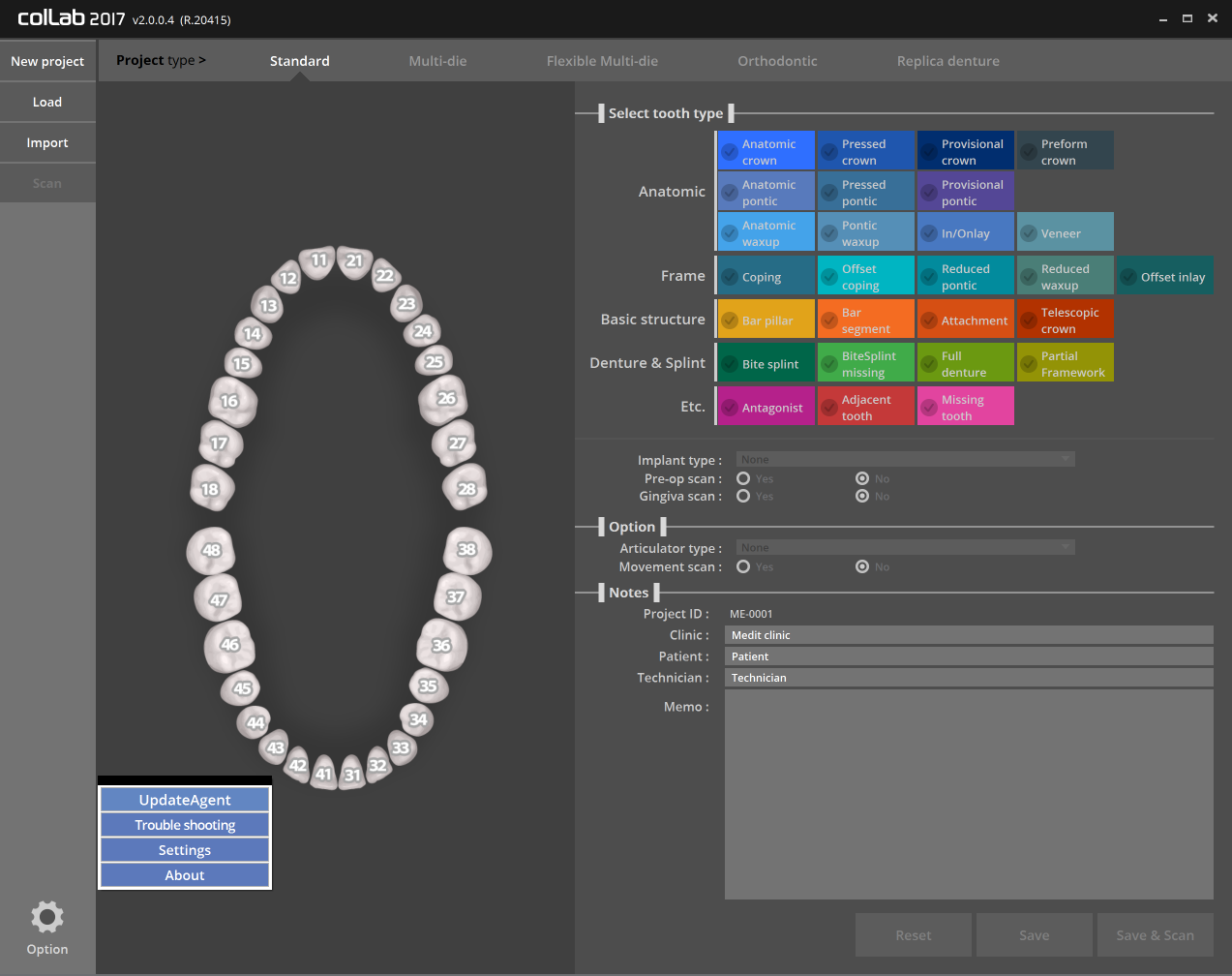 2. Log into the program and navigate to the Add Scanner tab.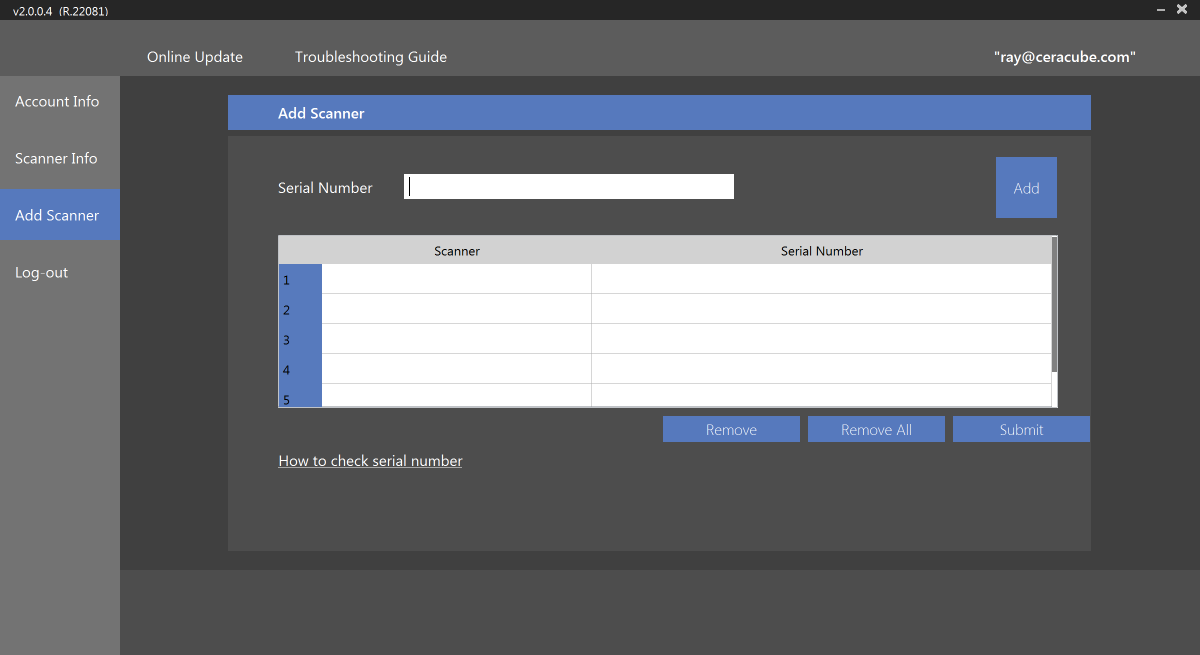 3. Enter your Medit product's serial number and complete the product registration.
If you're not sure how to check the serial number of your device, click the How to check a serial number link.