Symptoms
The following error message appears when you launch the iScan program.

Solutions
Check your Windows for any updates. if so, update Windows first.
1. Open the Device Manager and check if there is a USB Serial Port(COMxx).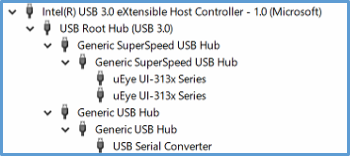 2. Right-click on USB Serial Converter.
3. Click Properties and select the Advanced tab.
4. Enable Local VCP.
5. Restart the i500 and see if the program is working properly.
⚠️ If the problem persists, uninstall the Medit Link application and reinstall it.