Scanning Partial denture framework, a new CAD feature in exocad, is available in colLab Scan. Since the partial denture framework uses the undercuts of the interproximal area to hold the partial denture, you can use the interproximal scanning feature in colLab Scan which is useful in scanning orthodontics. The Texture option is also available for acquiring pencil markings on the model.
1. Enter the job information in exocad DentalDB and launch the colLab Scan program. In this case, we will be scanning the maxillary partial denture framework case.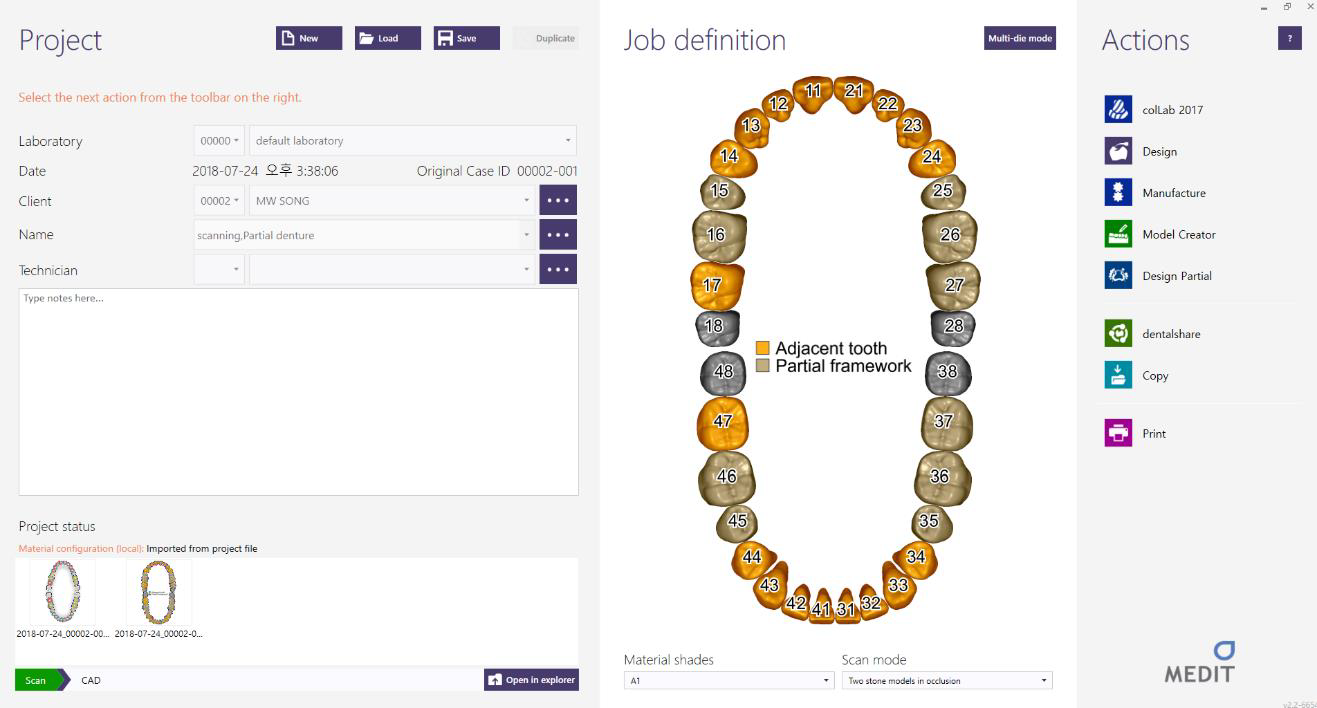 2. Information entered in exocad DentalDB is loaded. Select Scan model type > Model, Maxilla > Interproximal Area Scan(2 Steps) > On and Texture(pencil marking) > On since we need the hand-drawn images. Click Confirm to proceed with scanning.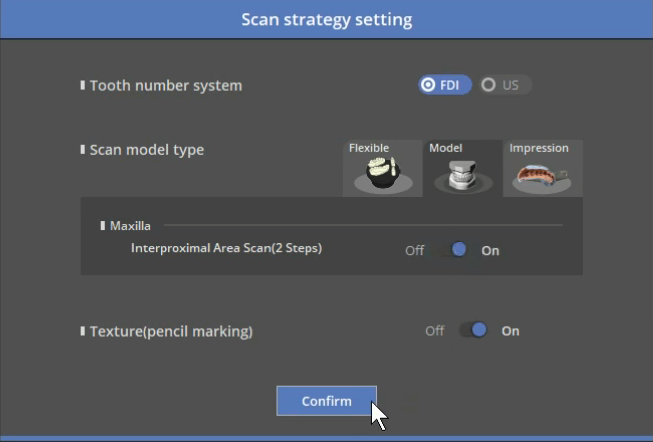 3. Since the Interproximal Area Scan has been selected in the scan strategy step, there are two steps when scanning the maxilla. The first step is to scan the lingual side of the model. Place the model and tilt the lingual side at 45 degrees by elevating the lingual side end using Blue Tack. In this way, the scanner cameras will be able to see and capture the lingual area more easily.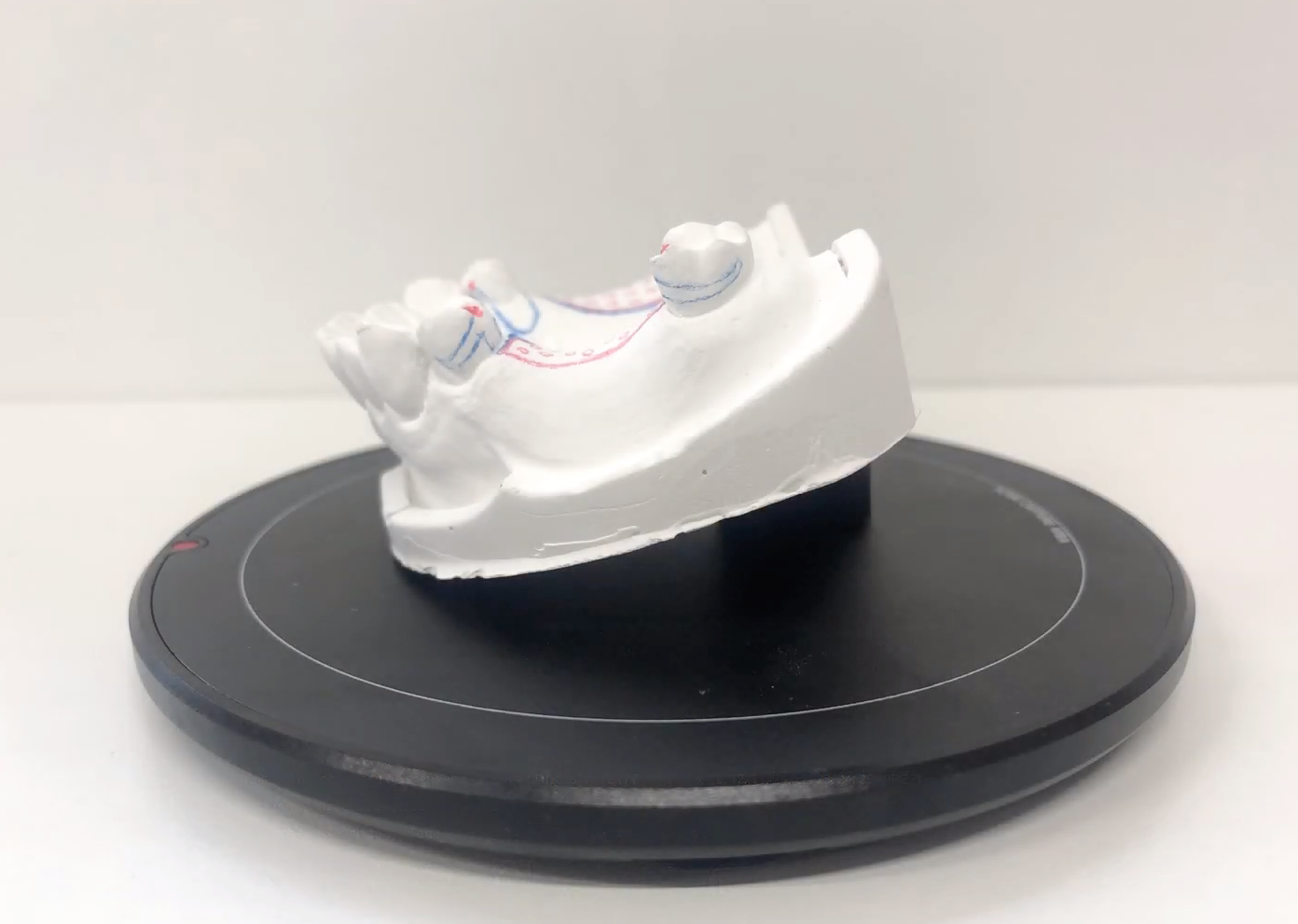 4. Insert the flexible multi-die into the scanner and click Next to set the scan depth. Click and drag the blue arrow to set the scan depth. You can check the scan depth from various view angles by using the Model view buttons. Click Confirm to begin scanning.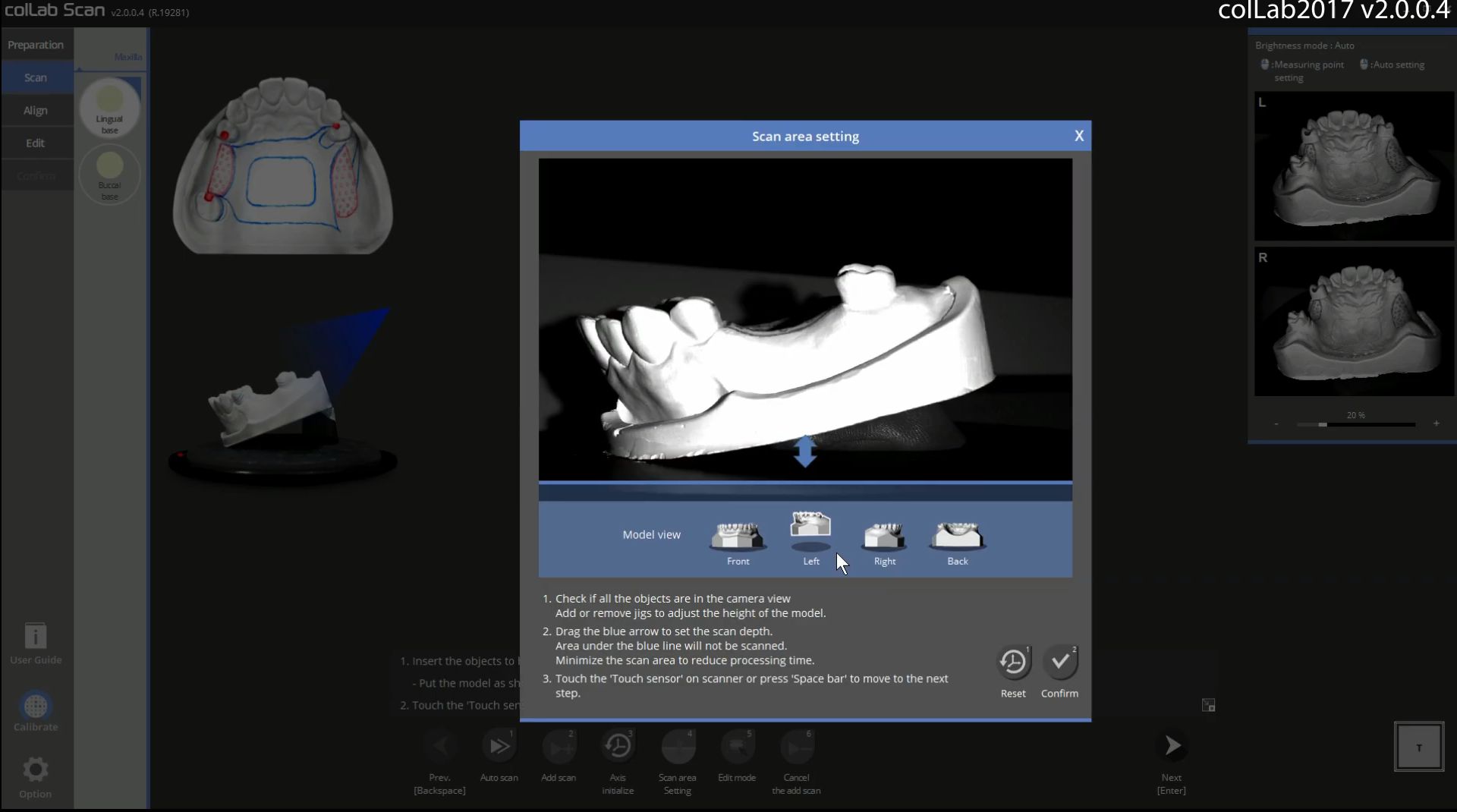 5. Once the scanning of the lingual side is complete, rotate the scan data to check if it requires additional scanning. You can Add Scans for areas which require more scan data.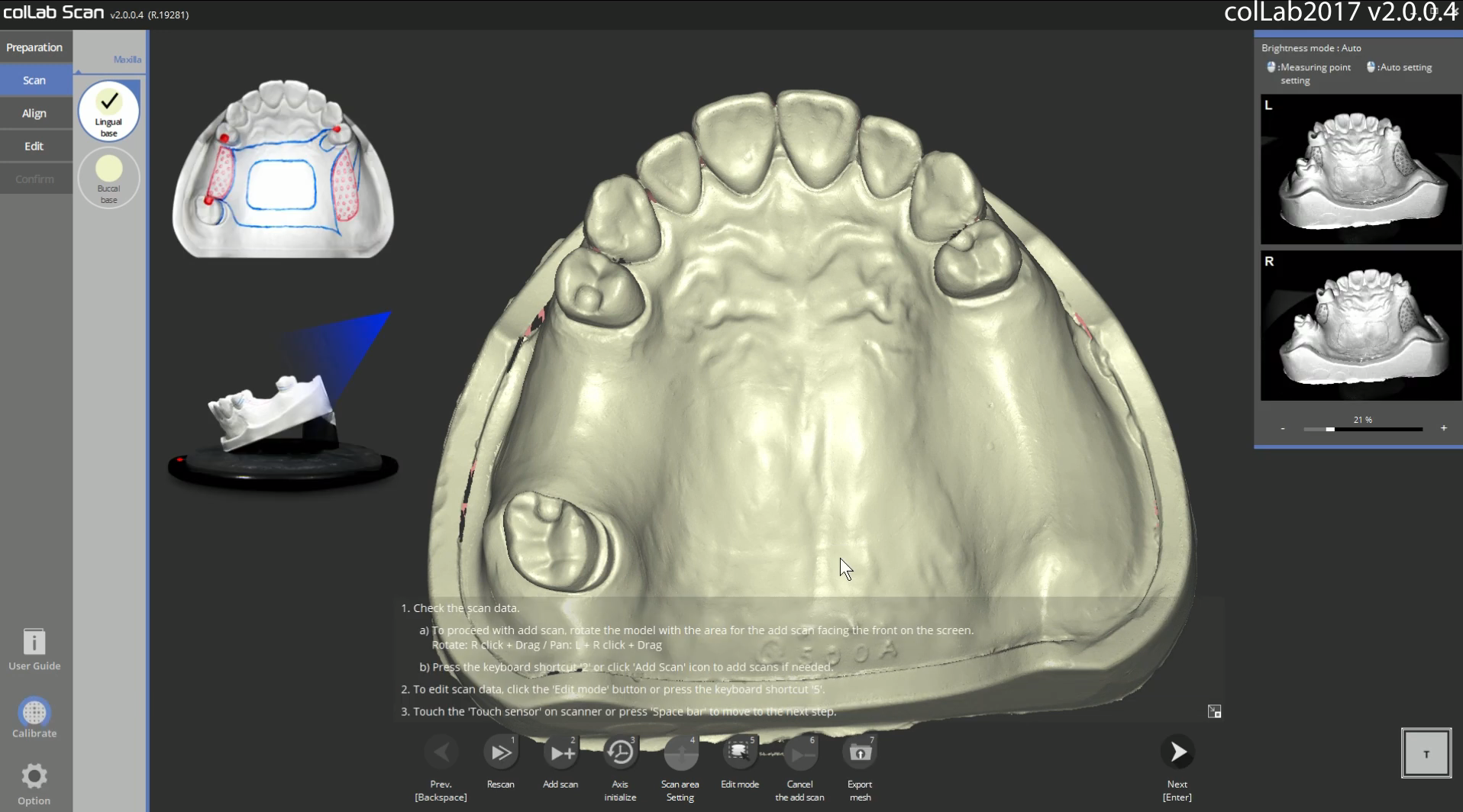 6. Move to the second step. Place the model as shown in the picture below. Placing the model in an upright position allows the scanner to capture the data from the buccal side. Place the flexible multi-die into the scanner and click Next to scan it.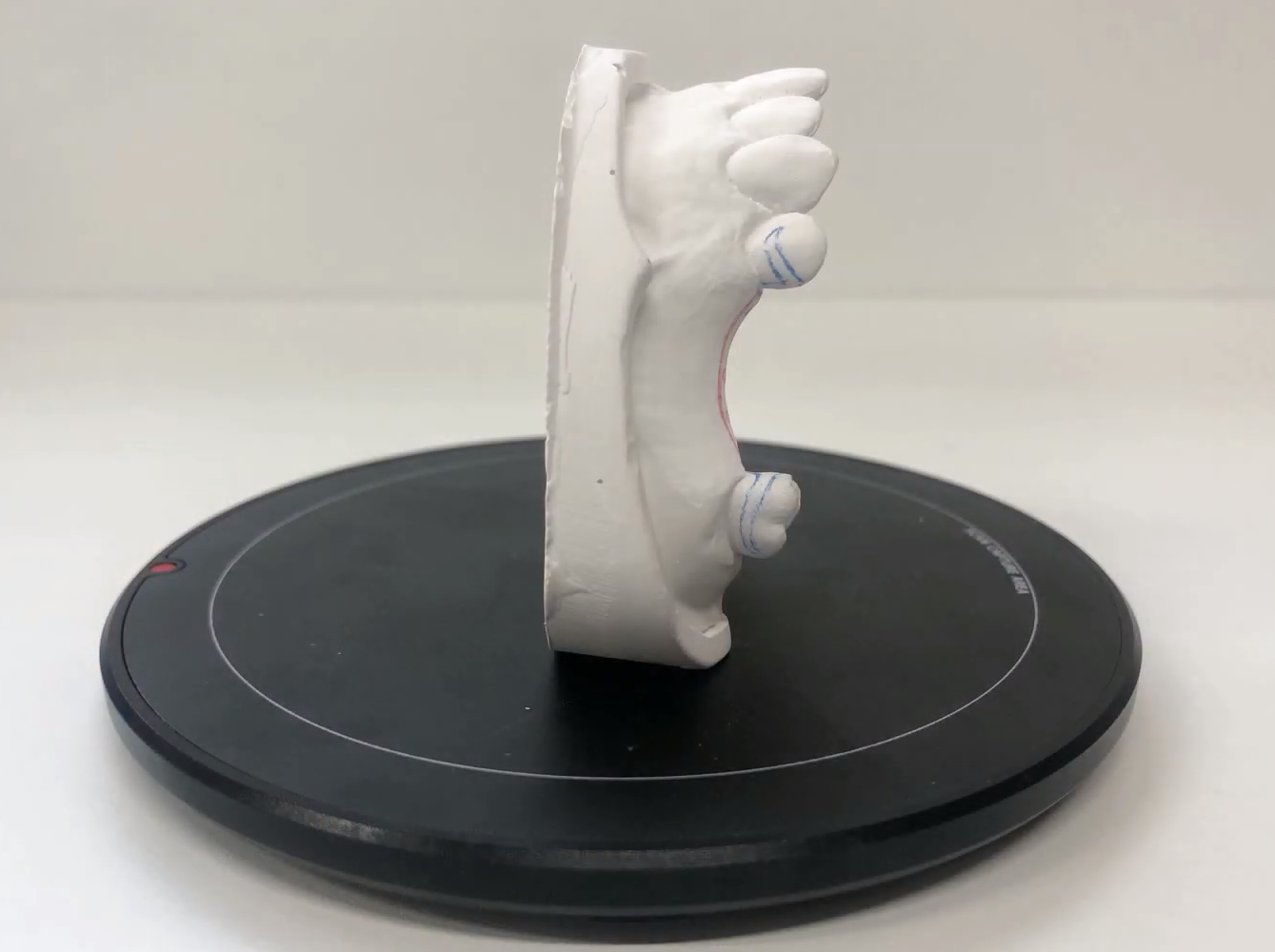 7. The second step of the scanning is complete. Click Next to align the scan data.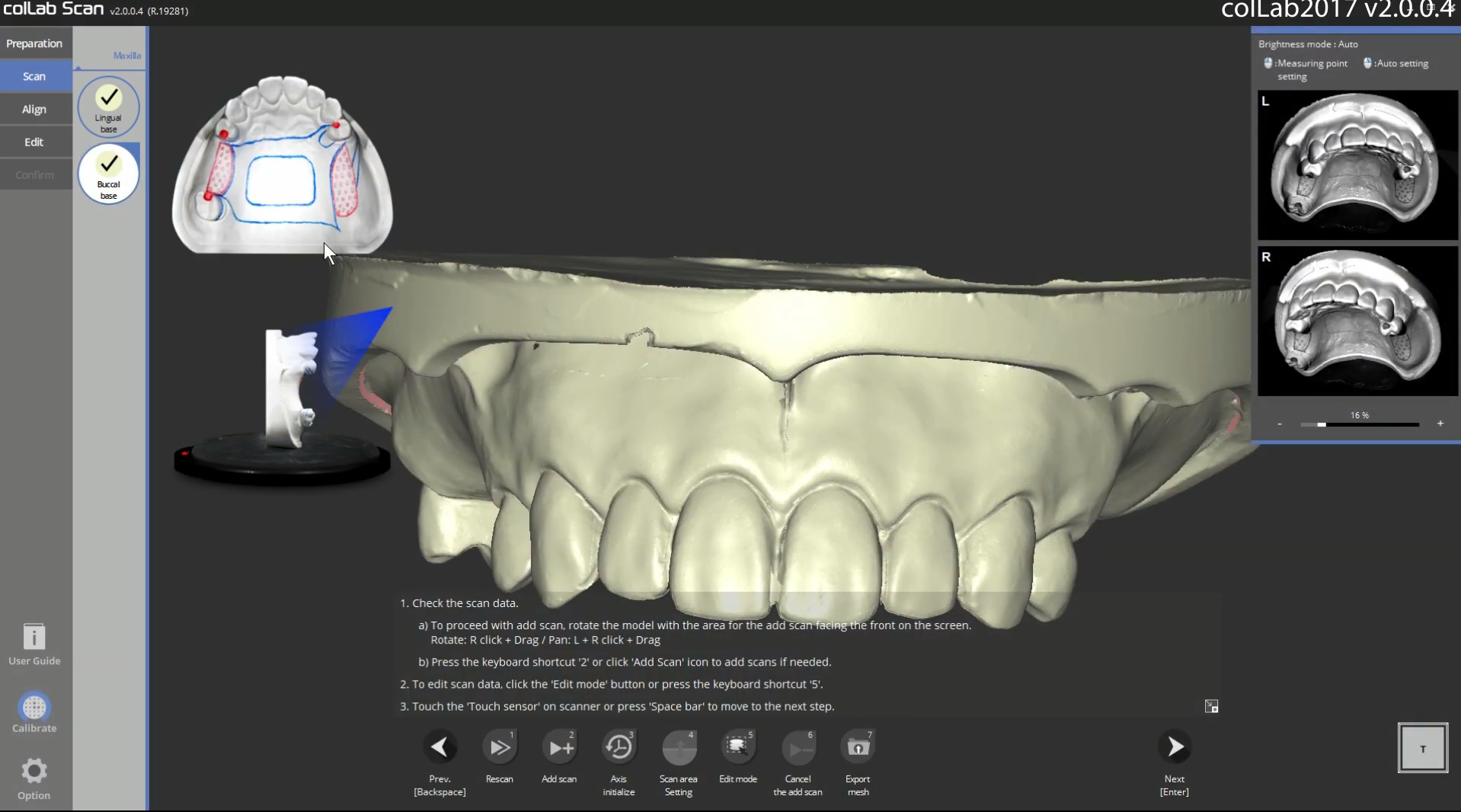 8. Align the lingual side scan data with the buccal side data by using the automatic alignment or manual alignment method. In this case, we will be using the 1 point alignment method.
Mark one alignment point on the lingual side data and the buccal side data respectively, and click Next.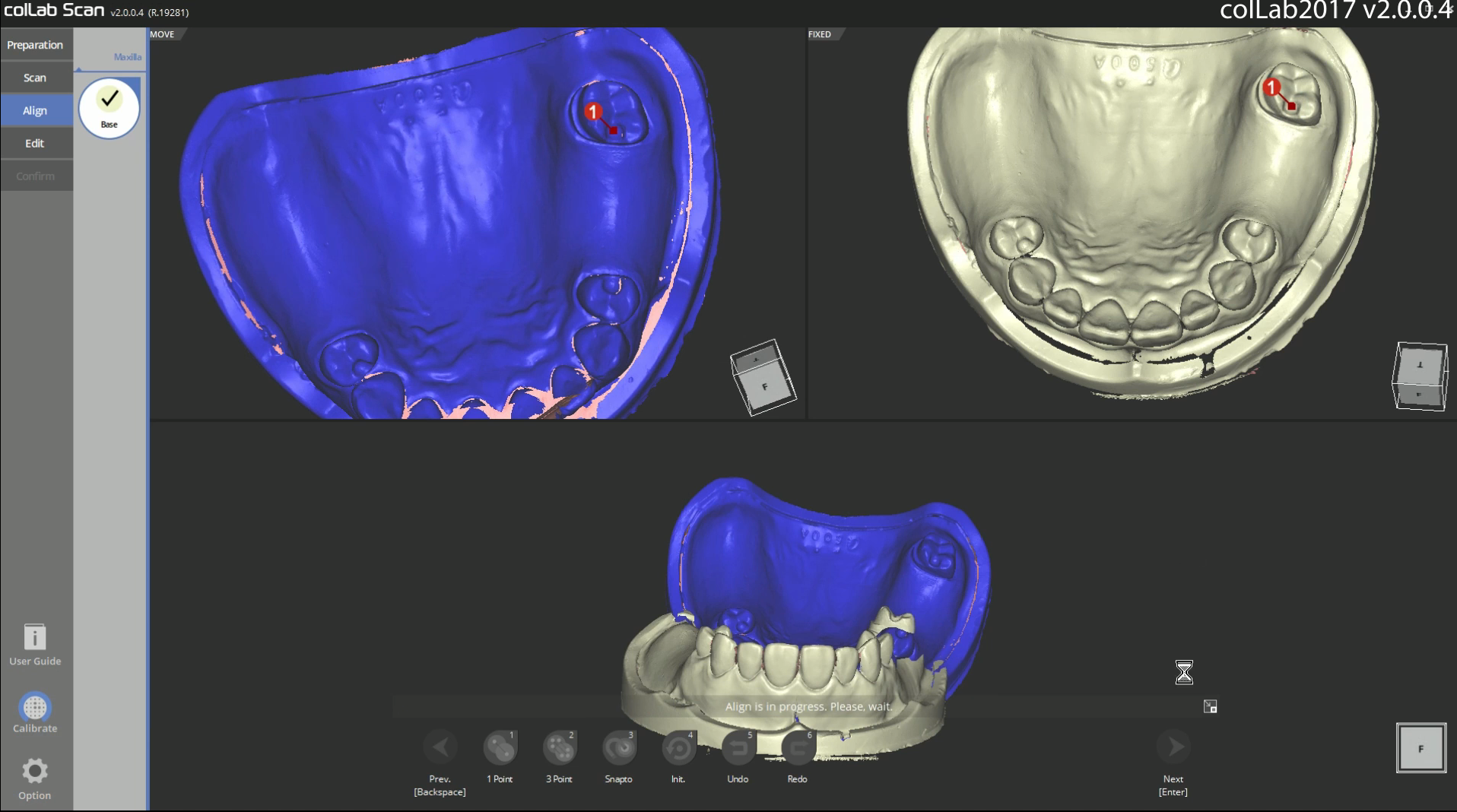 9. All the scan data has been aligned. Inspect the outcome and click Next to move to the editing step to remove unnecessary data.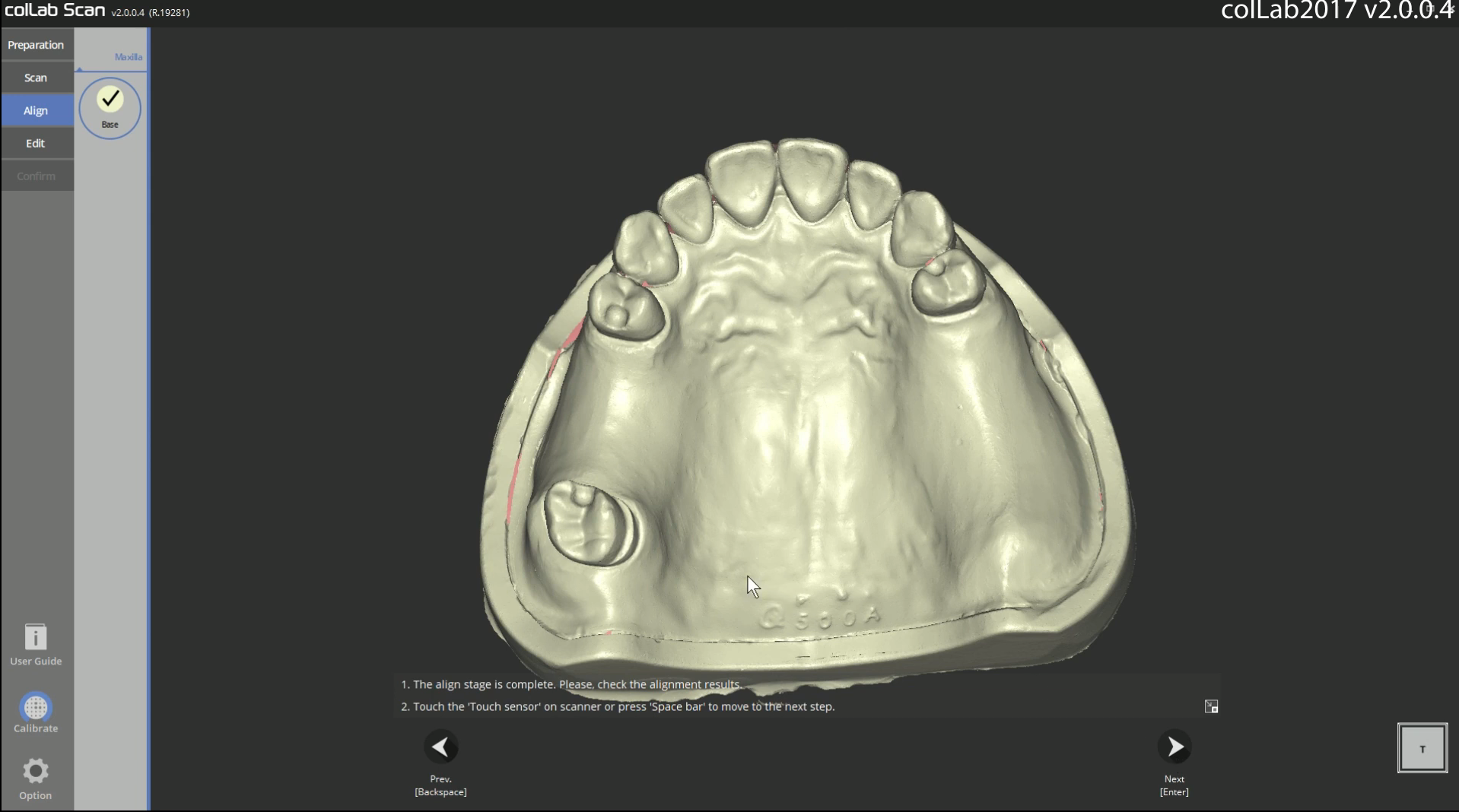 10. Delete the undesired data by using an editing tool and click Next.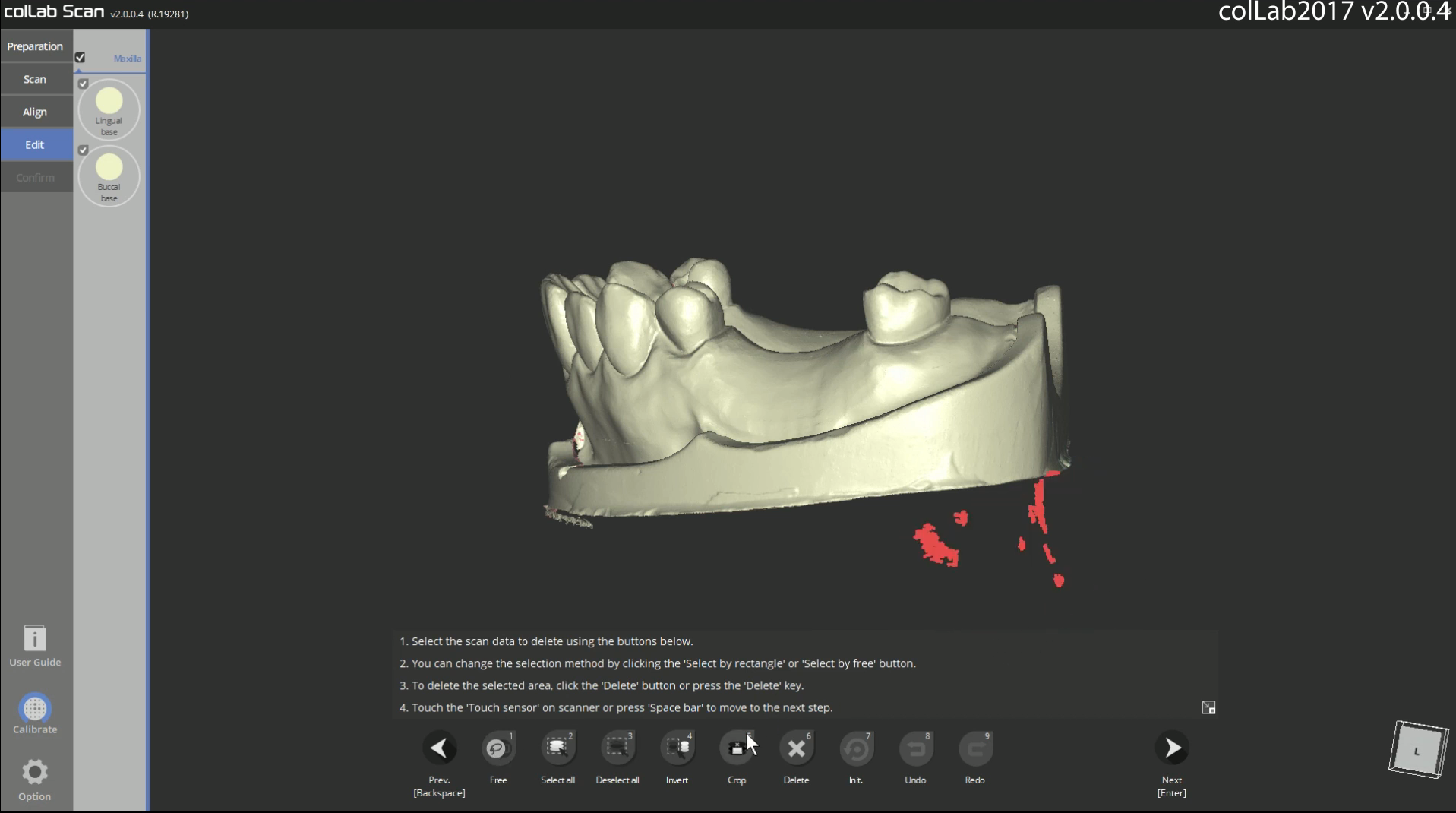 11. Begin the merging process. Once merging is complete, click Exit to save the scan data and exit the program.
You can still edit the scan data after merging by using the editing tools. Feel free to remove any unnecessary data.