1. Enter the required information for the job setting to scan the model. The following case is for a crown for tooth number 37. Click Save & Scan to set up the scan strategy.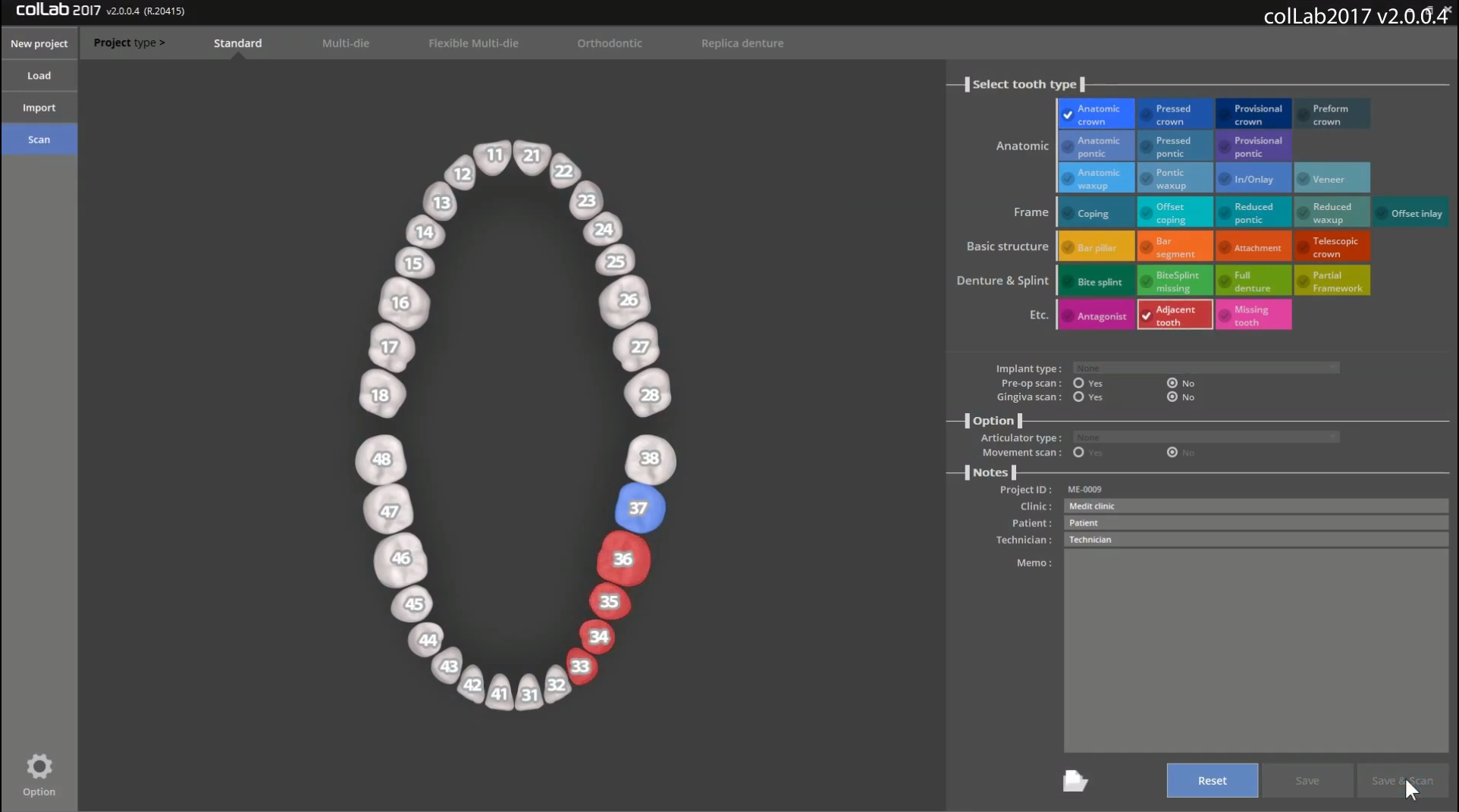 2. Select Impression under Scan model type and enable the Use 3-axis arm option.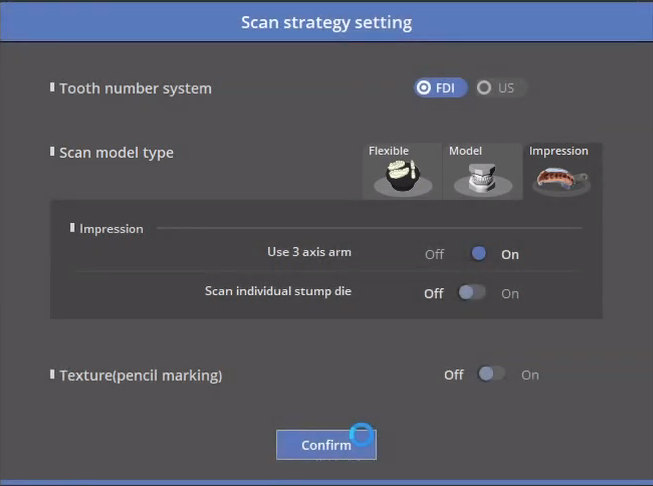 3. Open the 3-axis arm connection slot by sliding it manually and mount the 3-axis arm on the scanner. Insert the impression into the impression jig and click Next to set the scan depth. Click and drag the blue arrow to set the scan depth and click Confirm to begin scanning.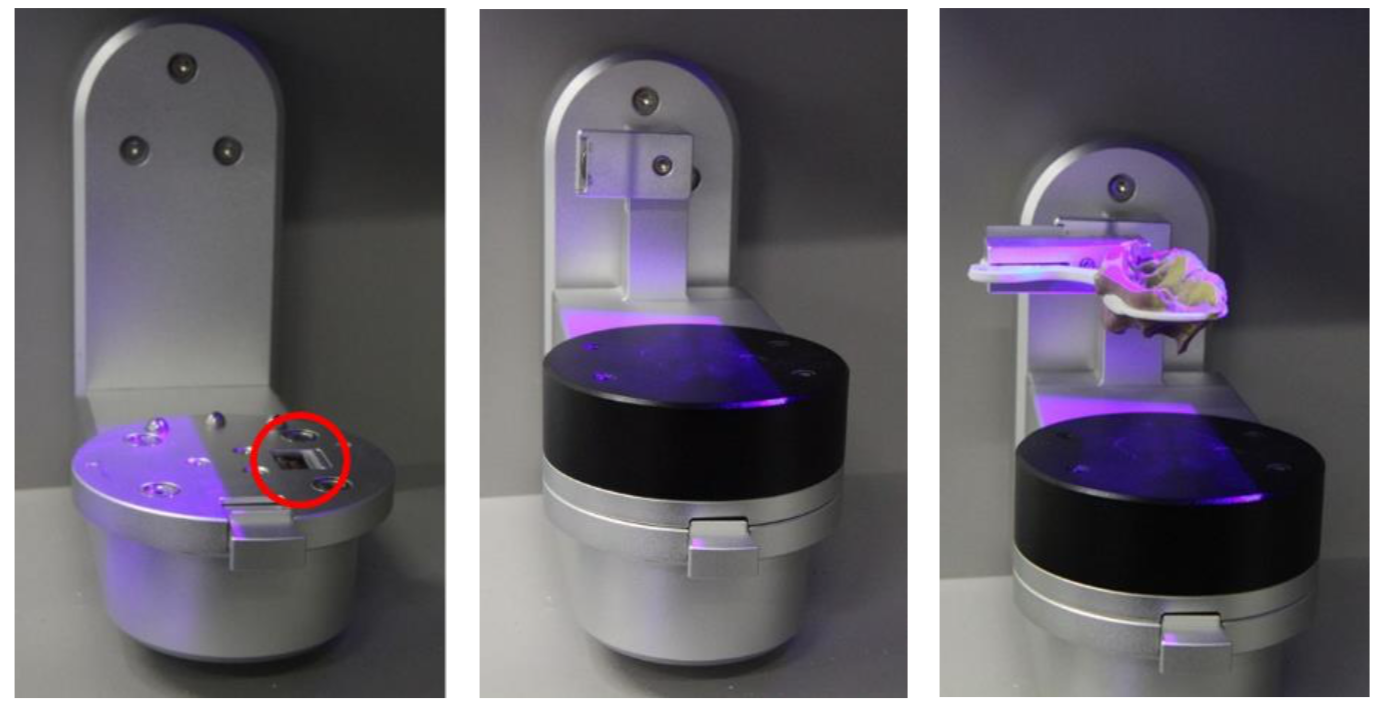 4. Scanning of the impression is complete. Rotate the scan data to check if it requires additional scanning. You can Add Scans for areas which require more scan data.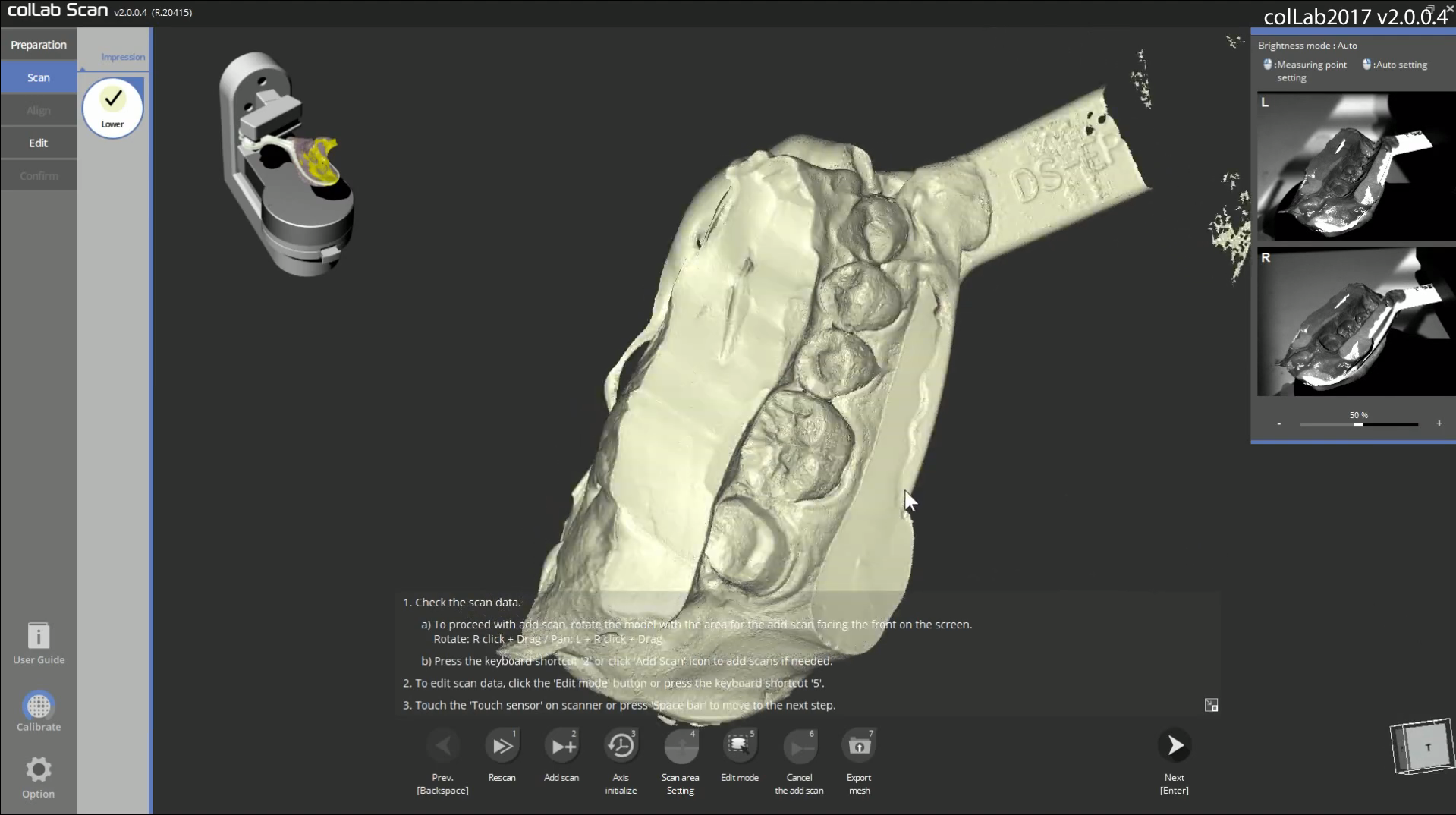 5. Select the unnecessary areas and delete them by using the editing tools.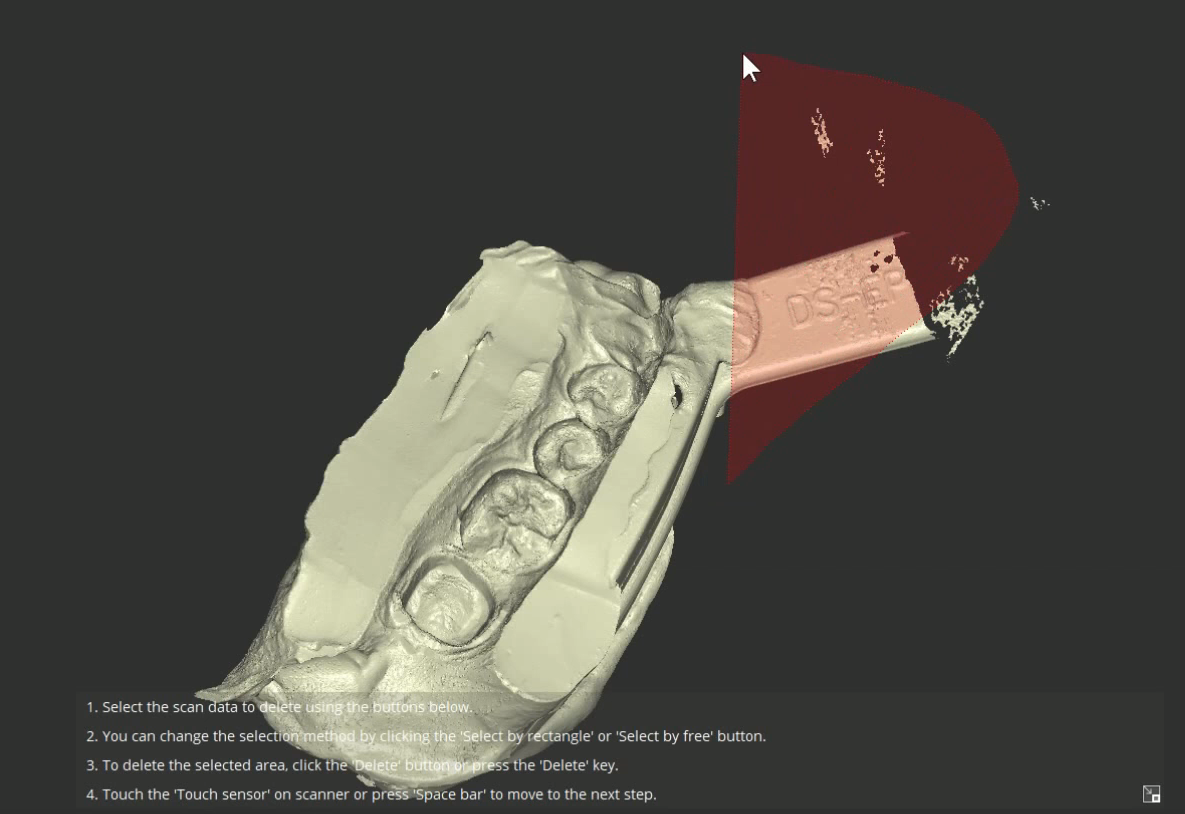 6. Click Exit to save the data and exit the program.