When you run colLab Scan, the scan strategy setup windows appears as follows: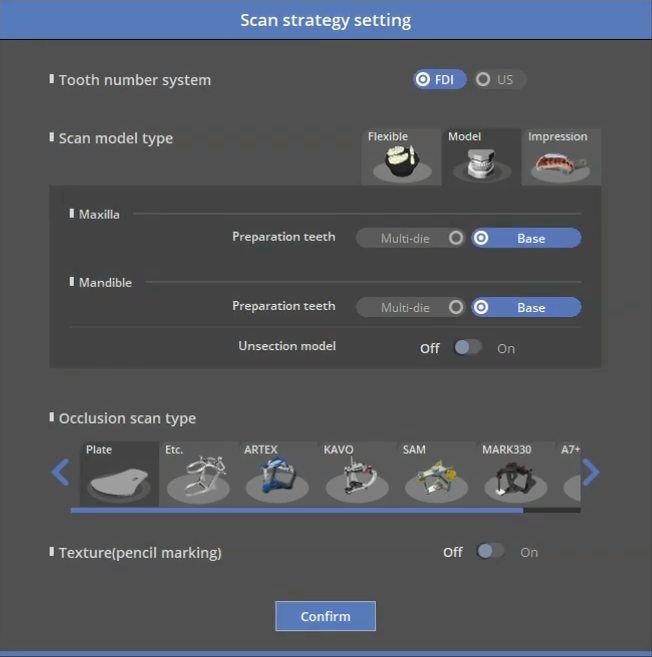 - Tooth number system: You can choose the tooth numbering system to be used by the program. By default, the system will show the most recent choice. Confirm the tooth numbering system that you'd like to use.
- Scan model type: Select the scanning type between Flexible, Model, and Impression.
- Occlusion scan type: The setting will be the same as set in the previous stage, but you will still be able to edit the settings at this stage.
- Texture(pencil marking): Lastly, decide whether to use the Texture option.
- Once you're done with setup, Click the Confirm button to move onto the next step.