The Option button allows you to configure or change the settings of the colLab software and also provides various information such as online update check and troubleshooting guides.
- Click the Gear icon to open the options list.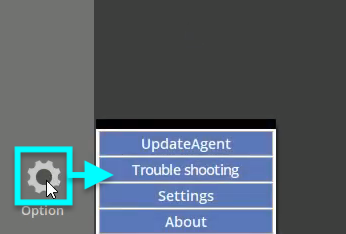 (1) Update Agent
The system will check if the software is up-to-date. If an updated version is available, it will run the update installer. (Login is required.)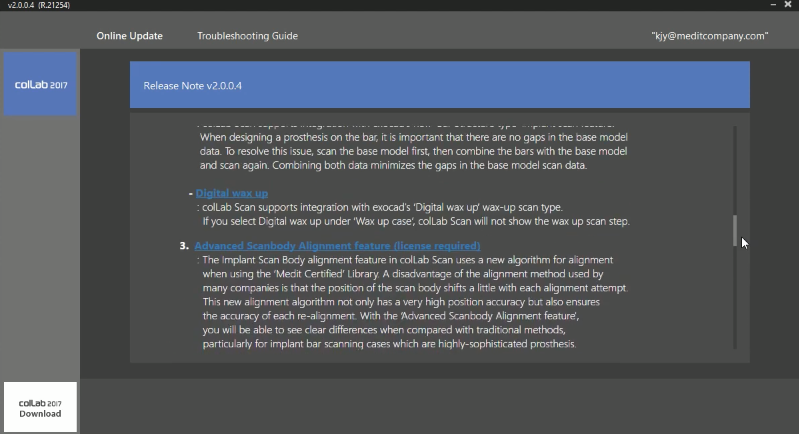 (2) Troubleshooting
Should you have problems with the colLab software, you can go here for useful resources to resolve the issues.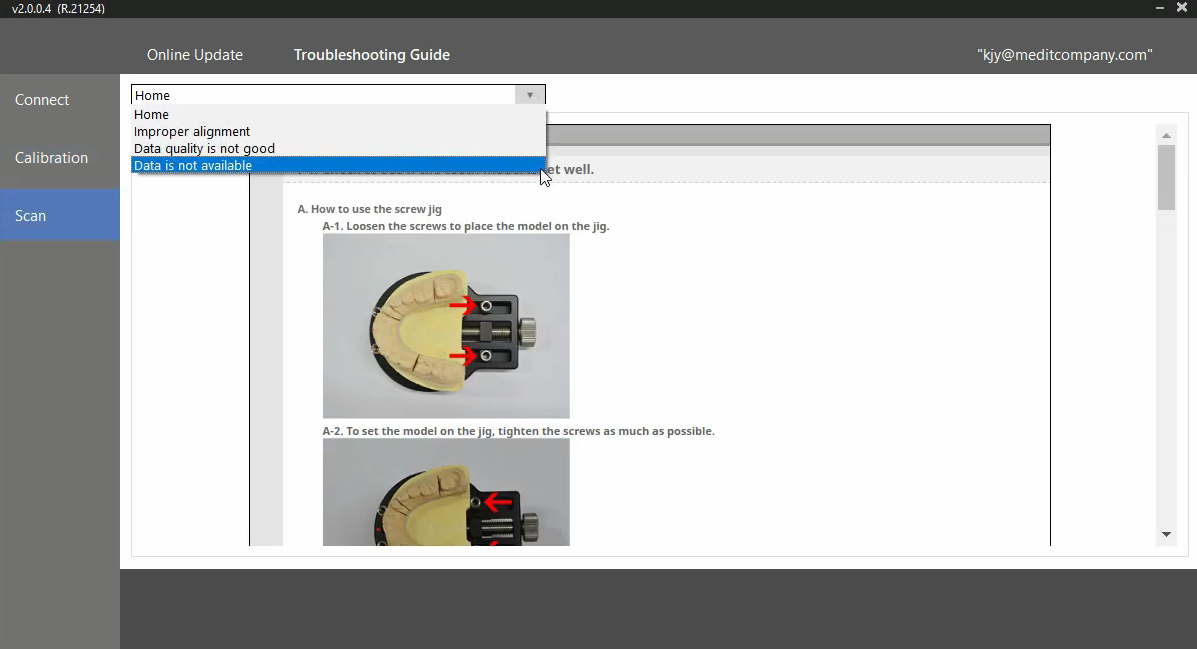 (3) Settings
Dental lab: Register the name of the dental lab using this program.
Technician: Enter the name of the dental technician who operates the program.
Language: Choose your language preference.
Labeling: You can select the tooth labeling system between FDI or ADA.
Save directory: Assign the folder where all the files will be saved.
Saving rules: You can choose the file name rules between the following:
a) Date-Clinic-Client-Order: A parent folder named as the date is created, and the data is stored in the working folder named 'Clinic-Client-Order'.
b) Date-Clinic-Client-Order: The system stores data into the folder named 'Date-Clinic-Client-Order' without a parent folder.
CAD program: When it needs to connect to exocad, select Dental DB.
Auto update: 
a) Automatic installation(recommended): The system automatically downloads the updated version. When the download process is complete, it asks whether or not to install.
b) Manual installation: When the updated version is available, the update button appears, and you can start the download process by clicking the button.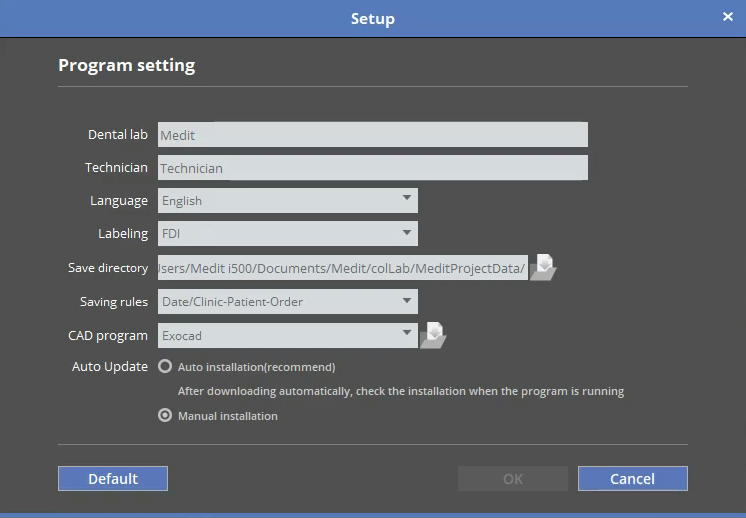 (4) About
You will see a window in the middle of your screen with information about the colLab software you are currently using.