[1] Loading colLab project files
: The Load feature is useful when you need to load [.meditproject] files which were not created locally on your computer drive.
1. Go to the Load tab.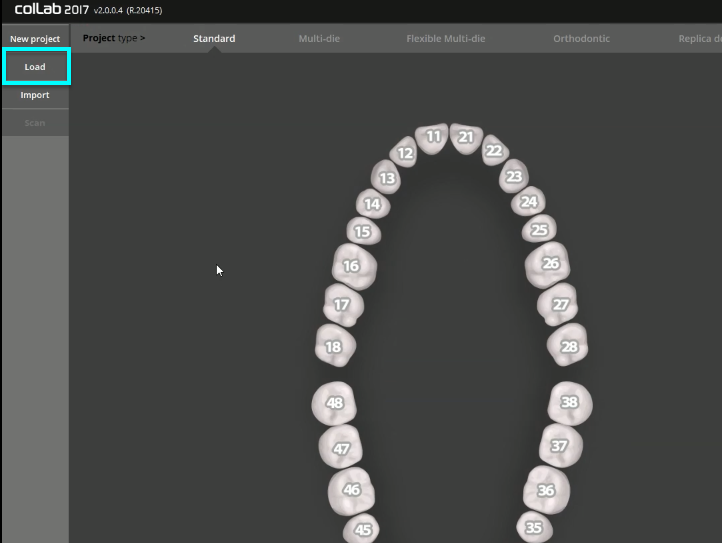 2. The system will show a list of jobs. You can choose the viewing style between the thumbnail view and the list view by clicking the corresponding view button.
3. Click the Open 'MeditProject' File icon to choose a colLab project to import.

4. Select the project to load via the file explorer.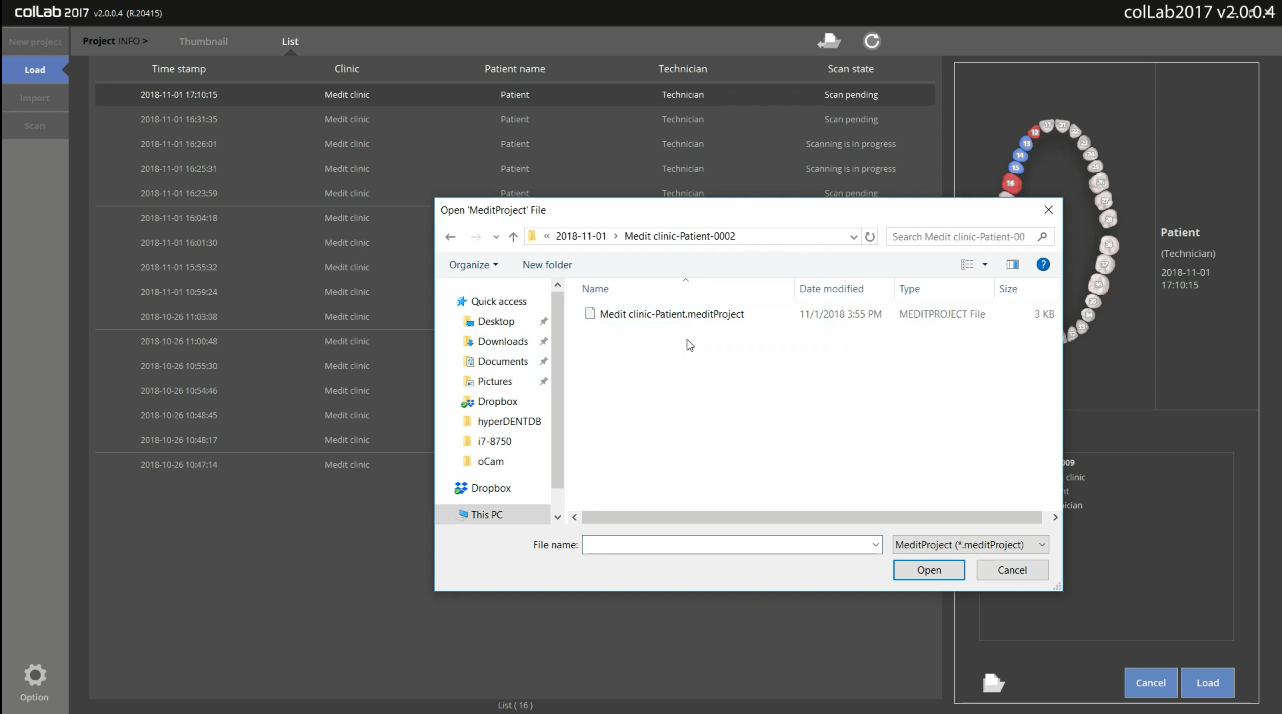 5. The project will be listed in the job list. You can click the Folder icon to check if you have chosen the right project and the system will show all files affiliated with the selected project.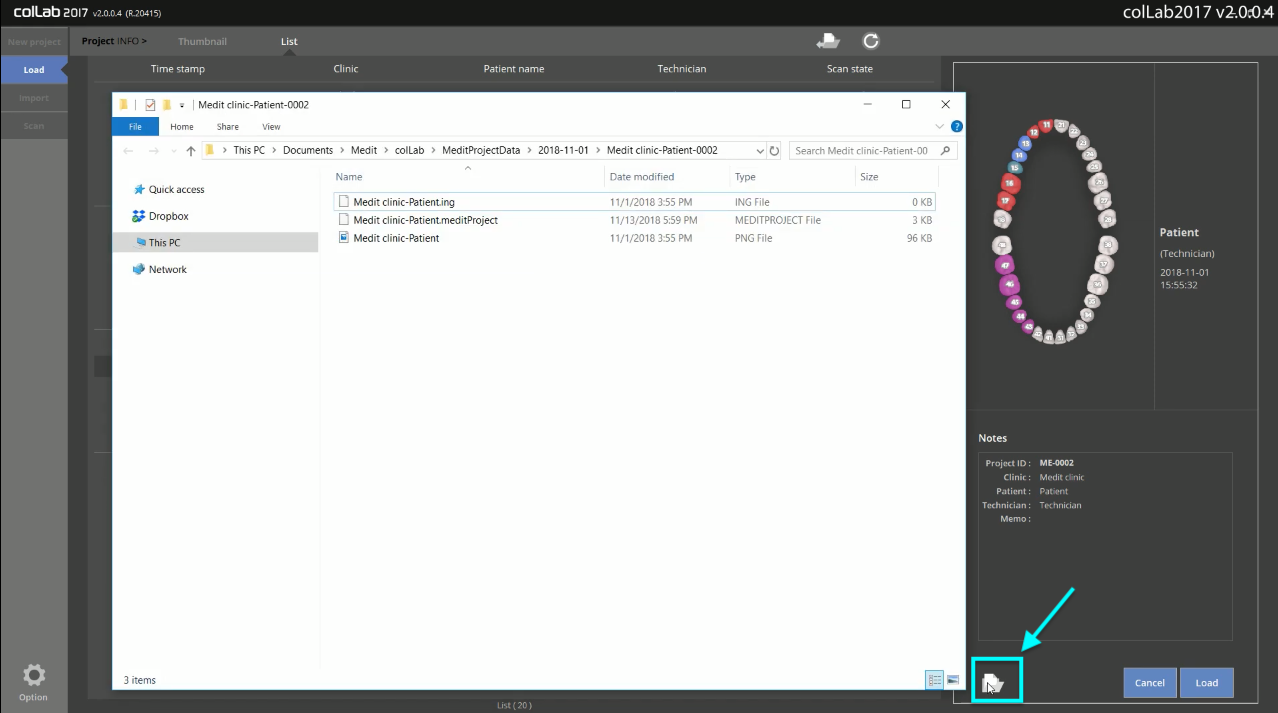 6. Click the Load button to complete loading the files.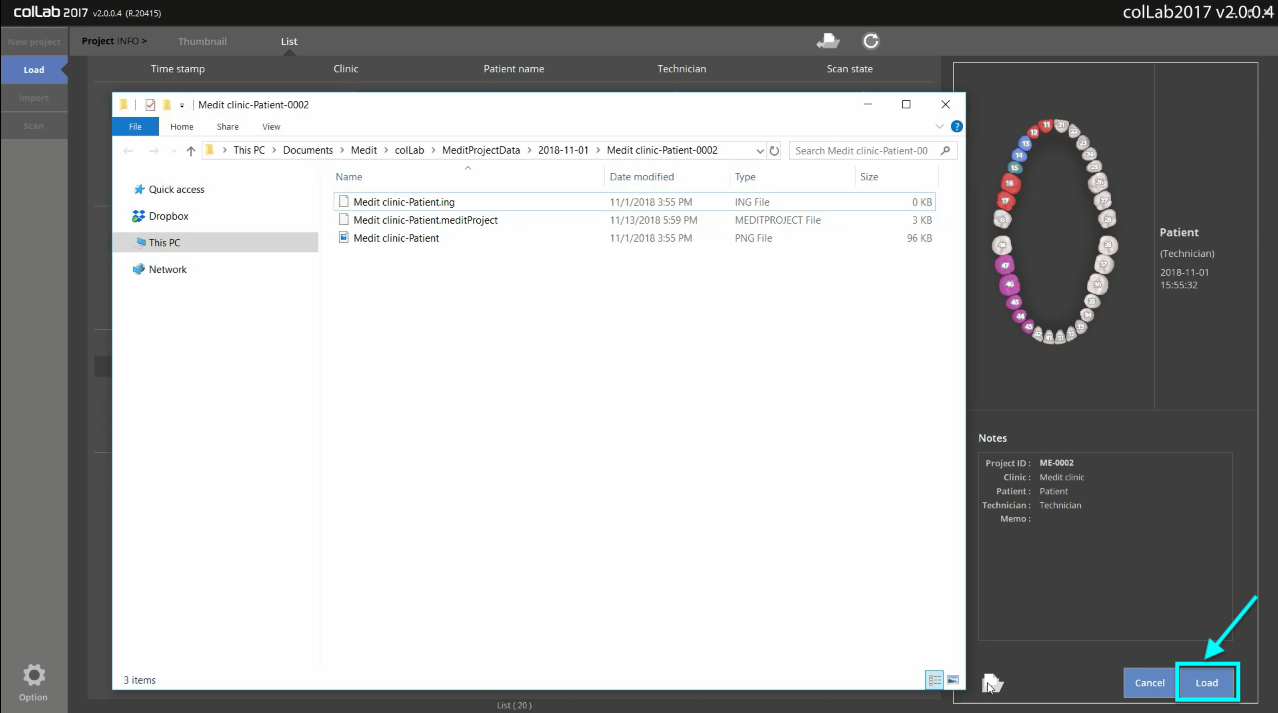 [2] Importing files
: You can import [.dentalProject] files created in exocad.
1. Click the Import tab.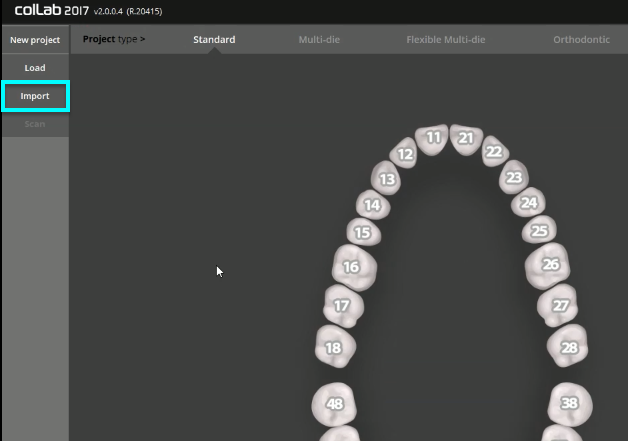 2. Select the [.dentalProject] file to import through the file explorer.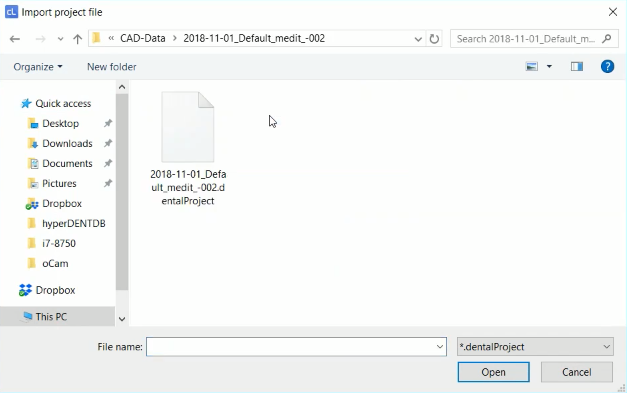 3. When you need to change form information, make changes as needed and click the Save & Scan button to start scanning. If there are no changes to make, you can proceed to scan.
If you want to cancel the action, click the Reset button and you will be taken to the previous job.