Select Orthodontic, and the following screen will be shown.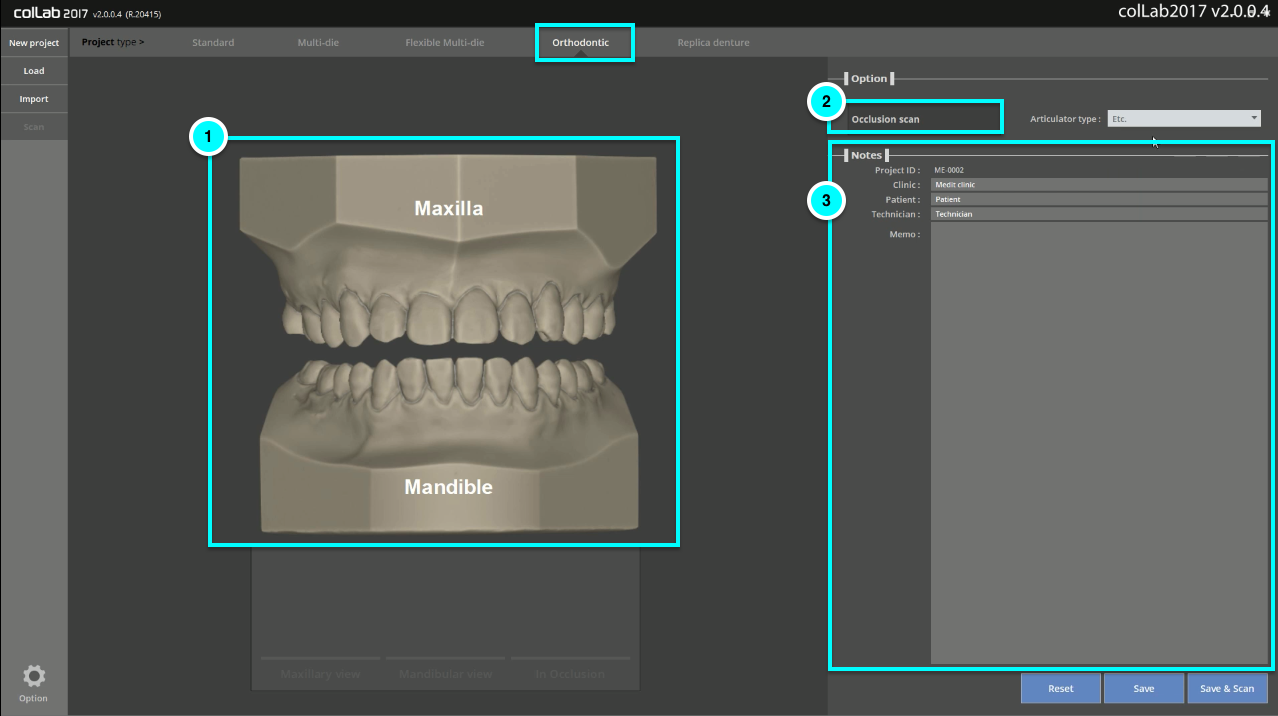 (1) Choose the jaw to scan.
(2) If both jaws are selected for scanning, choose whether to perform an occlusal scan. You can also set the articulator type.
(3) Add additional information such as project ID, clinic, patient, and technician into the Notes section.
(4) Click the Save & Scan button to launch the scan software.