Select Flexible Multi-die, and the following screen will be shown.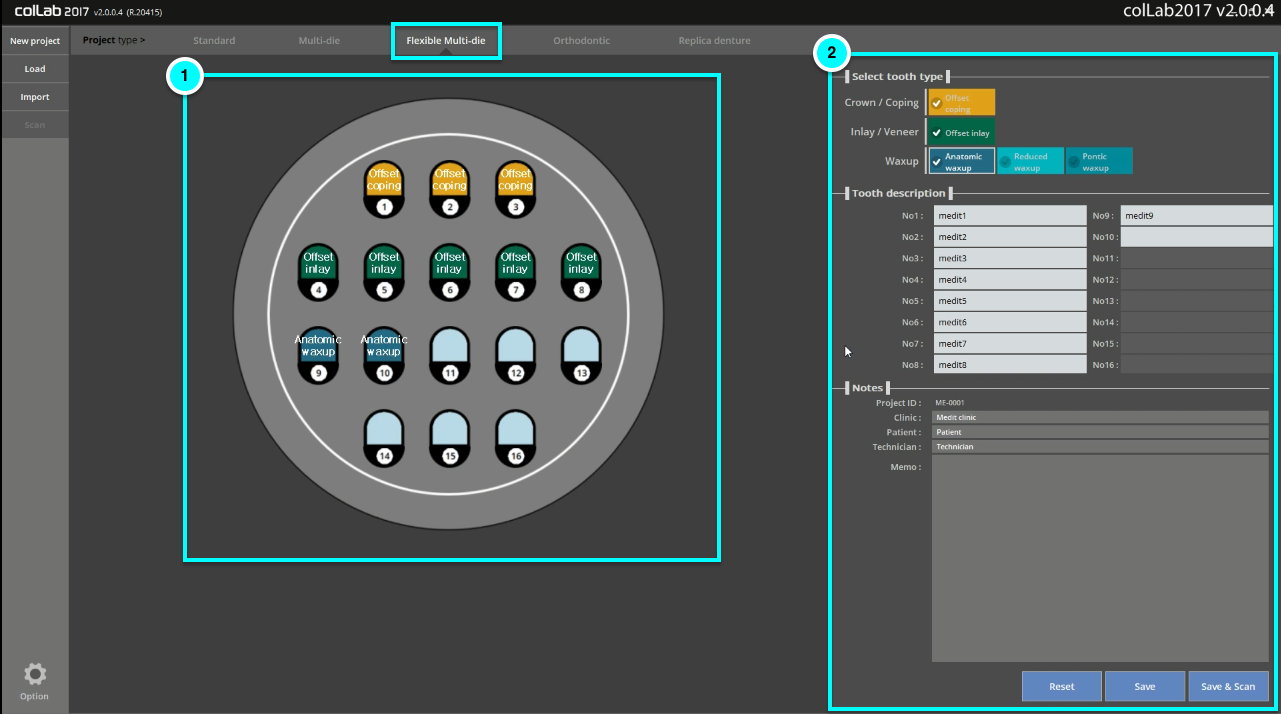 (1) Configuration for Flexible Multi-die scanning
- To scan models with the flexible multi-die, select the desired position of the teeth from 1 to 16 with restoration information.
(2) Job setup configuration
- Enter descriptions of the teeth into the description fields. Make sure to use the field labeled with the same number as the tooth's position on the flexible multi-die.
- Add additional information such as project ID, clinic, patient, and technician into the Notes section.
(3) How to register a job and run the scan.
- Enter the job information in the following order:
Select the restoration type and location of the prosthesis in the flexible multi-die. The selected prosthesis will appear in a different color.
Enter descriptions of the abutment positioned onto the flexible multi-die.
Enter additional information such as clinic name, patient, and job.
Click the Save & Scan button
The entered job information is added to the database, and a task folder will be created. This folder contains all data associated with the job.
You can start the automatic scanning after saving the project. Command icons and their corresponding functions vary depending on the type of operation.