The Export feature allows you to export scan files in various formats: OBJ, PLY, STL.
1. Go to Work Box.
2. Select the case that you wish to export files from.
3. Click the Export button in Work File List.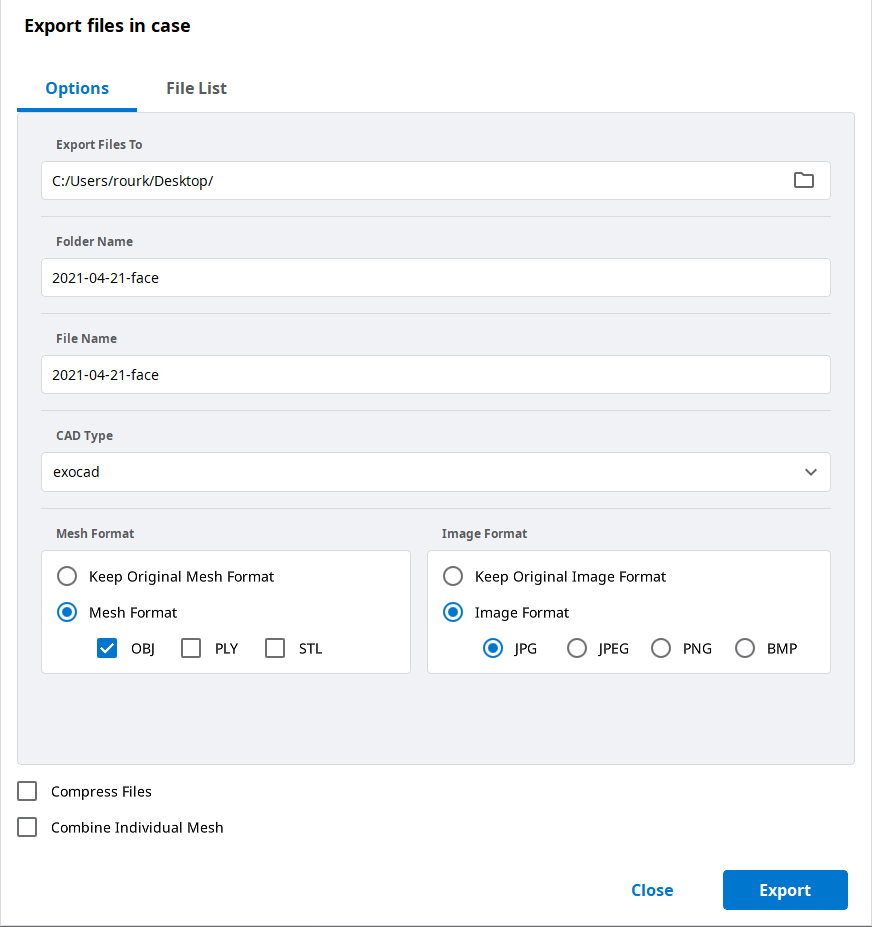 (1) CAD program for which you want to use your exported data.
CAD program options: exocad, 3shape, Maestro, Kuzler, and DWOS.
Exported files will be compatible with the 3D axis of a program you chose.(It does not mean that the program has been integrated.)
💡 If the program is set to exocad, a dentalProject file is automatically created when exporting a case.
(2) Export File to
: Choose a storage location for exported files.
(3) Preferred Mesh Format
: Choose your preferred mesh format: OBJ(color data), STL (grayscale), PLY
: You can choose multiple formats. If you do so, the program will export scan files by multiple formats to the designated storage location.
(4) Combine Individual Mesh
: You can select whether to combine scanbodies with jaw data or export them individually.
: If the option is disabled, scanbody and jaw will be exported separately.
: If the option is enabled, the following data will be combined.
Scanbody and its jaw data
Abutment and its jaw data
Occlusion data