The In Box page shows all cases received as an order through Medit Link.
Cases you created in Work Box are not shown here.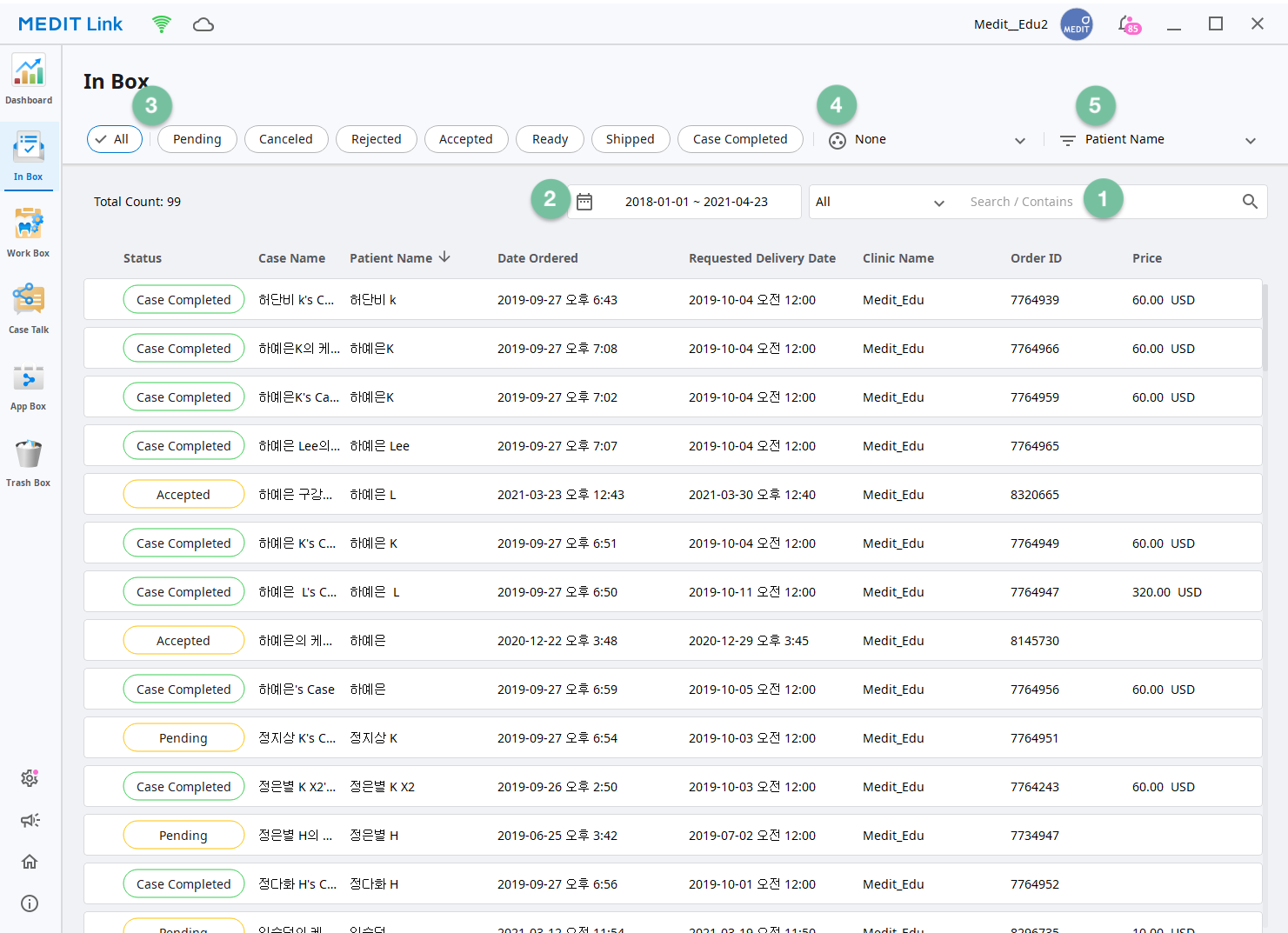 (1) After choosing a search attribute from the single-select list, you can search for a case by entering their case name, patient name, clinic name, or order ID. By default, the search attribute is set to "All" and the query method "Contains". The customized search attribute and query method will be maintained until you restart the application.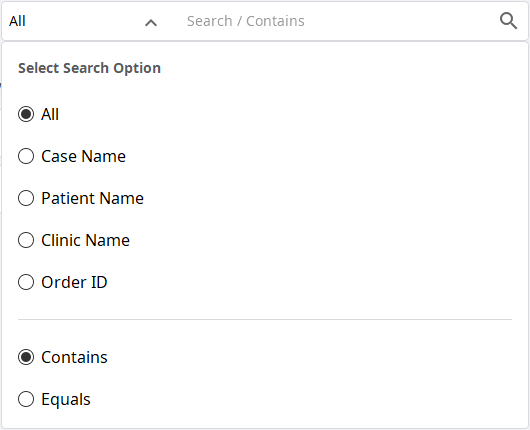 Contains: finds a case containing a particular string in a given name.
Equals: finds a case, the given name of which is the exact match.
The Search feature is not case sensitive but whitespace sensitive.
(2) You can filter a list by the order creation date. Specify the search period or use a preset period: 7 days or 30 days.
(3) Filtering options: All, Pending, Canceled, Rejected, Accepted, Ready, Shipped, Case Completed
(4) Grouping cases
You can group the cases by order date, scanned date, or requested delivery date.
(5) The sorting order
You can sort the case list by patient name, updated date, scanned date, or requested delivery date.
(6) The list of cases is displayed according to the selected filter. The status of cases are updated in real-time and shown in the first column. For Canceled, Rejected, or Refunded cases, you can view them through the list but can't take any further action.