1. Go to www.meditlink.com
2. Click Sign up.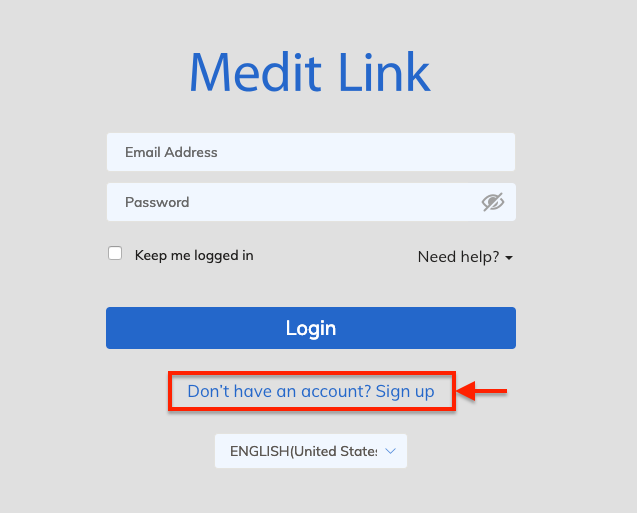 3. Choose Administrator under the Lab category on the 'Create Your Medit Link Account' screen.
4. Fill out the form with your account information.
The Lab Name needs to be entered accurately because it will be required for future contracts with dental clinics or when registering your members.
After entering the Lab Name, click the Search button to check whether it is available for registration.
Double check that you have keyed in your email address accurately as Medit Link will send a verification email to the email address you have registered.
5. Tick the checkbox to agree to all the terms and conditions and hit the Register button. Double check the account information and click OK.
⚠ You will not be able to change your lab name and email once your registration is complete. Please double check the lab name and email carefully.
6. Check your inbox to complete email verification.
The verification email expires in 24 hours so be sure to verify your account by clicking the Email Verification button within the given time-frame.
7. Email verification is complete.
8. Log in to Medit Link.
When you log in after creating an administrator account, you will need to enter information about your organization under My Organization. You must complete the required fields in order to add members and access the contract and order menus.