Follow the steps below, and you'll be well on your way to perform anterior teeth scanning efficiently and accurately.
1. To perform the scanning successfully, your chairs should be comfortable for you and your patients. Please recline the backrest of the chair to get your patient close enough so that you can perform anterior teeth scanning.
2. Make a "V" sign with your index and middle fingers and pull the patient's upper lip gently to secure the scanning area of the anterior teeth.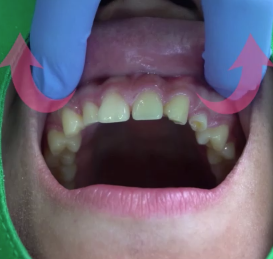 3. While maintaining the "V' sign, proceed to scan the anterior teeth.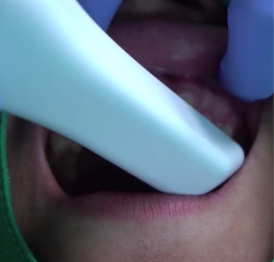 4. When scanning the lingual or labial surface, make sure to maintain the posture of the fingers during scanning to secure enough space.