The image acquisition software Medit Scan for Clinics offers a user-friendly interface for digitally recording the topographical properties of teeth and surrounding tissues using the scanner.
[1] Before installing the Medit Link application, make sure to do the following.
Make sure your Windows operating system and device drivers are all current.
Before installing the application, make sure the scanner is unplugged from the computer.
[2] Setup instructions
1. Prepare the Medit Link installer file.
The Medit Link installation is included in the scanner bundle on a USB flash drive.
Alternatively, go to www.meditlink.com and download the installer file. Log in to the Medit Link website and, on the bottom left of the screen, click the Download Medit Link button.
 2. Run the Medit Link installer: Medit_Link_X.X.X.X.exe.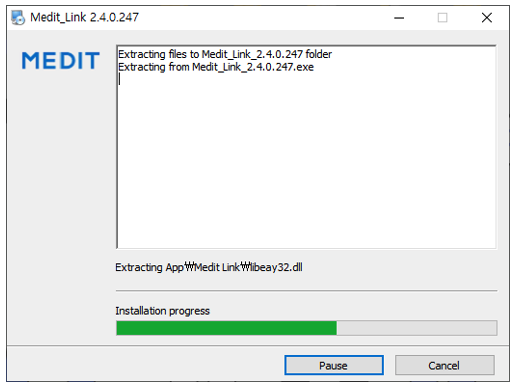 3. Select your preferred language.
4. Select a folder in which to install the Medit Link application and select the box to agree to the terms of use and licensing in order to continue.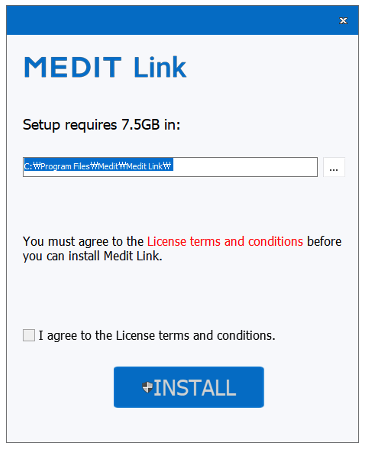 5. The installation is a quick process that takes only a few minutes. Please wait until the installation is finished and do not turn off the computer while it is being installed.
6. To utilize the Medit Scan for Clinics program that was installed with Medit Link, you must restart the computer after the installation is complete. If you are not using a scanner, there is no need to restart the computer.
[3] Power options for using the scanner
1. Go to Control Panel > All Control Panel Items > Power Options > Change advanced power settings > USB settings.
Disable both the on-battery and plugged-in USB selective suspend settings.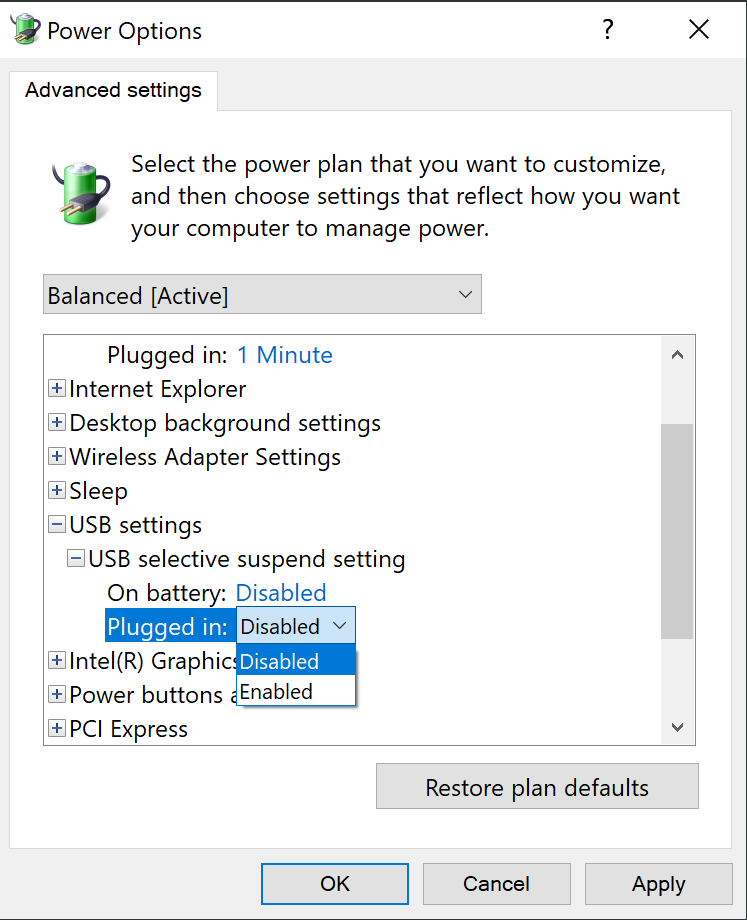 2. Go to Control Panel > All Control Panel Items > Power Options > System Settings
For both On battery and Plugged in, select "Do nothing" for "when the lid is closed."