[1] Minimum system requirements for Medit Link
The following is the minimum system requirements for a desktop that will be used for the purpose of running the Medit Link application. Please check that your system meets the requirements.
CPU: Intel Core i5 2.6GHz or higher
RAM: 16 GB or higher
Graphics card: NVIDIA GeForce GT 760 (2GB) or higher / equivalent AMD video card
OS: Windows 8 64-bit (

unavailable in 32-bit

) or higher
[2] System requirements for the i700 & i500
[3] How to check your system information
On Windows 10, you can check your system information using one of the following methods:
Type System Information in the search box on your taskbar.
Right-click on My Computer or This PC icon, then click the Properties tab.
Open Settings > System > About.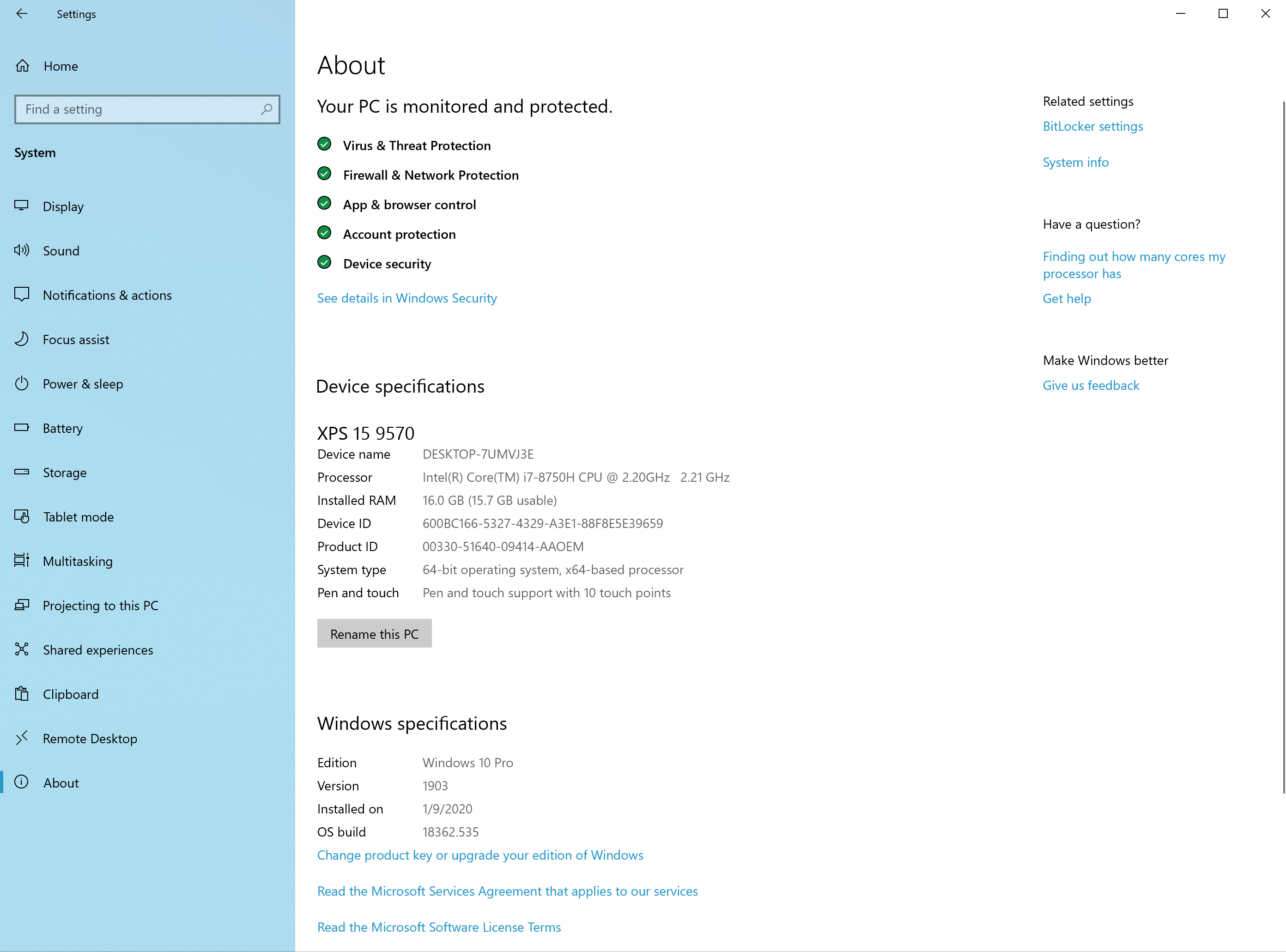 The exact name of your graphics card will be shown in the Windows Display Settings. You can find this information by following the steps below:
Type Control Panel in the search box on your taskbar, and then go to Control Panel > System > Device manager > Display adapters. Click on Display adapters to check the graphics card.