System requirements for Medit Link
For Windows
CPU: Intel Core i5 2.6GHz or higher
RAM: 16 GB or higher
Graphics card: NVIDIA GeForce GTX 760 (2GB) or higher / equivalent AMD video card

OS: Windows 8 64-bit (unavailable in 32-bit) or higher
For macOS
Processor: M1 with 8-core, 7-core GPU, 16-core Neural Engine
RAM: 16 GB or higher
OS version: macOS Monterey 12
Internet speed requirement for Medit Link
We do not have a set minimum speed requirement because there are external factors that can affect network speed. As a general rule, the Medit Link application connected to your network should have a stable network connection of at least 10Mbps (both upload and download). However, at least 25Mbps is required to ensure a smooth upload and download of large scan data.
How to check your system information
On Windows 10, you can check your system information using one of the following methods:
Type System Information in the search box on your taskbar.
Right-click on My Computer or This PC icon, then click the Properties tab.
Open Settings > System > About.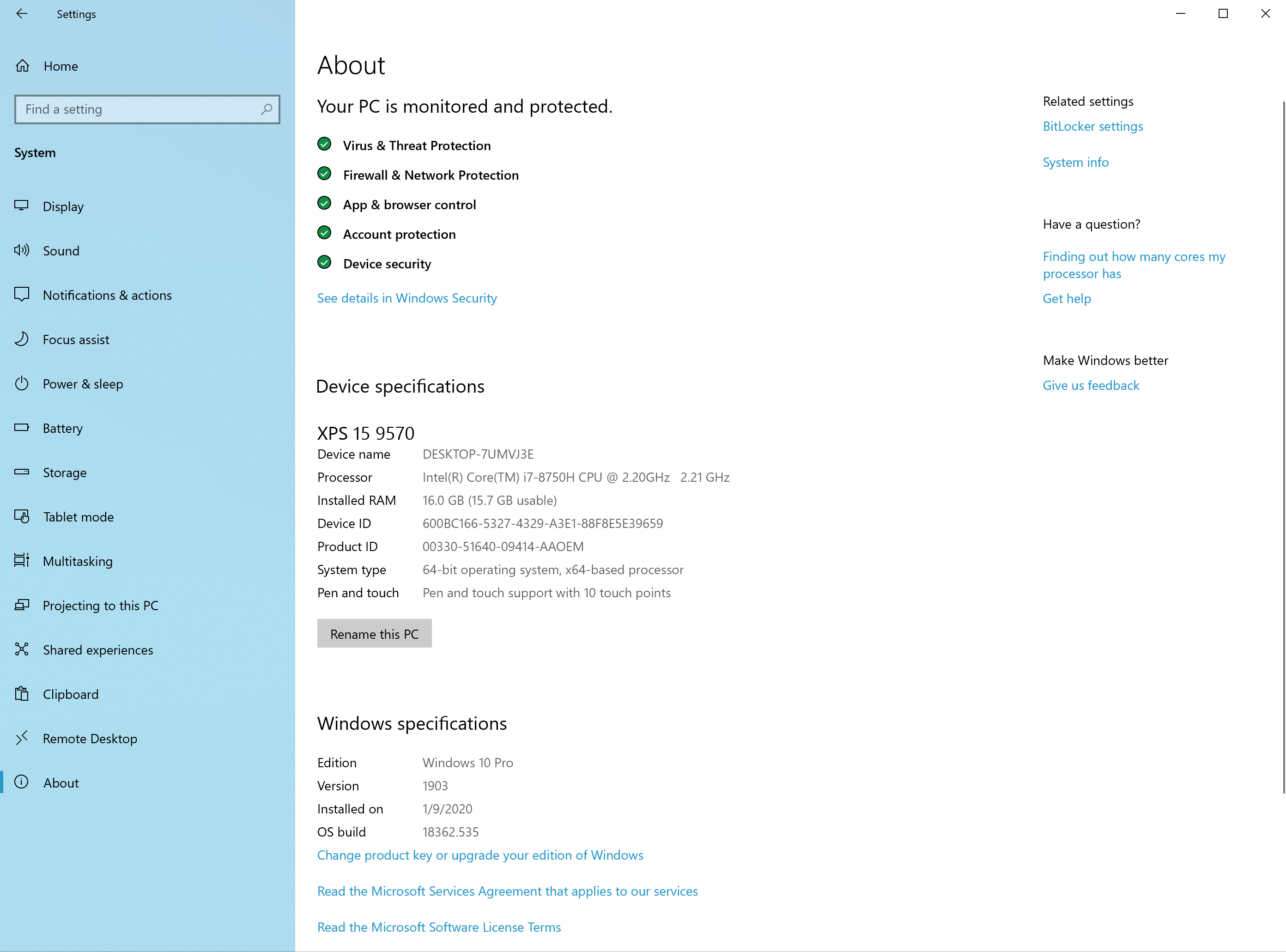 The exact name of your graphics card will be shown in the Windows Display Settings. You can find this information by following the steps below:
Type Control Panel in the search box on your taskbar, and then go to Control Panel > System > Device manager > Display adapters. Click on Display adapters to check the graphics card.