1. Navigate to www.meditlink.com.
2. Select Sign up.
3. On the "Create Your Medit Link Account" page, select Administrator from the clinic category.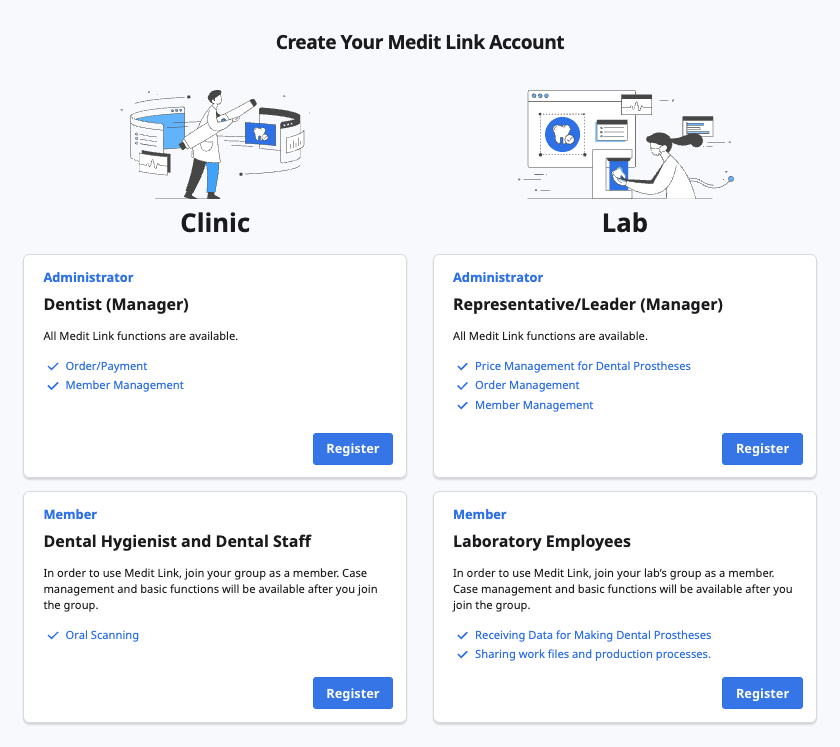 4. Enter your account information into the form.
The Clinic Name must be entered precisely because it will be required for future contracts with dental labs or invitations to your staff.
After entering your Clinic Name, click Search to see if it is open for registration.
Check that you have entered your email address correctly, as Medit Link will send the verification email to the address you registered with.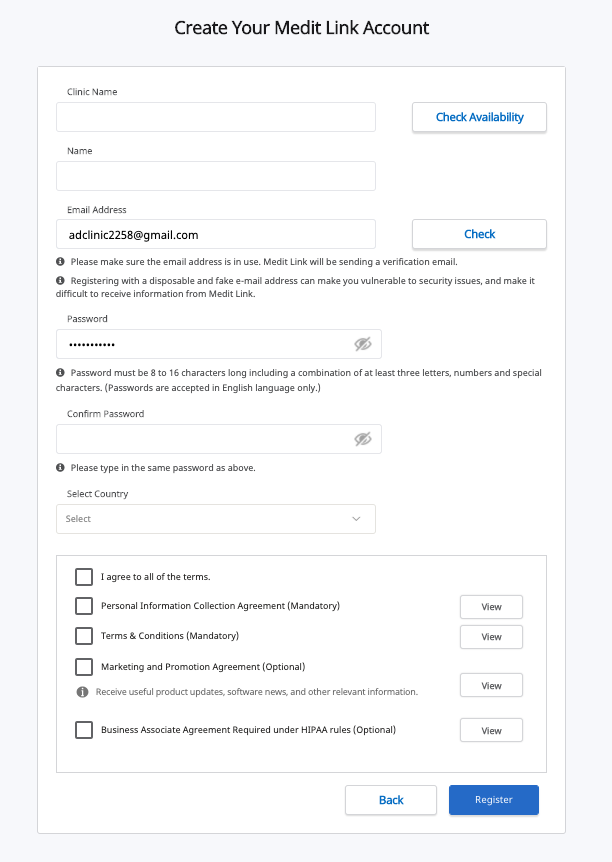 5. Check the box to confirm that you agree to all of the terms and conditions, then click the Register button.
Check the account information again and then click OK.
6. Check your inbox to finish the email verification process.
The verification email will expire in 24 hours, so make sure to confirm your account by clicking the Email Verification button within that time frame.
7. When the email verification is finished, click Login Now.
8. Access Medit Link.
When you log in to Medit Link with the administrator account, you will be prompted to enter information about your company. The required fields must be filled out because they will be used when inviting staff, making contracts, and placing orders.
In the My info > My account menu, you can change the registered information.